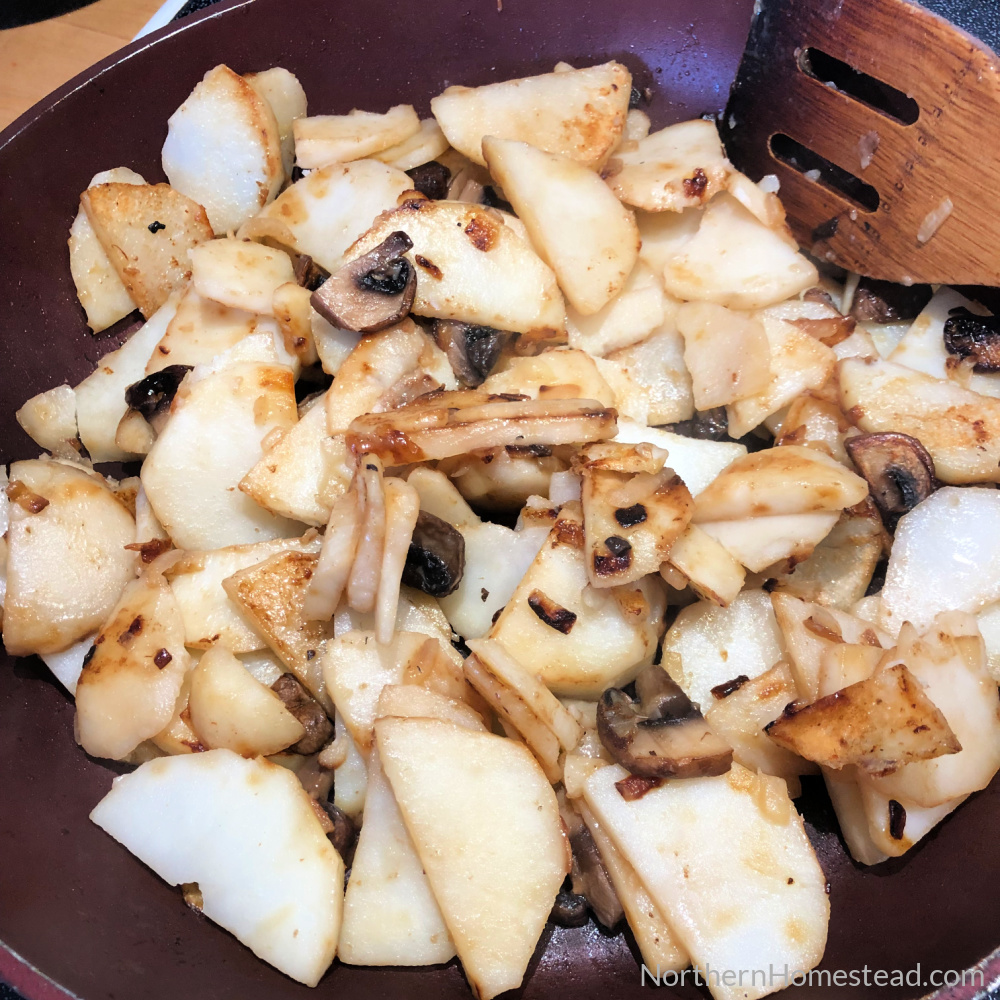 Bratkartofeln is a traditional german pan-fried potatoes recipe. Growing up we often had pan-fried potatoes but I never got tired of them. 
My mom used cooked as well as raw potatoes. Pre-cooked she loved slicing the potatoes very thinly. When using raw, she would cut them like a wedge, so one end would fry more than the other resulting in an interesting texture that she loved. She would add onions, eggs, or bacon, or make just plain potatoes. In that case, we usually had some kind of milk soup (porridge) with it. 
That might sound like a good breakfast to you. But no, pan-fried potatoes were not served for breakfast, that's not the german way. They are mostly served for lunch, which is the main meal. Breakfast is reserved for bread, you don't mess with that. 
I still make pan-fried potatoes quite often. Since they are so versatile and tasty, it's one of our staple dishes. We too enjoy them mostly for lunch. However, feel free to make bratkartoffeln whenever it best fits your meal plan.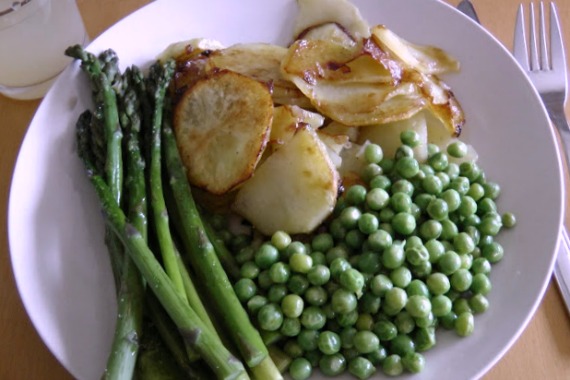 In spring we might savor pan-fried potatoes with fresh asparagus and peas.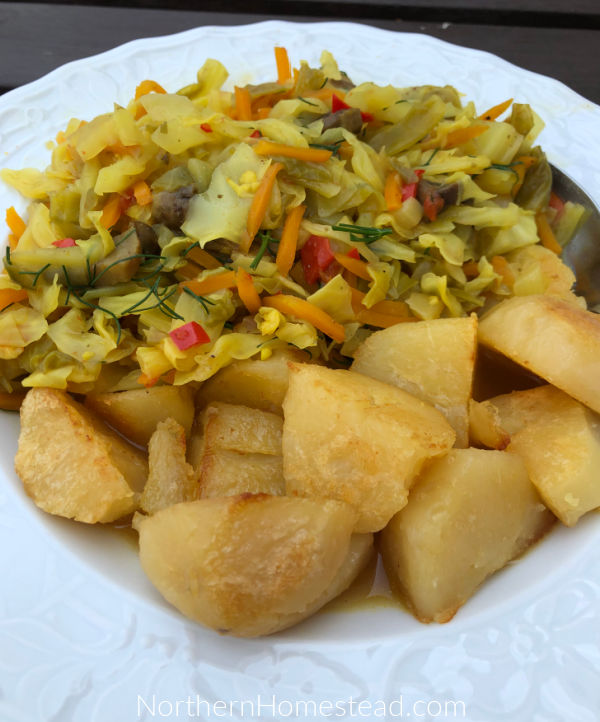 During summer with summer cabbage and fresh veggies. Here I used canned potatoes. 
In winter bratkartoffeln make a yummy dish with canned beans, carrots, and beats or any other vegetable you like.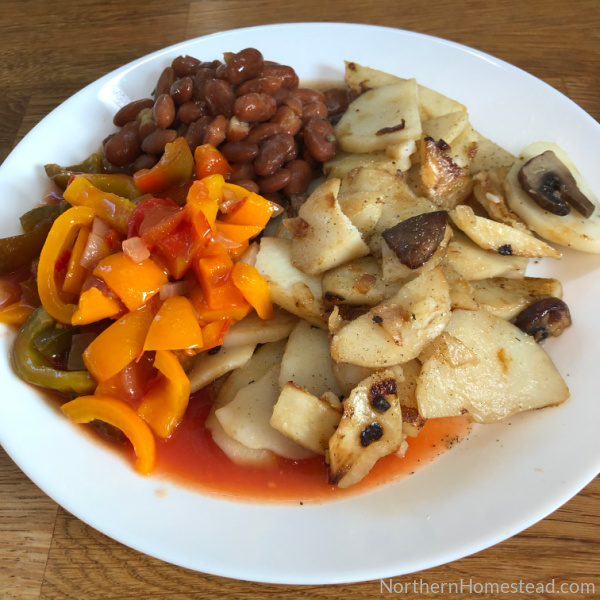 Most often though we serve them with beans and lecho. Canned zucchini tongue or zucchini salad also makes tasty additions. 
Ingredients for pan-fried potatoes 
Pan-fried potatoes have just two ingredients, potatoes, and some kind of fat to fry them in. Butter, butterfat, lard, vegan butter, or coconut oil can be used. Oil is traditionally not used, but if you prefer oil go for it. You also do not need a lot of fat, just enough to get some browning. 
For potatoes choose a waxy variety that is low in starch and high in moisture, for example, French fingerlings or Russian banana, or any new potatoes. All-purpose potatoes like German butterball (our favorite) or Yukon gold work well too. If all you have is starchy white potatoes, cut and soak them in water for at least 15 minutes, to get some of the starch out. 
Pan-Fried Potatoes can be made with raw, pre-cooked, or canned potatoes. All of them will taste slightly different. That makes the recipe so versatile. Using the same simple ingredients you get a variety of results. 
Traditionally for bratkartoffeln pre-cooked potatoes in the skin are used. Preferably the potatoes are cooked the day before and cooled. Then they are peeled, thinly sliced, and fried. 
Leftover cooked potatoes can also be used. However, you don't want to slice them too thinly, as not to end up with a mash.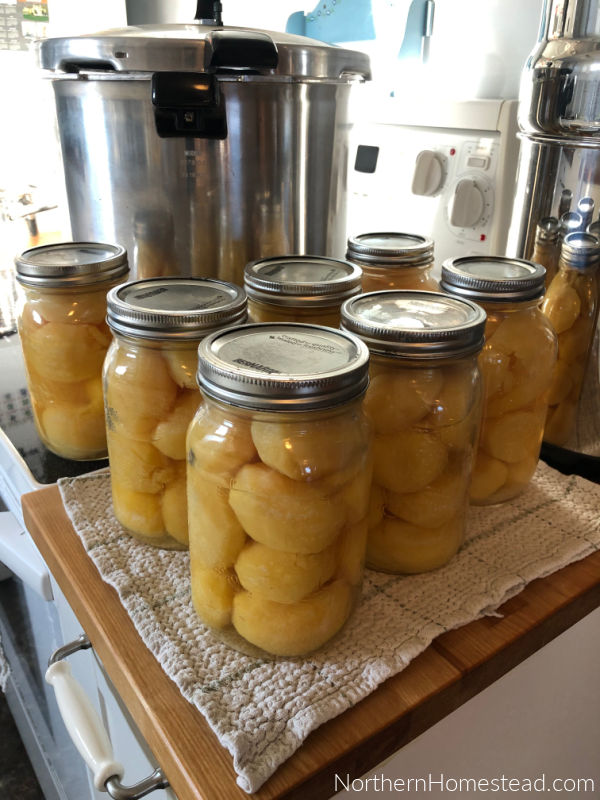 Canned potatoes are also better to slice a bit thicker or cut in chunks. Read here how to can potatoes. 
The recipe below will be with raw potatoes. That's the option I use most often. It saves me one step of work. With the raw potatoes, I do 4 turns and cover the pan between them. If the potatoes are precooked or caned, two turns (browning from both sides) might be enough, and the covering is not needed. Otherwise, there is no difference in the recipe. 
In addition to potatoes and butter, onions and bacon are common ingredients in bratkartoffeln. Since we eat plant-based I sometimes add mushrooms instead of bacon.  
The onions can be added at the beginning as the first ingredient. That's how I do it and what the recipe will suggest. However, if you like slightly undercooked sweet onions, add them at the last turn so they are just slightly browned, not cooked. It is up to your preference. 
Pan-Fried Potatoes Recipe
Pan-Fried Potatoes Recipe
Author:
Anna @ Northern Homestead
Ingredients
1 chopped small onion
4 sliced mushrooms optional
4-6 sliced potatoes
2 tablespoons of butter, I use earth balance
Salt (or Brags soy seasoning) and pepper to taste
Instructions
In a big pan melt the butter on medium-high heat
add the onions and mushrooms if using
Sautee for a minute or so
add the potatoes, stir well so the potatoes are all coated in butter
turn the heat down to low and cover the pan
set the timer on 5 minutes
When time is over, uncover and turn the potatoes
cover again and set the timer for another 5 minutes
repeat one more time
Now season, turn the potatoes last time and cover for another 5 minutes.
Uncover, taste, season some more if needed, and serve immediately.
We invite you to subscribe to Northern Homestead and follow us on Instagram, Facebook, or Pinterest for more yummy recipes.
More Recipes You Might Enjoy: