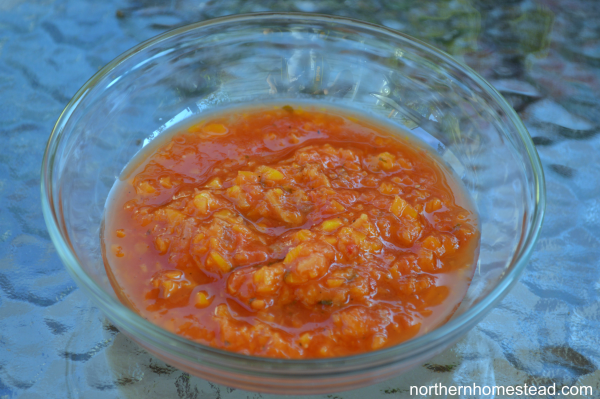 As you already know we love salsas. They transform a simple meal into a delicatessen in minutes. This carrot pepper salsa recipe does that in a different and delightful way.
It's a mouthwatering and colorful addition to potatoes or pasta dishes. Also great as a dip for fresh vegetables and combined with some nut sauce or avocado makes a great filling for pita bread.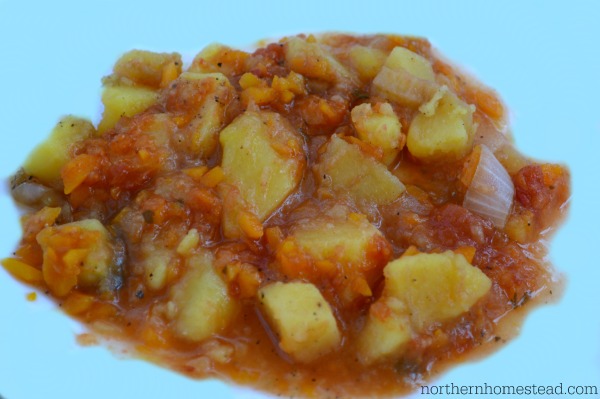 This recipe is from the Ball Complete Book of Home Preserving.  This book has so many great recipes that I would say its a must-have for everyone who likes canning and preserving. For detailed canning, instructions see the recipe in the book on page 211.
I found the recipe accidentally because one year we had so many tomatoes and no bell peppers to go with them. So I searched my canning book for a recipe without bell peppers. We loved it and have made it ever since.
The pepper in this recipe refers to pepper as a spice, not fruit. It uses fresh ground black pepper and hot peppers. Depending on how spicy you want it, you can add the seeds of the jalapeño peppers, or leave them out. I have substituted the jalapeños with a different kind of hot pepper if my jalapeños weren't ready yet.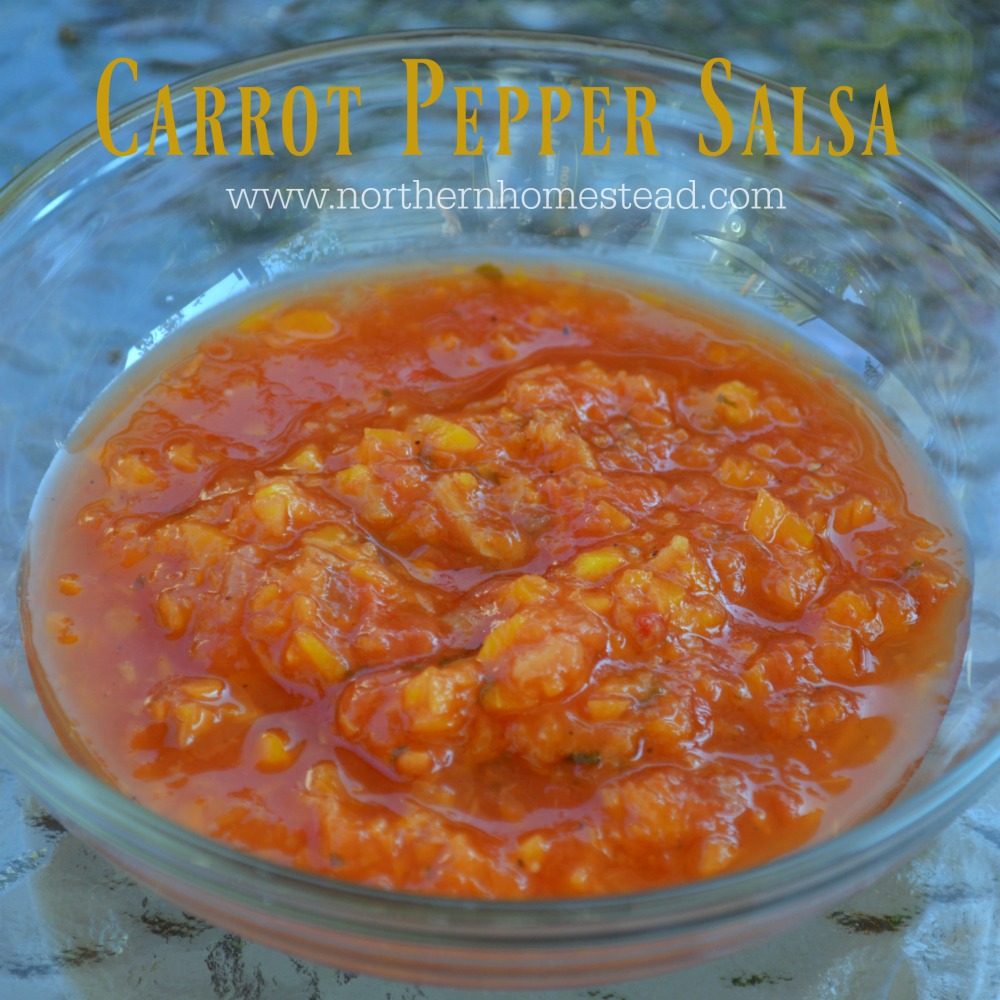 Try this yummy carrot pepper salsa recipe and let us know how you like it.
We invite you to subscribe to Northern Homestead and follow us on Instagram, Facebook, or Pinterest for more great recipes.
More Recipes You Might Enjoy: