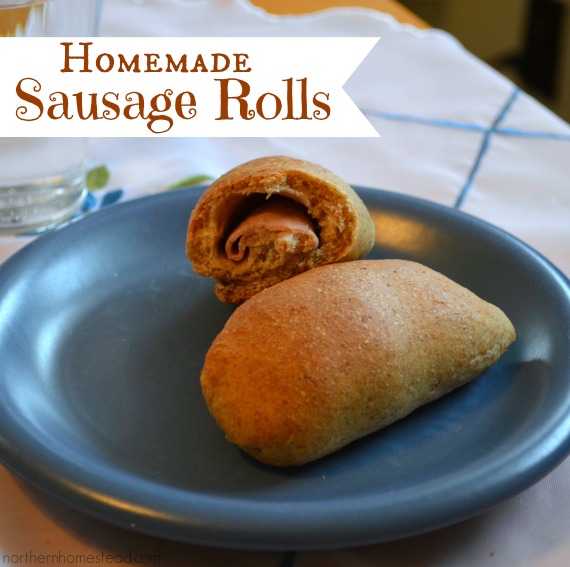 Note: This is an older recipe. We have since changed to a plant-based diet and love it. It's better for our health, all living and the planet.
These rolls are great for lunches, they freeze well and travel well. I always bake version 1 for our son in college and version 2 for our daughter who takes them with her to work. Both love them, as long as I do not get mixed up with who gets version 1 and who gets 2 ;).
Again, I let my KitchenAid Mixer
mix the dough. That appliance is busy in our house, it makes a great dough and is convenient. It can be made by hands, too. It is the same dough recipe as my dinner rolls. And yes, I go by gram using a Kitchen and Food Scale
because that way it is perfect every time. I also form the buns the same way by taking about 1/4 of the dough at a time. Then pressing the dough between my thumb and forefinger I form about egg sized buns. The dough will fill two baking sheets. For the sausage rolls they do not have to look perfect.
For version 1 I use a good brand of wiener sausage. A simple hot dog would do, too. But you get what you pay for, so a better one makes a better sausage roll. I always use just half a sausage at a time. I find they bake better and are kind of cute.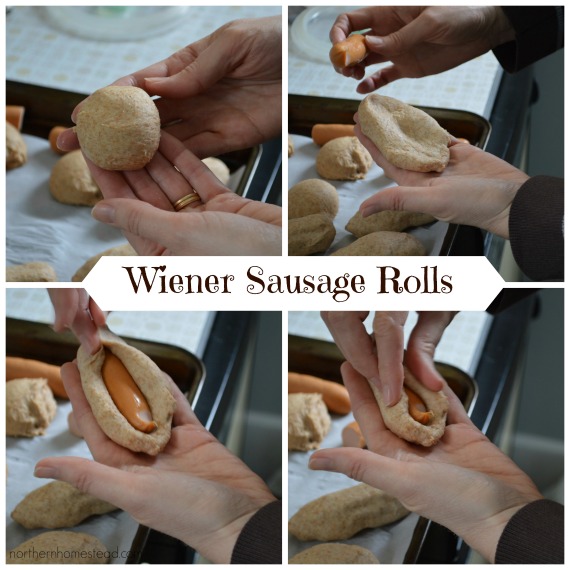 For version 2 I use Lyoner sausage, again a bologna does it too, but a good brand Lyoner just tastes better. But, that's my daughters taste, you might be different. Try it and find your favourite. I simply roll the sausage into the bun as shown in the picture, simple and yummy.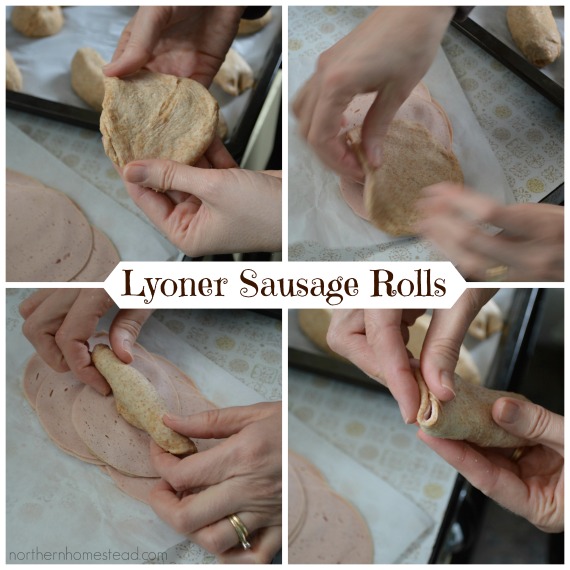 Let the sausage rolls rise till they are about double in size.
Preheat the oven to 400 F, bake for 15 – 20 Minutes

Do not miss a thing! Subscribe to NorthernHomestead and follow us on Facebook or Pinterest for the latest updates.


More Recipes You Might Enjoy: