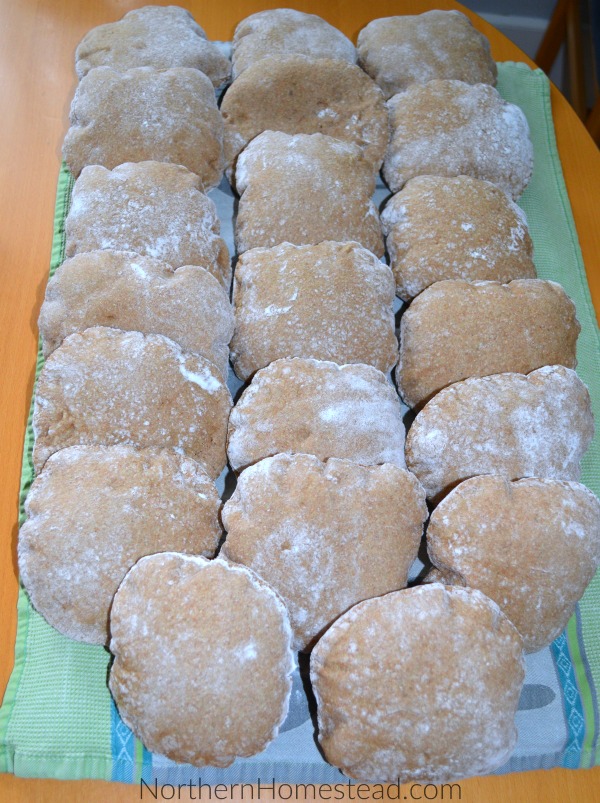 This whole wheat pita bread is a great recipe that only has a few ingredients and no oil or sugar. Nevertheless, it is a very delicious bread that can be used in so many ways. For the whole-food plant-based diet pita bread is a must-have.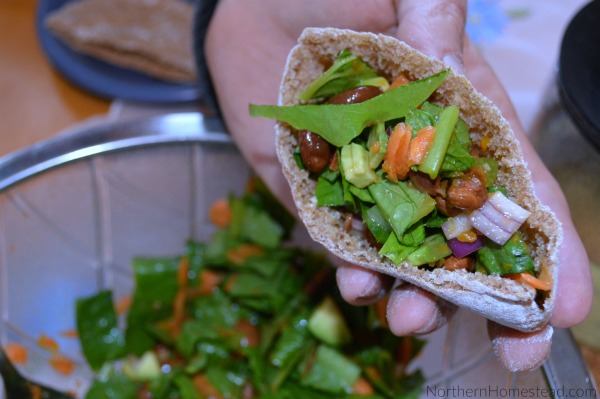 Slice the bread in half and fill it with a healthy salad and you have an instant meal. Here we used homegrown lettuce, avocados, carrots, onions, and beans. Some homemade cashew cheese sauce as base and salsa to bind it. Yum!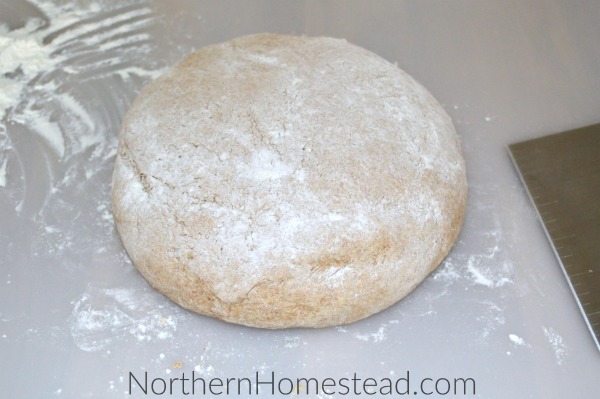 To make the dough, I use my kitchen aid mixer, it does a beautiful job. You sure can also mix the dough by hand.
We use freshly ground whole grain flour. It is superior in taste to anything you can buy off the shelf. It is best to grind it yourself to get all the goodies and the great taste.
In order to be able to make whole grain bread that is not just yummy and comforting, but also healthy and nutritious, we use the Fidibus 21 Grain Mill and love it, see also why we like our Wolfgang Fidibus 21 Grain Mill.
For yeast, we use SAF Red Instant yeast. It simply works great for all kind of backing.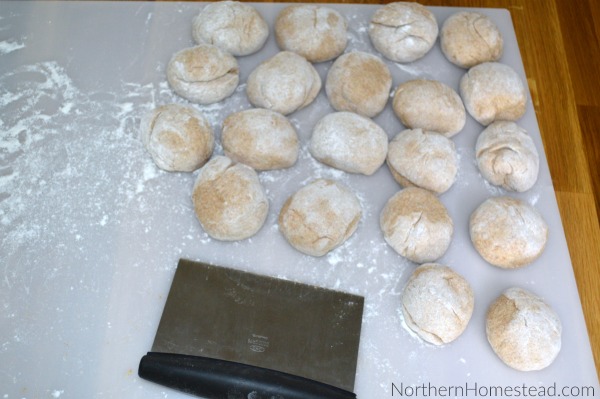 Then divide the dough into 10 equal sized pieces. I like to use the dough cutter for that.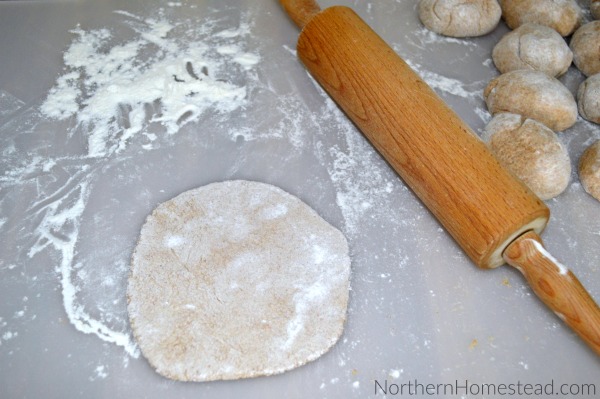 Now roll each ball into about 6-inch flatbread. Make sure to use lots of flour so the pitas are easy to handle and flip. Let the rolled flatbread rest for about 30 minutes.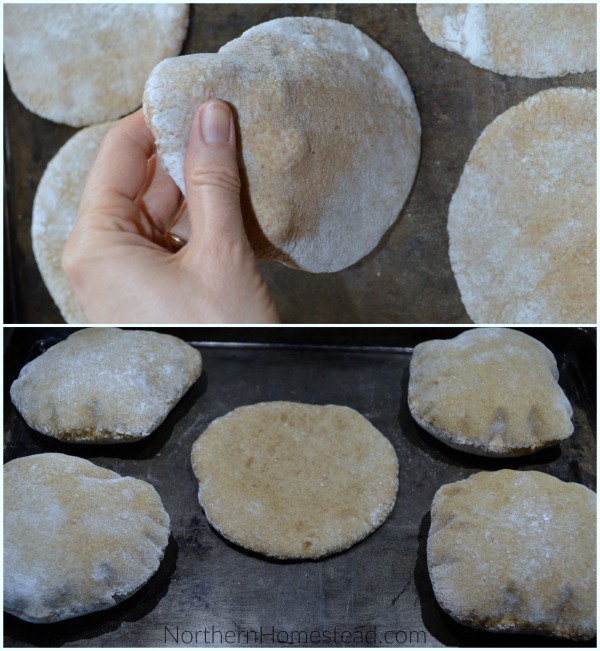 Just before backing flip each pita bread over to the other side. Make sure not to do it the way I show in the picture. I was trying to show you the turning with one hand while taking the picture with the other. As you see that resulted in a pita that did not rise. The dough was too much disturbed. Use both hands and do it carefully.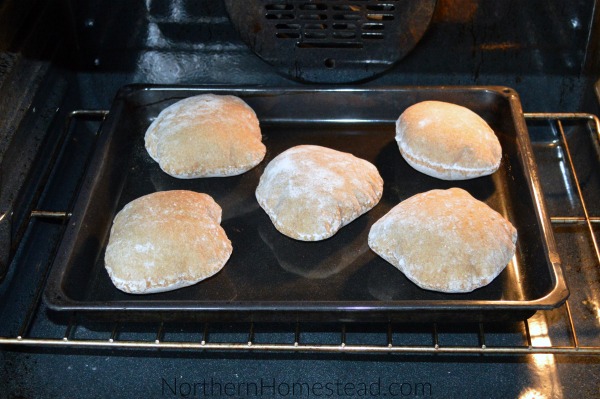 Take some time to watch the magic moment when the pred puffs.
Life happens moment by moment, if we miss them, we miss life itself.
I like to double the recipe and make 20 pita bread in one go.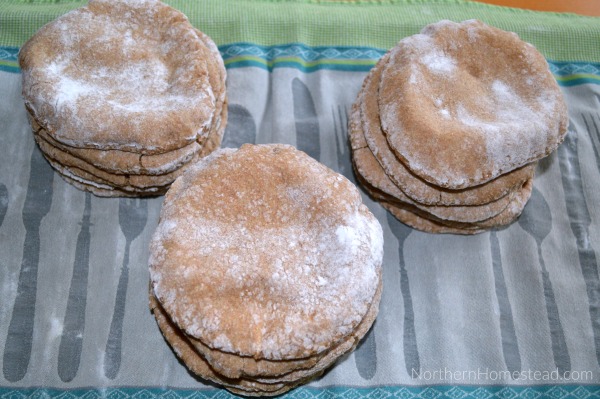 It is a real joy to pile them all up, and it smells so delicious, too.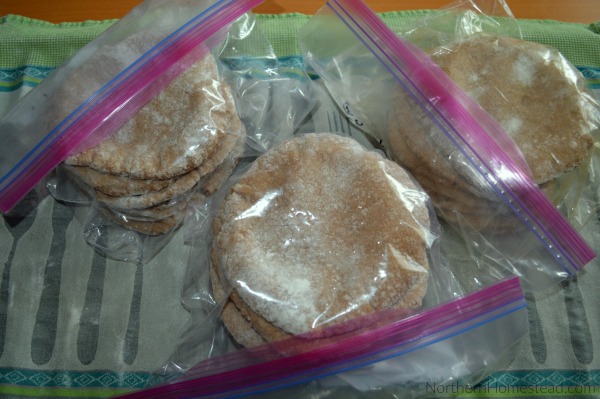 Whole wheat pita bread freezes well. I just cool the pitas a bit and then freeze them in freezer bags. You can also store them for a few days in airtight containers.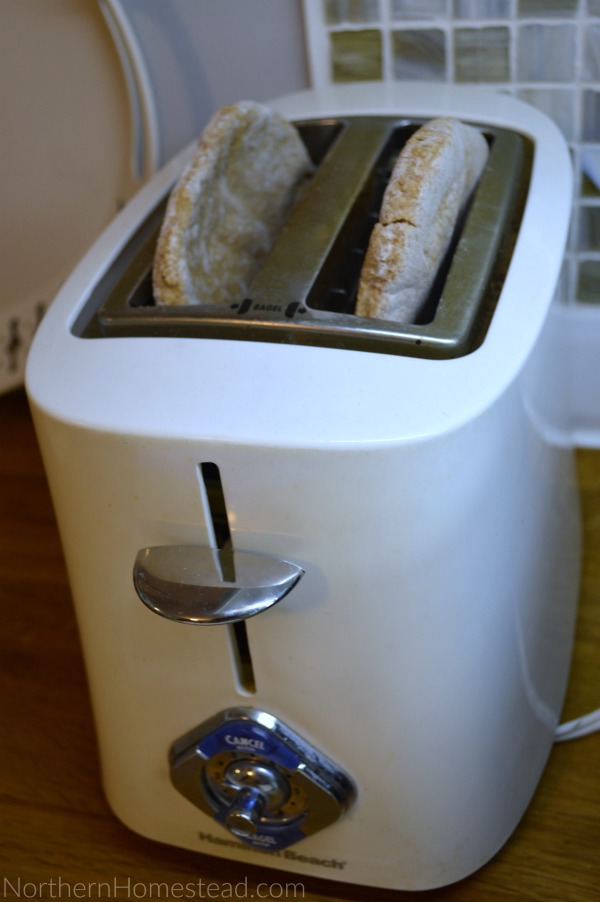 Whenever we want to eat the bread, we just reheat it in the toaster. This is one reason I like them so small.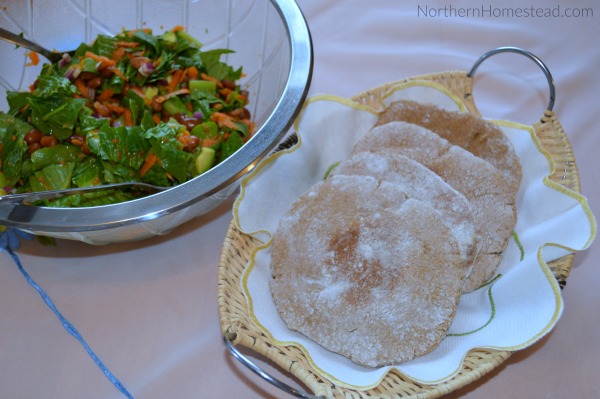 Now serve the bread whatever way you like, the pita will taste just like freshly backed. Make sure to follow us on Instagram for lots of inspirations on what to fill the whole wheat pita bread with.

We invite you to subscribe to Northern Homestead and follow us on Instagram, Facebook or Pinterest for more yummy recipes.
More Recipes You Might Enjoy: