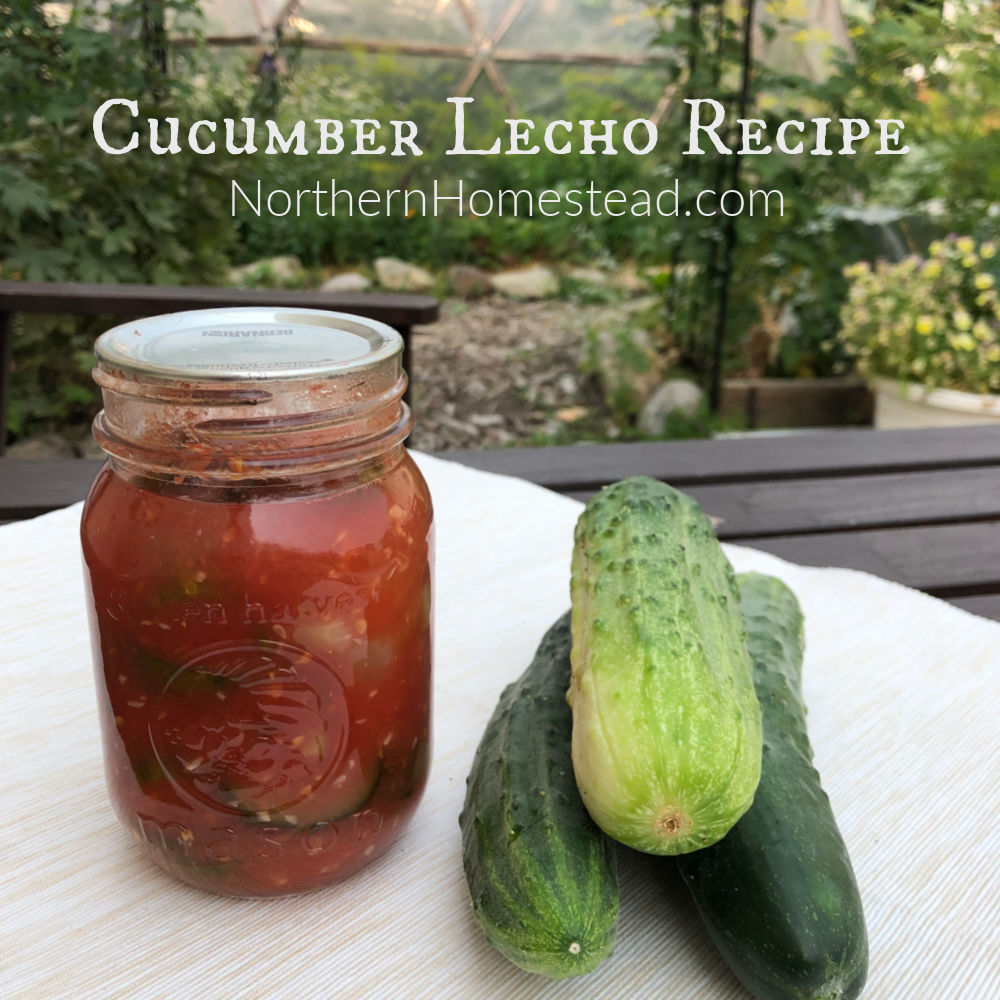 Traditionally Lecho is a pepper and tomato stew. We love it and share our favorite recipe here. Then I came across this unusual canned cucumber and tomato lecho recipe. We had to try it, and glad we did. If you like traditional Eastern European recipes, this will be right along with your taste. 
This year turned out to be THE year for growing cucumbers. Our summer has been so hot and dry, with beautiful warm nights, that we finally can say we grow cucumber to eat, not just to take up space in the garden. More about growing cucumbers in cold climate here.  
With lots of cucumbers, there also have to be more recipes to preserve them. We already share the german dill pickles and the lightly salted half-sour pickles on our blog.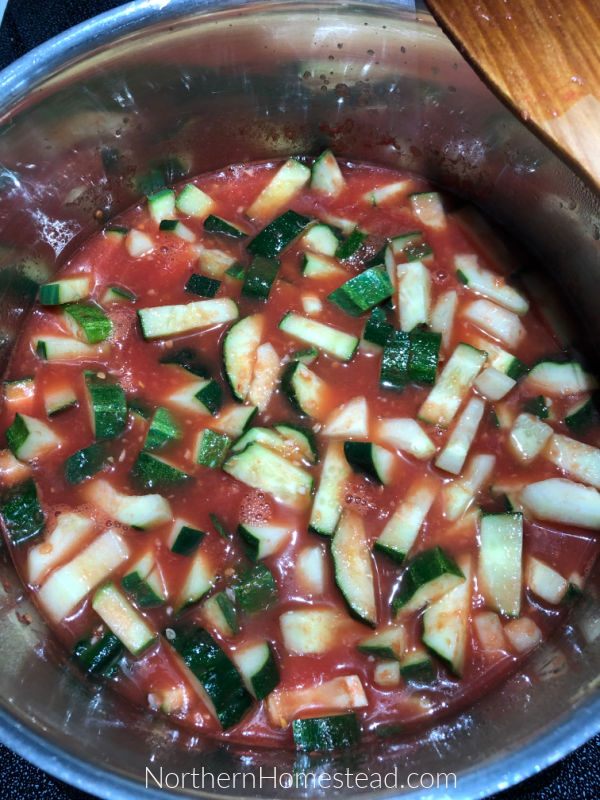 The canned cucumber and tomato lecho recipe is very simple and surprisingly delicious. Tomatoes and cucumbers are the two main ingredients.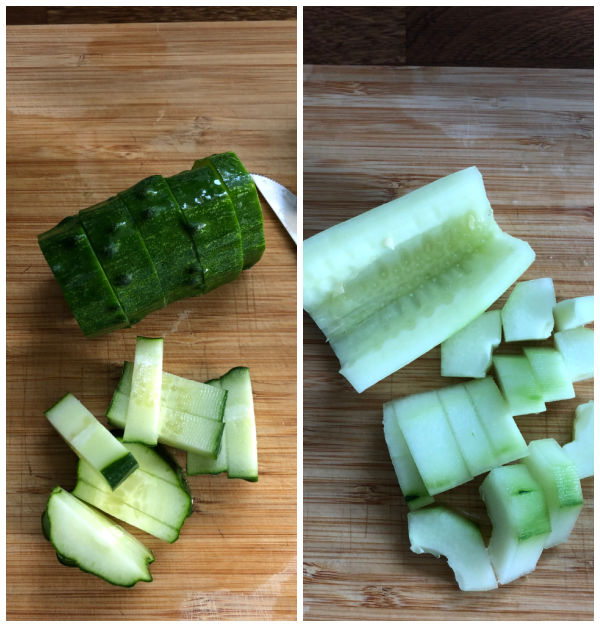 Any cucumbers can be used, however, better-tasting cucumber will make a better-tasting lecho. If cucumbers are very overgrown and still tasty, they can be peeled and deseeded. Cut into bite-size pieces they can still make a great lecho.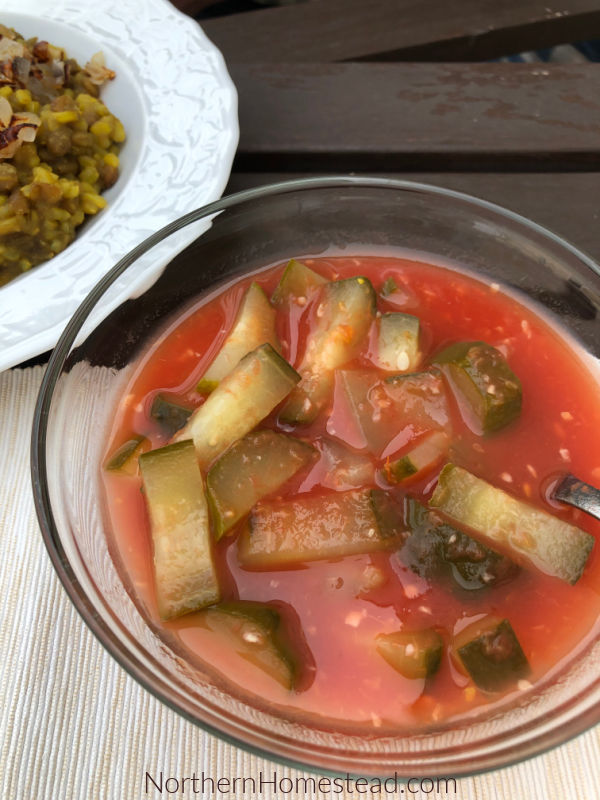 Cucumber Lecho tastes great as a side dish or instead of a sauce for potatoes, lentils and rice Mujadara, or nuddles. 
Canned Cucumber and Tomato Lecho Recipe
Canned Cucumber Lecho Recipe
Author:
Anna @ Northern Homestead
Ingredients
1.250 gr (2.75lb) cucumbers
1 kg of tomatoes
3-5 cloves of garlic
2-3 bay leaves
3-4 peas of allspice
3-4 black peppercorns
1 tablespoon of salt
100g (1/2 cups) sugar, or to taste
100 ml vegetable oil (optional, I use a few tablespoons)
½ cup white vinegar 5%
Instructions
In a food processor or blender chop the cored and peeled (optional) tomatoes and garlic.
In a large pot bring the tomatoes, sugar, salt, oil, and spices to a boil and cook for 10 minutes.
Cut the cucumbers into bite-size pieces
Add cucumbers and vinegar and bring to a good boil
Fill jars, wipe rims, apply lids, and screw on bands
Process in water canner for 20 minutes
Note: This is a traditional recipe with homegrown, sun-ripened ingredients, use at your own risk. The original recipe is asking for 50 ml 9% vinegar, I adjusted it to 1/2 cup ml 5%. It is up to you how much you use just not less than the original recipe. You can find the original recipe: here.
We invite you to subscribe to Northern Homestead and follow us on Facebook or Pinterest for more great recipes.
More Recipes You Might Enjoy: