The stretch between High River and Rocky Mountain House in Alberta, Canada, known as hailstorm alley, is reputed to be among the world's most hail-prone regions. If you're gardening in this alley, it's not a matter of if but when and how often you'll experience a hailstorm. Moreover, these hailstorms are often quite severe.
In this article, we share insights on how both we and other gardeners cope with these storms, ensuring the protection of our gardens and greenhouses. We've also provided links to some of these dedicated growers; do check them out for more information and inspiration.
Memories and Challenges
I vividly recall my first experience with an Alberta hailstorm. I was en route to a friend's house for a gathering. Though I had driven through several storms before, this one was distinctly intense, forcing me to pull over and wait. On arriving, the extent of the hail's devastation was clear. Young apples littered the ground, flowers were decimated, and the gathering area was damaged. Over time, I realized that wasn't even one of the most severe storms the region had seen.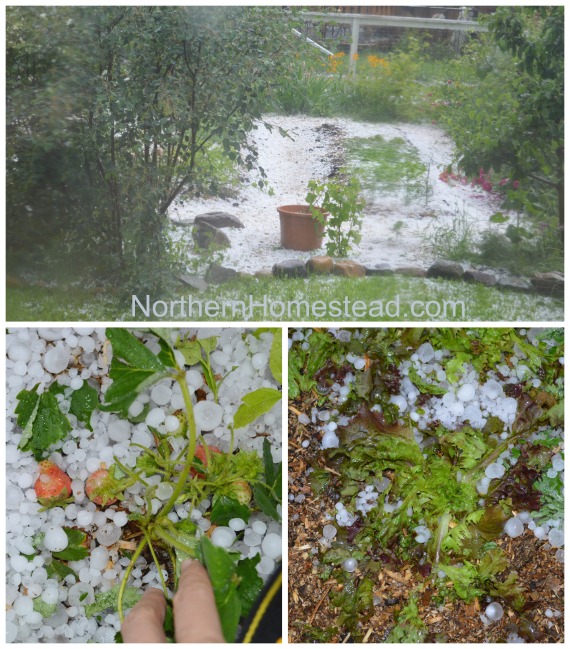 Gardening in a hailstorm alley can be daunting. Yet, hail isn't our only obstacle. Focusing solely on the negatives won't help us flourish as gardeners. Instead, these challenges teach us to embrace reality and make the most of our circumstances.
The approach of ominous thunderclouds often ushers in a sense of dread, sneaking in to dampen our spirits. Fear doesn't announce itself saying: "Hello, I'm Fear, here to ruin your day."
Because that's not how fear operates. Fear isn't a presence; it's a lack. Why do we brave the challenges of gardening in hailstorm alley? Out of passion. And where love exists, fear finds no foothold.
A hailstorm is formidable on its own, as is any situation that might stir fear. But fear doesn't contribute anything worthwhile to the experience. Remove fear and the accompanying narrative, and a situation just is — nothing more.
Does that mean the destruction of our strawberries doesn't sadden us? Of course, it does. But we adapt and persevere. And by the season's end, our gratitude deepens for all that we've managed to cultivate, gather, and savor.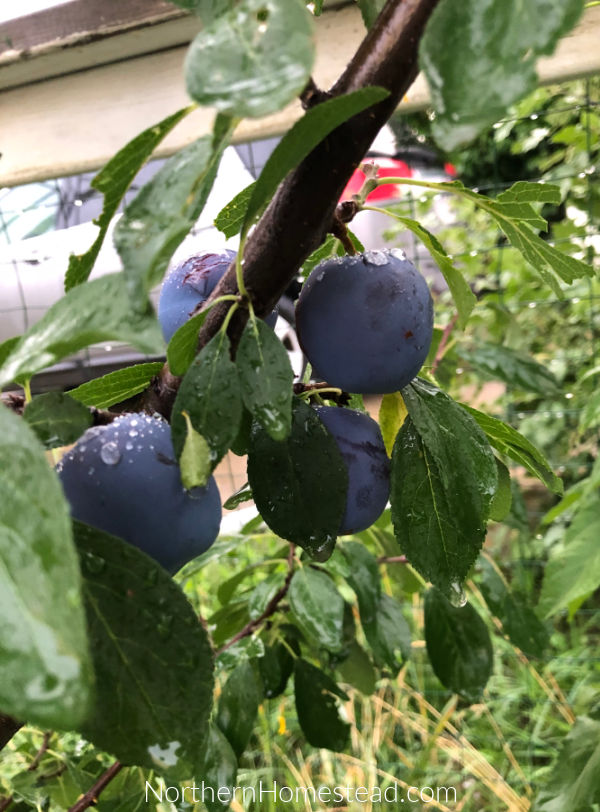 We have been gardening in this area known for hailstorms since 2008, yet we have never had a year without a harvest. Often, the storm either bypasses our garden or damages a plant that we were going to remove anyway while leaving another one that we still needed to harvest.
Microclimate and plant protection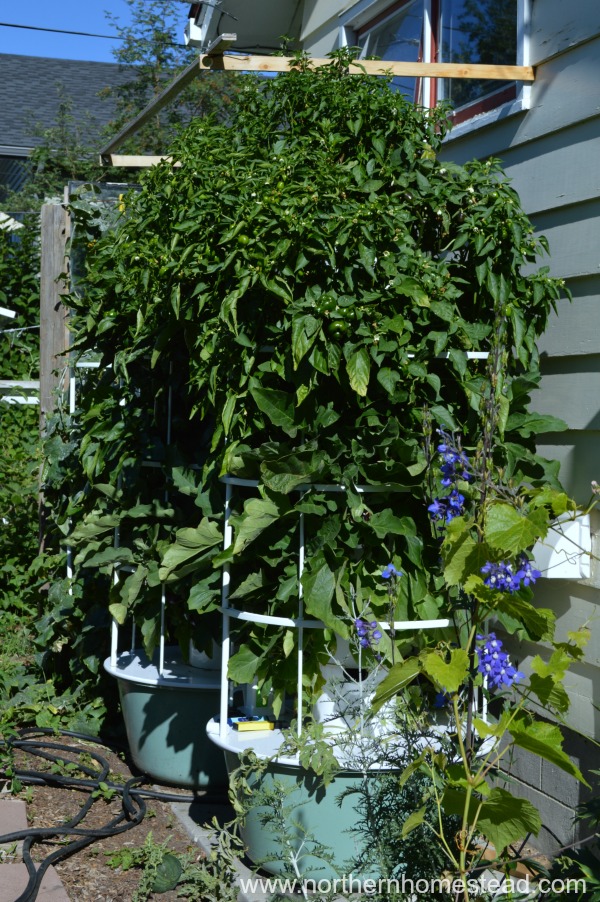 Being observant of our weather patterns and garden can inform our responses. Like we design microclimates for warmth or wind protection, similar principles can shield plants from hail.
Typically, hailstorms in our region approach from the northwest. We've noticed that plants near a southern wall often remain unscathed. So, that's where we position our delicate plants. Similarly, a fence can serve a dual purpose, providing windbreak and some protection against hail.
Simple early summer measures, like placing a bucket over a young plant, can be effective. As gardeners facing unpredictable weather, we always keep such protective tools close at hand.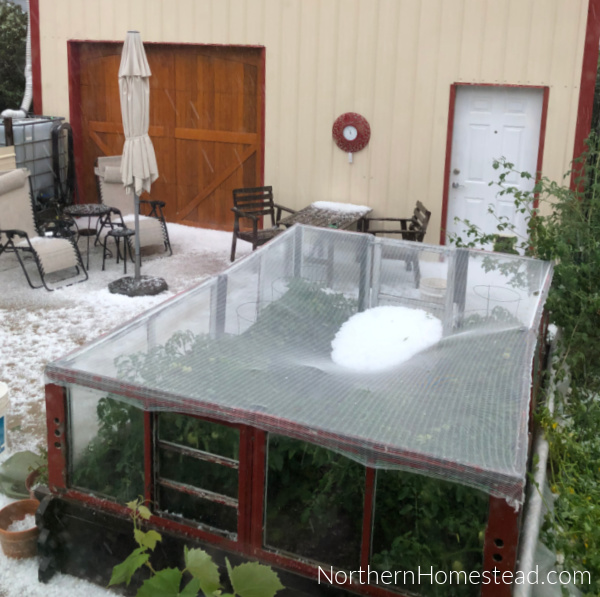 A garden with window protection isn't just beneficial against the wind. With its additional cover, it offers multiple layers of defense.
Hail Netting for Garden Protection
For those in frequent hail zones, investing in durable hail-resistant netting is a wise choice.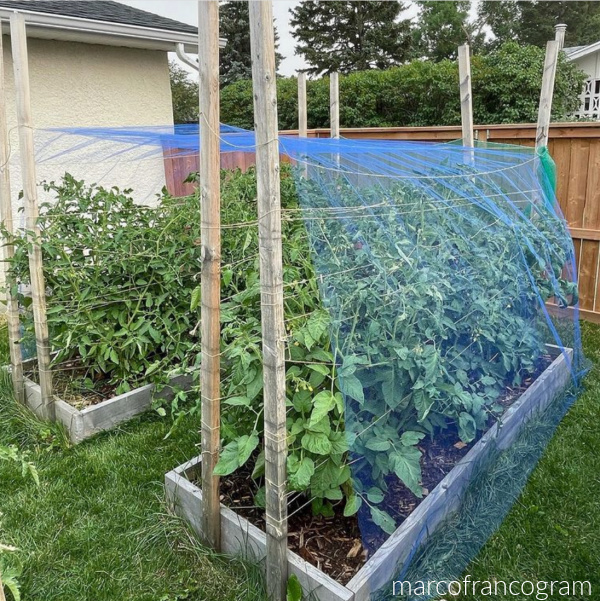 Marco, a Calgary-based gardener, recommends Big Bug Netting due to its strength and UV resistance. He pairs it with twine and metal tent pegs for added security. Another effective option is the netting from American netting, available at garden supply stores.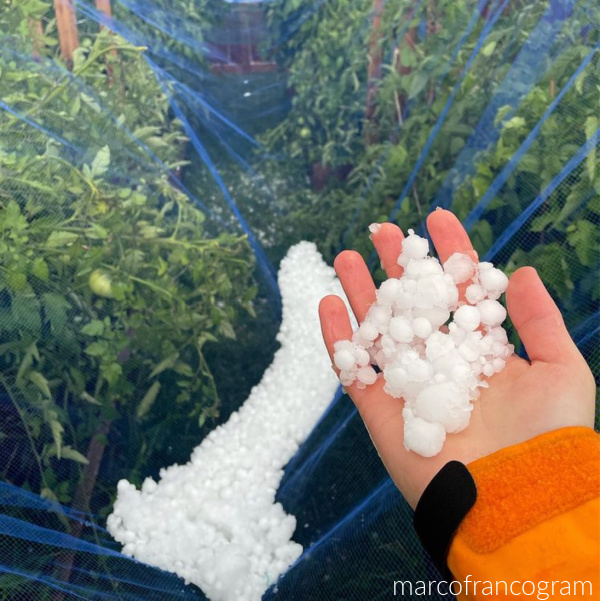 The simple setup holds surprisingly well even though it is made for bugs and bird protection. One reason I think it works so well is that it has room to stretch, and being elastic it does.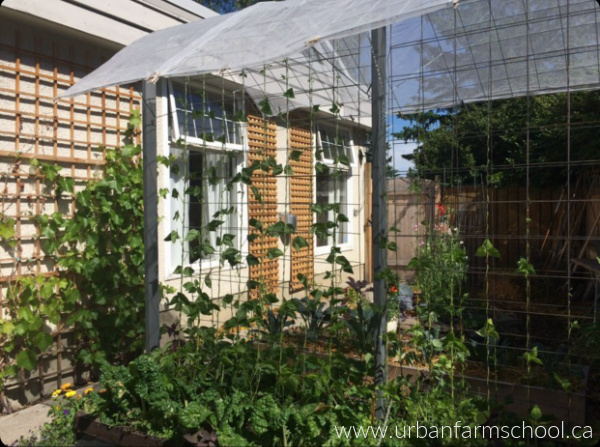 Urban Farmschool has a more durable setup, using welded wire mesh to secure their netting.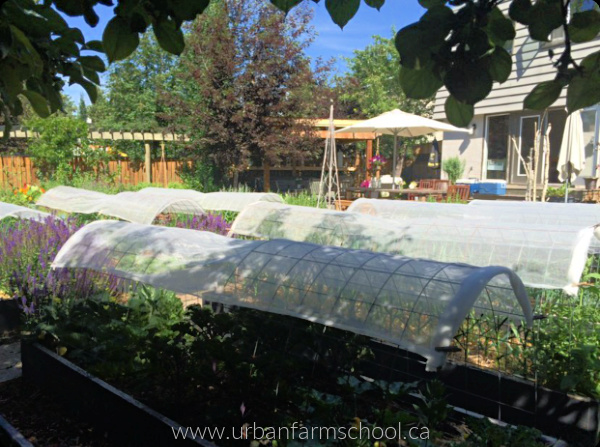 If the netting is solely used for hail protection, it does not have to envelop all sides. Especially for plants that need pollination, that is important, but for plants vulnerable to pests, full coverage is beneficial.
After consistent hail damage, Riverstone Ranch opted for a comprehensive garden cover using netting from Smart Net System. In the U.S. Oesco Inc. is the distributor of Smart Net Systems products.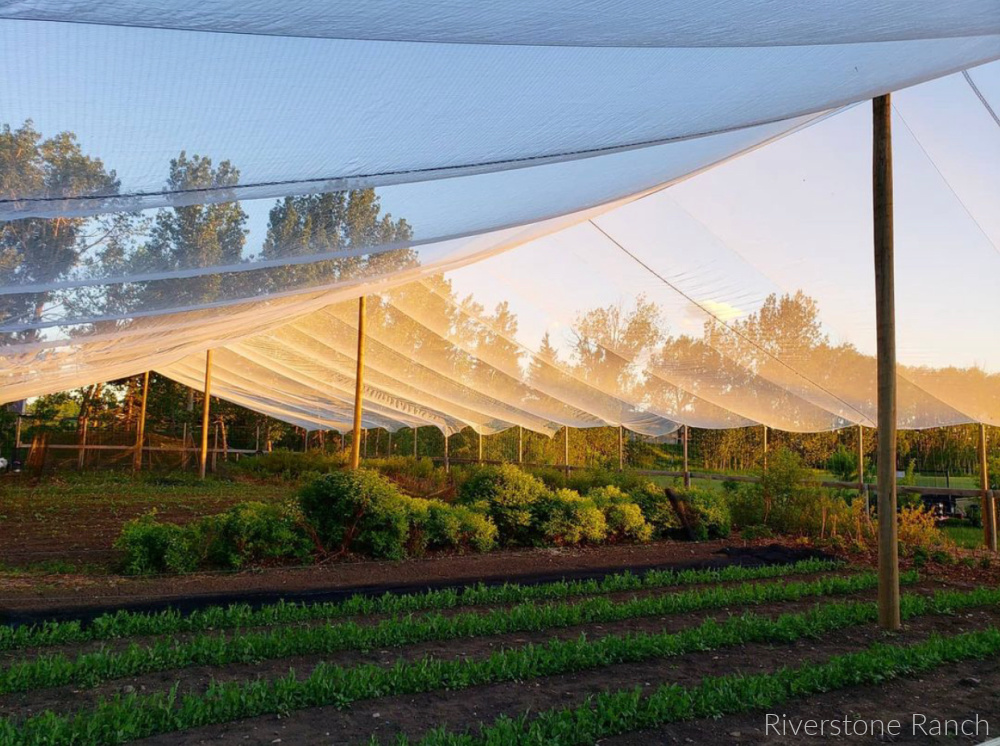 The ridgeline posts are 18 feet tall, the side posts are 8 feet. Metal cable runs along the ridgeline and then across to every post.
Since 2021 we have had a local Smart Net Systems distributor in the hailstorm alley, GRD netting solutions. They provide the netting in rolls and smaller sizes for urban gardens, row covers, etc. The nettings can serve multiple functions, shield, shade, and sustain the plants from most bugs, birds, and small pests, and even reduces damage from wind, heavy rain, and hail.
Note: We don't have affiliations with these netting companies; we're just sharing information.
Greenhouse Hail Protection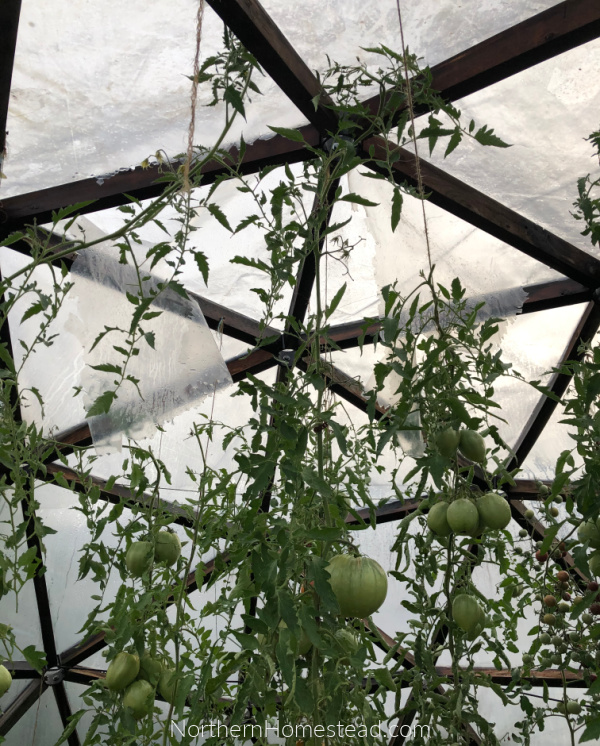 Standard greenhouse plastics are vulnerable to hail. That's why we appreciate the geodesic dome structure, as only damaged sections need replacement post-hail. If considering a greenhouse in hail-prone regions, exploring durable alternatives is key.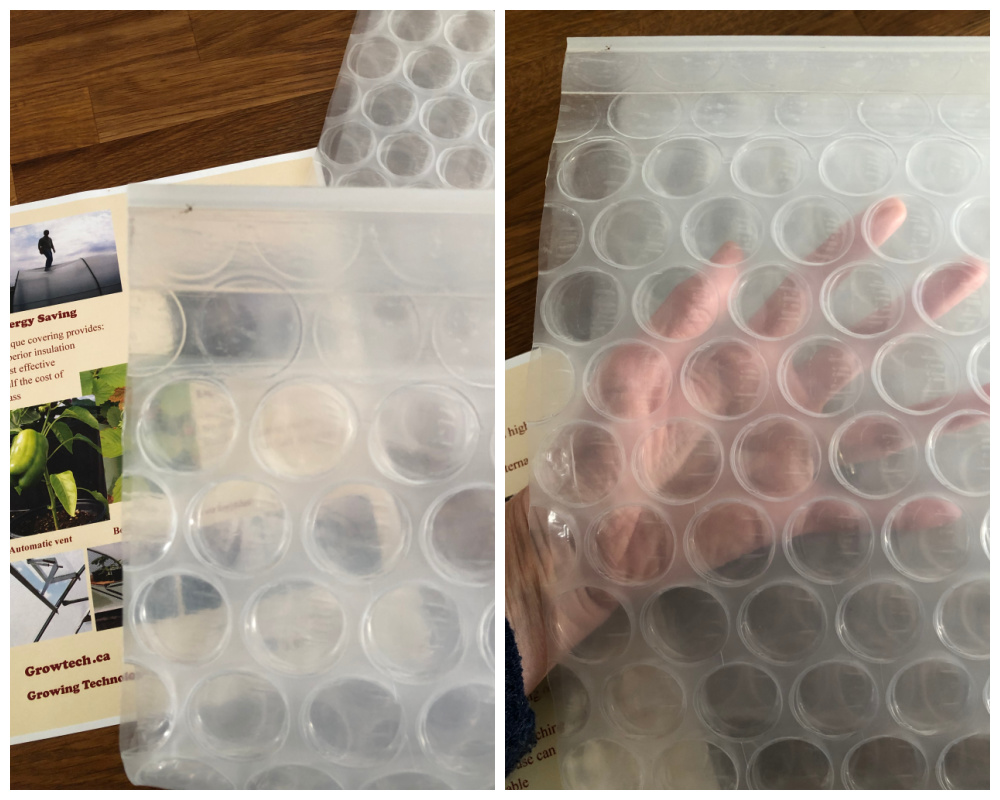 The Canadian distributor of Solawrap, a highly efficient greenhouse covering manufactured in Germany is Solawrap Canada. We got a sample of the air bubble greenhouse film from them. As you see in the picture, the wrap is very strong, not comparable to bubble wrap for packaging. The air bubbles would also give more insulation, a plus in our cold climate. We have not used it yet, but do see in the example that it is a quality product.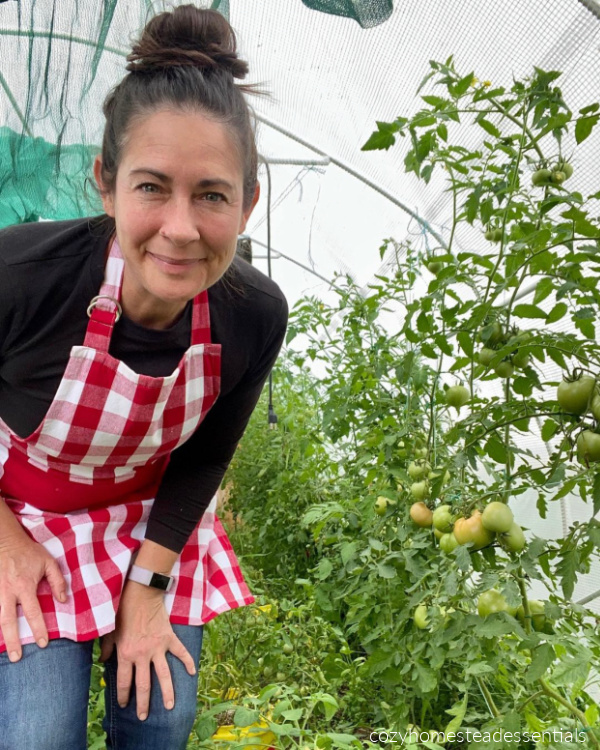 Cozy Homestead Essentials uses for their greenhouse HydraTarp – Clear Greenhouse Tarp. It held up pretty well in a hail storm that had damaged the roof and siding of their house, but they could use the greenhouse covering all season.
Grow To Gather Homestead has valuable information on using corrugated polycarbonate as a greenhouse covering in a hailstorm area. It too holds well up in crazy hailstorms, if installed properly.
Utilizing Hail-Damaged Produce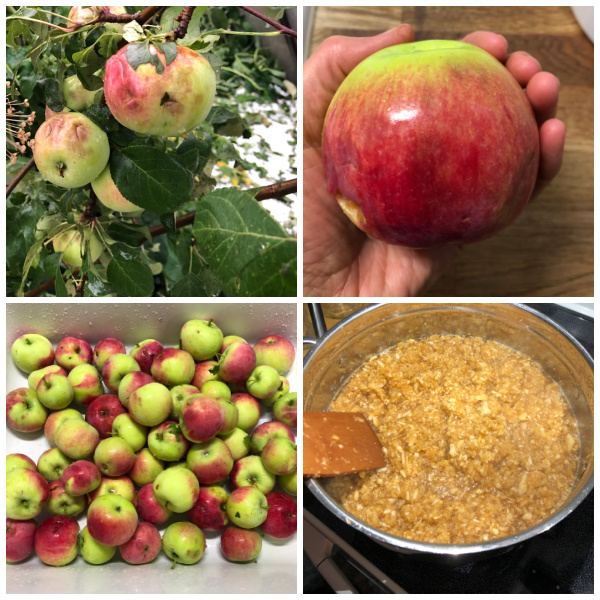 As the saying goes, 'If life gives you lemons, make lemon juice', we make the best out of hail-damaged produce too. Here we are making apple jam after a hailstorm. The kitchen smelled divine and we enjoyed the preserved jam all winter.
While hail-damaged produce might not store well, it's still great for jams, juices, or sauces. Depending on the storm's severity, some fruits might even recover, only bearing minor scars.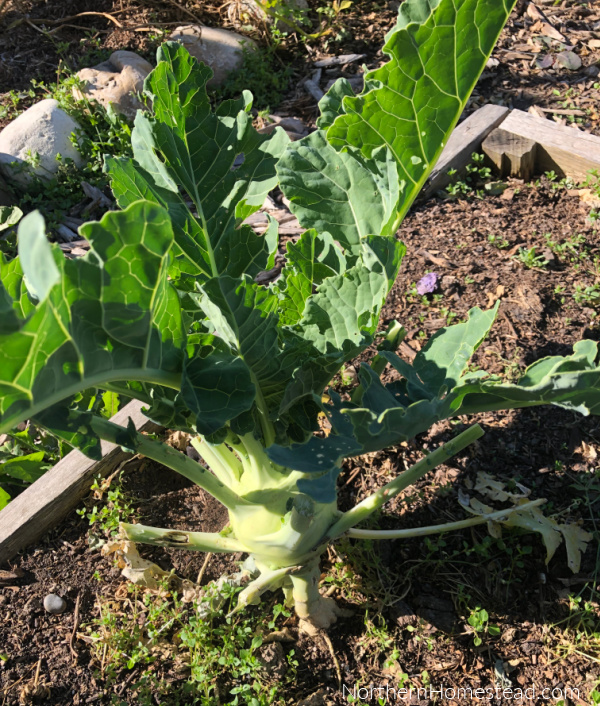 For vegetables, don't be too hasty to discard them. With some pruning, many rebound and continue to flourish.
In conclusion, despite the challenges of gardening in hailstorm alley, many solutions and strategies exist. If a hailstorm has ever deterred you, we hope our experiences inspire you to press on and continue your gardening journey.
If you have a story or tip for hail protection, please share it in a comment below.
We invite you to subscribe to Northern Homestead and follow us on Instagram, Facebook, or Pinterest for the latest updates.
More posts you might enjoy