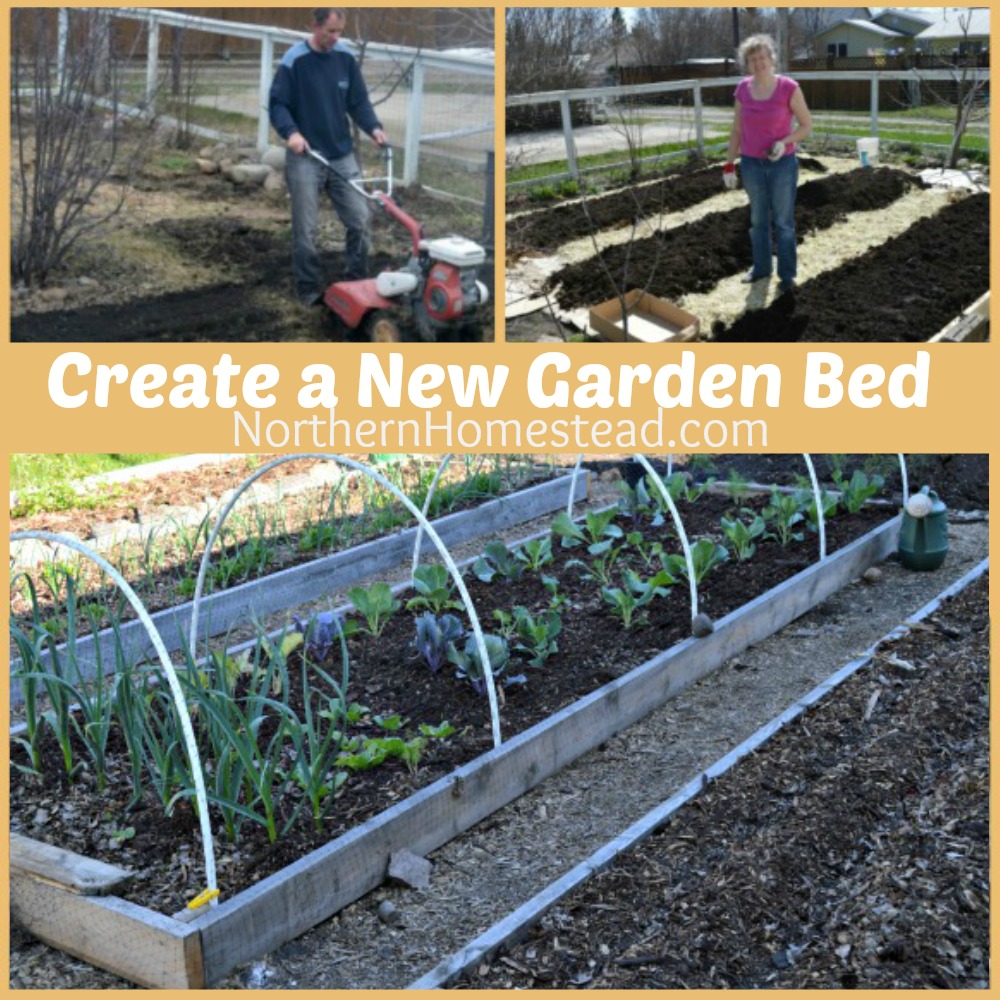 Not even 100 years ago every family had a garden. Children learned from their parents and every house came with a more or less established garden. That has changed, but more and more people want to go back to gardening, and growing theyr own food. Gardens are rewarding and fun. How to create a new garden bed if you have none? Let's look into that more in detail.
A few things to consider first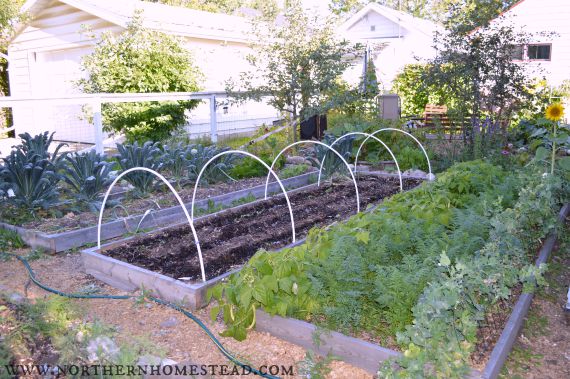 New garden beds aren't comparable to new cars, where it runs smoothly when it's very new. A garden runs (or grows) better after a while. New is not necessarily better. Usually, it takes about 3 years for a garden to be established. To compare your new garden to Aunty's established garden will not work.
The main thing is to get started. Even if you do everything sorts of wrong the first year, do it anyways. Because not only you are working on your new garden, there are millions of worms, microorganisms, and bacteria who work alongside you. Actually, they do a better job than we ever could. However, they can only start working on your garden bed if there is one.
Where to create a garden bed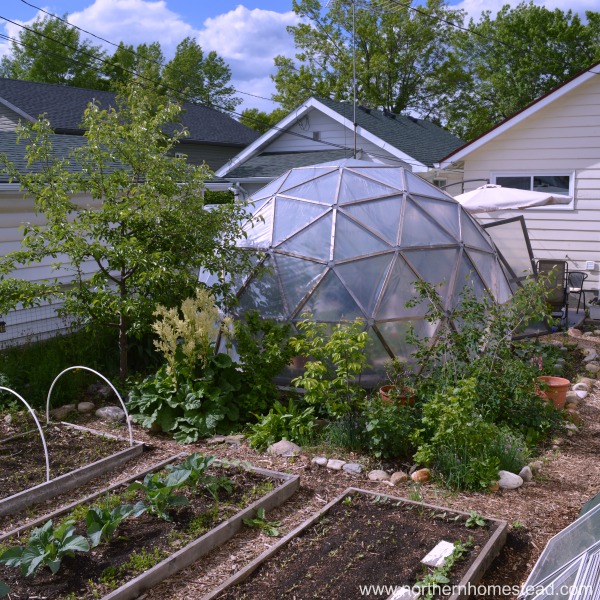 1. Pay attention to where the sun is. The ideal garden should have morning and midday sun and some shade from the afternoon sun. In cooler areas, it is good to have sunshine all day long. If you only have morning sun, you can still grow lettuce, herbs, radishes, peas, and other cold-weather plants. If you have a lot of afternoon and evening sun, then the place is better suited for warm-weather plants, such as tomatoes and zucchini. Even if you do not have the optimum solar conditions, you can still grow a garden. Unfortunately, a garden in total shade in a cold climate will not produce a lot.
If you are far north, or far south away from the equator, your sun angle will change dramatically over the course of the year. Where there is shade in the winter might be sunshine in the summer, and the other way around. It is helpful to do a shade survey.
2. Stay away from trees. If there are branches above you, then there are also roots in the ground. If you can, go a little farther from a tree. Or build raised garden beds, they work great even close to a fruit tree. Trees that have shallow roots should be avoided altogether in a garden. American elm and maple trees, along with birch and poplars, are common trees with shallow root systems. If you have them in your garden, cut them down and process them into mulch.
3. Use microclimates. A garden on a hill will be dry and windy, a garden down in a valley will get frost sooner and be wet. Windbreaks will make the spot warmer, good for northern and winter gardens, but may heat up the spot too much in hot areas. A slight slope toward the sun will work for you and a slope away from the sun will work against you. Read more about microclimates here.
Using a No-Till or No-Dig method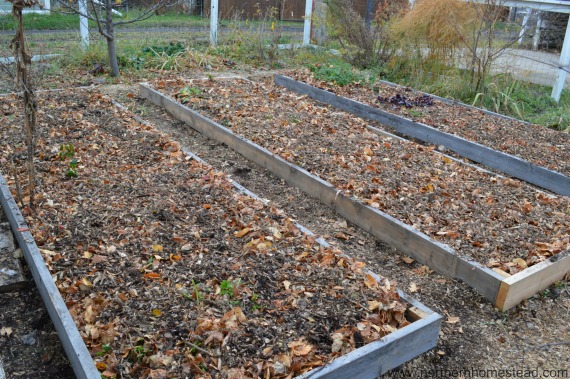 There are many ways to garden. We would recommend one of the easy and effective no-till methods. See the 3 Great No-Till Gardening Methods for more information. Depending on your needs and resources you can go for a sheet mulch, just mulch, or a square foot Garden.
Even though all of these are no-till methods, for a brand new garden, to have good results from the start, we find that it is better to dig the invasive weeds out first. However, this is optional. Personally, we also tilled our garden first, because we needed to level the soil, we also had a lot of crabgrass, tilling helped to weaken it.
To prevent weeds from growing you can also lay cardboard or newspaper down, followed by compost and mulch. Charles Dowding in his book: No Dig Organic Home & Garden shows both methods, with cardboard and without. You need a thick and compact layer of compost to be successful on top of a weedy pasture or lawn without any weed barrier first.
Personally, we have used both methods, cardboard, and no cardboard as a weed barrier. We did find that it takes a long time for the cardboard to break down in our dry climate.
More resources for a No-Till or No-Dig organic garden:
What mulches to use
Mulch is the key to success for a no-till garden bed. It mostly depends on your climate and preference for what mulch you want to use.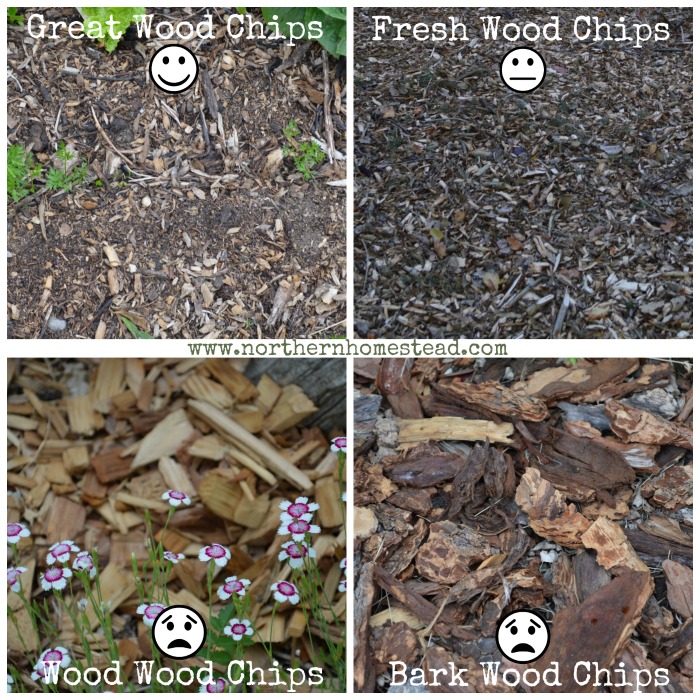 In our dry climate wood chips work well. By wood chips we mean, shredded twigs with leaves that are preferably already composted some. Fresh wood chips can be used in a perennial area, wood chips from a tree trunk or bark chips are not suited for a garden.
In areas where slugs are a problem, mulching with compost works better. Apply just the same as any other mulch on top of the no-till garden. Compost has also the adventure to be easy to work with and is not in the way when planting small seeds. After trying both, we use woodchips mainly for perennials, and compost in the vegetable garden.
Apply about 2 cm (ca. 1 inch) every year, preferably in the fall or early spring before planting the garden bed. Do NOT work the mulch into the soil!
How to create a raised garden bed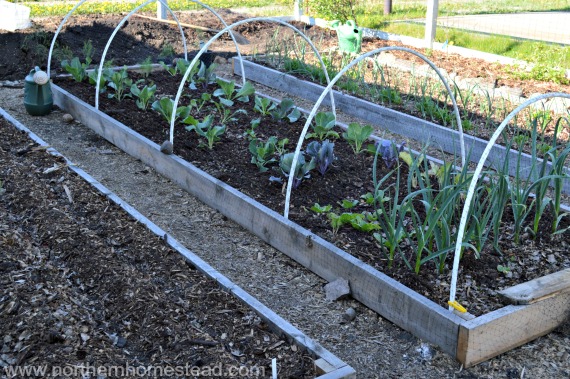 A raised garden bed has the adventure to warm up the soil better in spring, but the dis adventure to dry out the soil during hot summer days. You can create raised beds by just raising the soil. We would recommend actually building garden boxes for the garden beds. We put boxes around our raised beds afterward, because just to make hills did not work as anticipated.
A garden bed can be any size and shape. It is good though if you can reach into the garden from both sides without having to step on the soil. Here we cover a 4-foot wide raised garden bed, the most common size, good for any beginner gardener.
Here is a good tutorial on How to build a raised garden bed with wood – easy and cheap:
Now that you have a new garden bed, enjoy what is growing and learn along the way. Remember, no comparisons with Aunty's beautiful garden. If you feed the soil with mulch, the garden bed will get better every year, but do not stress yourself along the way.
We invite you to subscribe to Northern Homestead and follow us on Instagram, Facebook or Pinterest for the latest update.
More posts you might enjoy