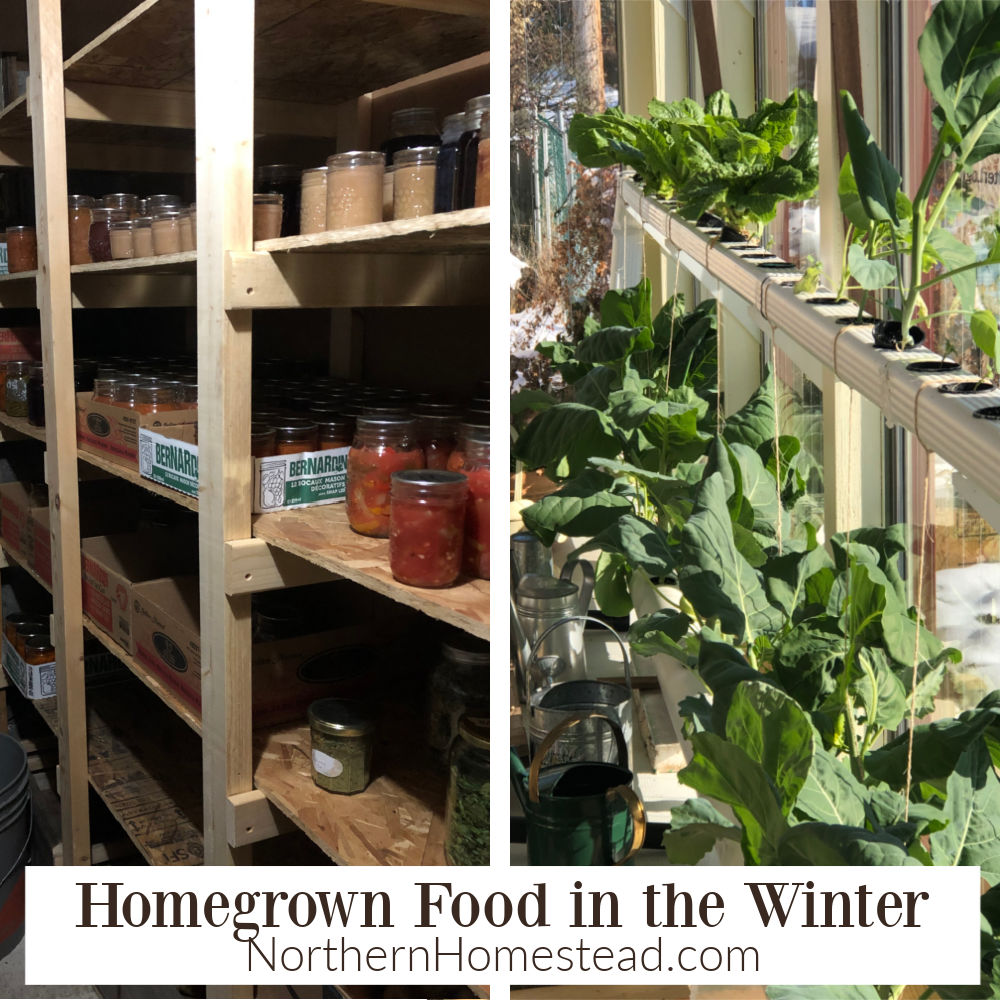 Where does our homegrown food come from in the winter? As you know we grow a garden year-round, so do we have a greenhouse big enough and suitable to grow what we eat during the winter months?
These are good questions, let's take a closer look.
The year-round garden
Growing food year-round sounds so fancy and there is increasing interest in that. When we first started we too thought that we would like to grow as much as we possibly can.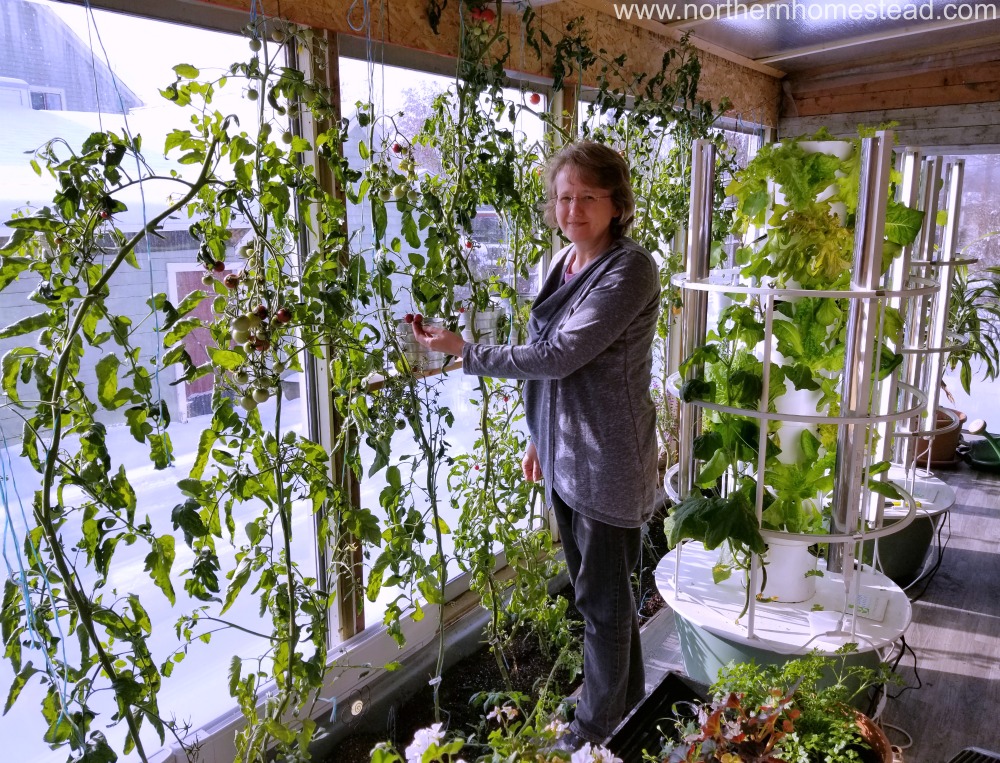 We purchased 3 Tower Gardens, built a growing room in the back of our garage, and enthusiastically started growing whatever we could think of.
It was really fun to get more practice in indoor growing. We grew in a wicking bed, experimented with high-pressure aeroponics, grow bags, Kratky hydroponics, Microgreens, and NFT Hydroponic.
We also experimented with grow lights versus just using natural light.
Over the years though, the list of things we are growing during the winter has gotten smaller and smaller.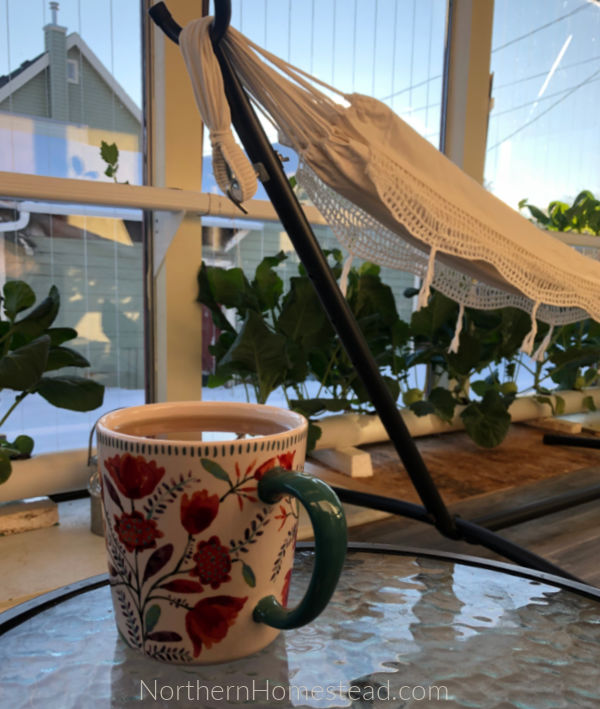 Instead of the Tower Gardens taking up space, a hammock moved in. Instead of being busy tending the plants, we relax and enjoy the slower months.
Why is that, have we just become demotivated, or does growing food indoors not work after all?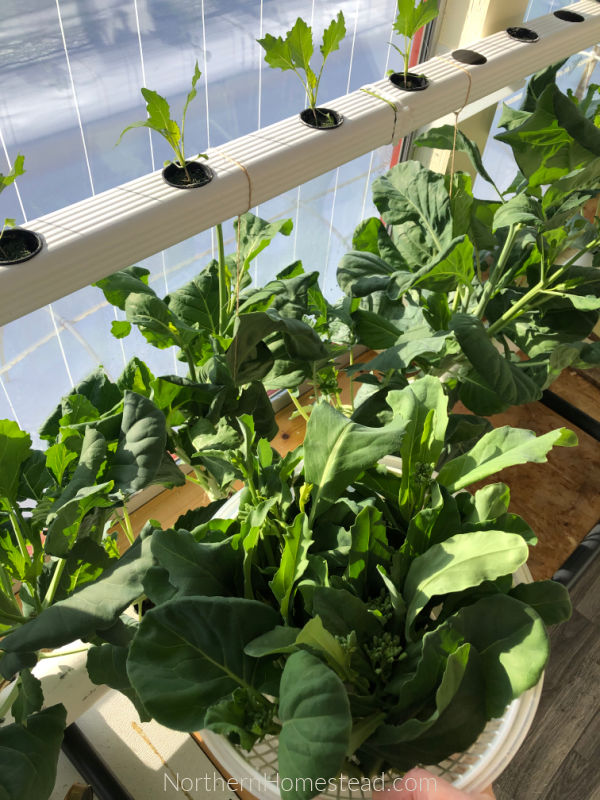 Growing food indoors does work, and we still grow a good amount of lettuce, kohlrabi, kale, some herbs, and some other things quite successfully. We mainly grow plants that we want to enjoy fresh.
However, we do not try to grow as much as we can any longer, but only what grows well with little effort and without grow lights. We share a lot of information on how to grow indoors. Find a list here.
Growing an organic garden during the summer months is so much superior to anything we could grow indoors. Preserving the harvest is also not as difficult as one might think. We write more about it below.
The homegrown food storage
We put way more effort into preserving food for winter than into growing food during the winter months.
Since we can not preserve lettuce, or fresh kohlrabi, microgreens, fresh herbs, etc, we grow them on-demand. But we can preserve dry herbs, greens for smoothies, vegetables, fruit, etc.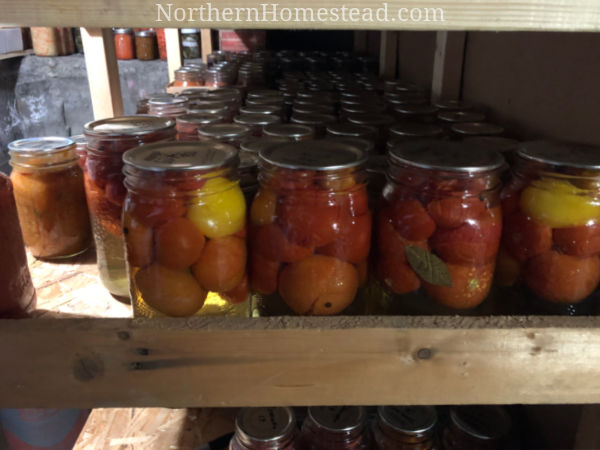 We preserve food in 5 different ways:
Long time storage
Dehydration
Freezing
Fermenting
Canning
Read more about all these ways to preserve food here. Also, the category preserving has many recipes and how-tos on preserving food.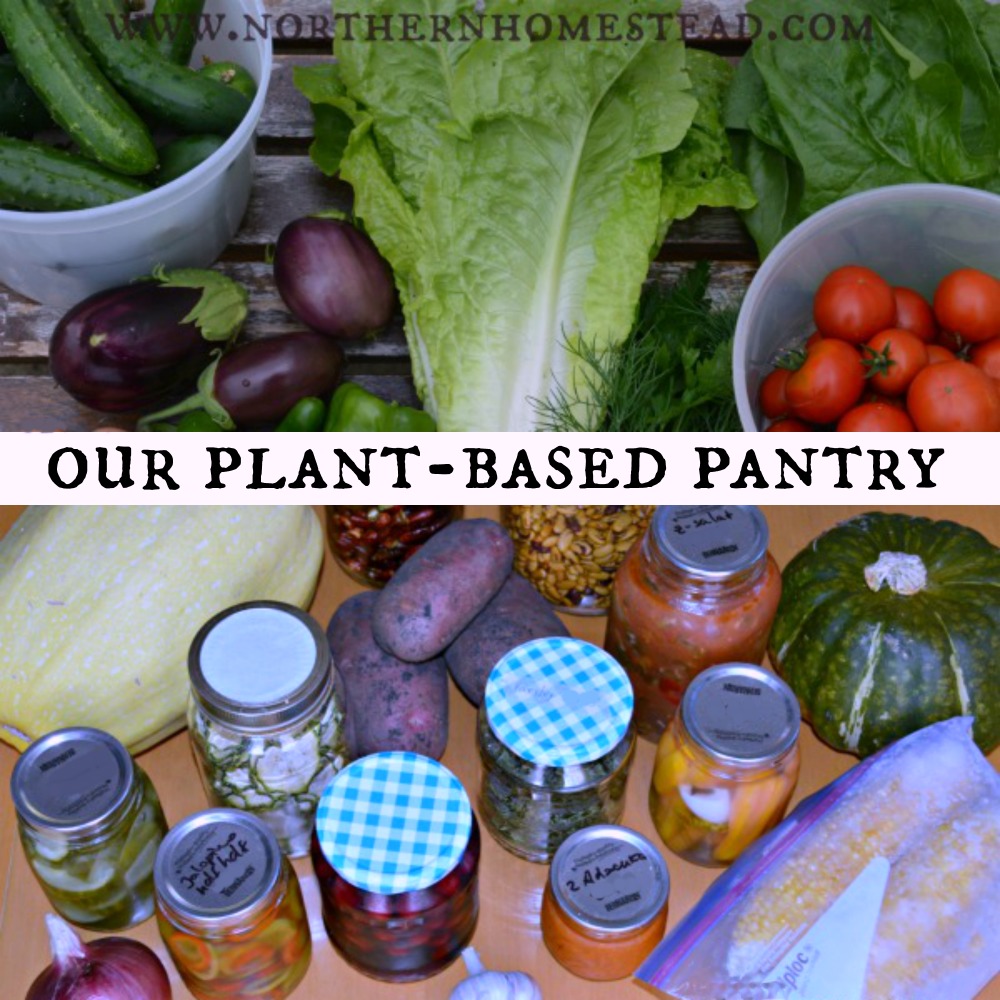 Our pantry is a mix of food we can grow and preserve and those that we buy-in. A well-stocked pantry makes meal planning and preparing very simple. We are not slaves to our food, we just love to be well-nourished with healthy choices. Read more about our plant-based pantry here.
Keeping the balance
Growing an indoor garden is great and preserving food for the winter is great, there is no one superior to the other.
If you can grow some fresh food during the winter, why not. It's not merely rewarding but fun too.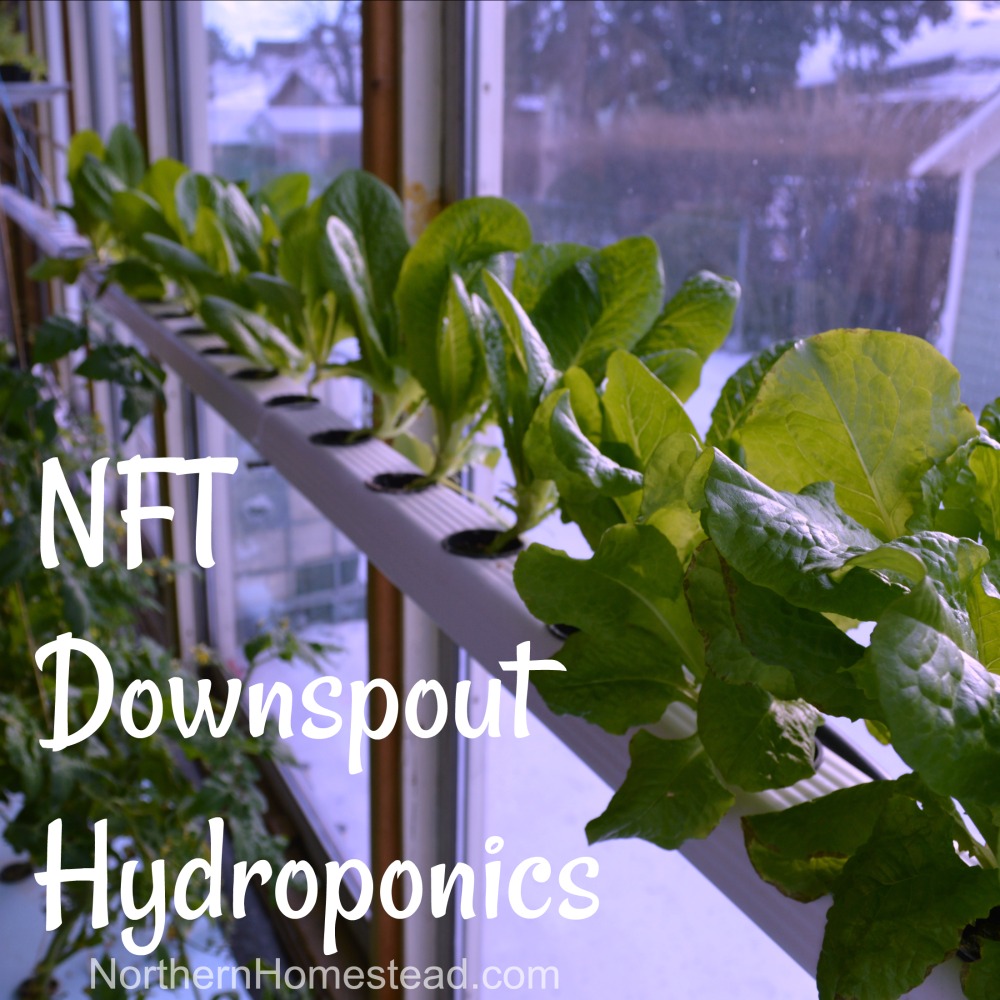 Growing our own fresh salad greens year-round requires very little space and effort. The NFT hydroponic setup does a great job for us. And growing microgreens is yet so simple, that no extra room is even needed. Anything else can easily be preserved.
We would not share the motion that passive solar greenhouses are the only way to have food security in a cold climate. See also our blog post and video: an alternative to a passive solar greenhouse. Even though we really enjoy our window garden room, we would not see it as essential.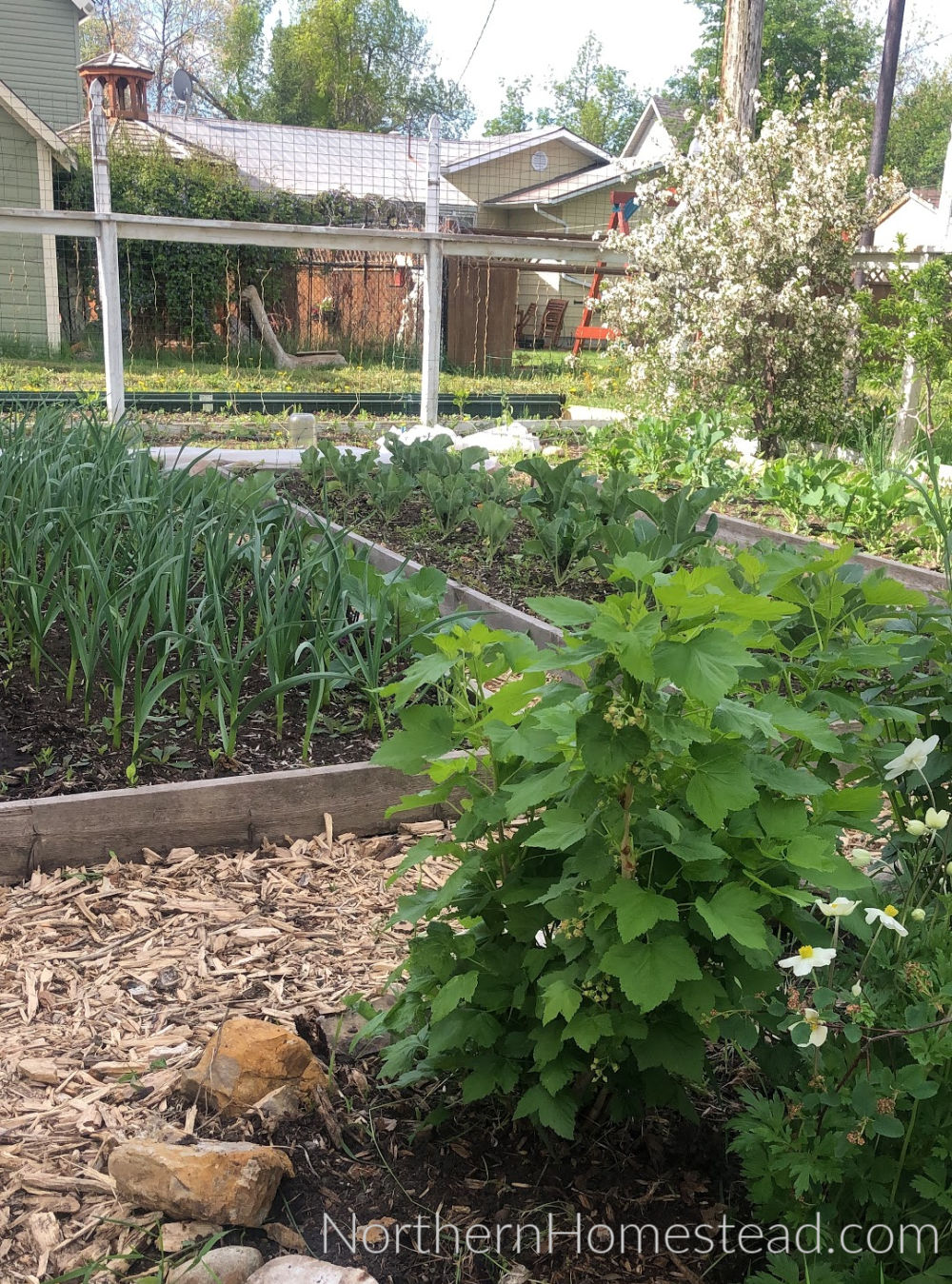 What we do see as important, even essential, is growing an organic garden during the summer months. Grow what we want to eat and also preserve it for winter.
Growing some fresh greens year-round, be it sprouts, microgreens, or baby salad greens is great too. If you can, by all means, grow more, but keep it balanced and real.
Growing and preserving our own food is simple. It really only gets complicated if we make it so.
Where to start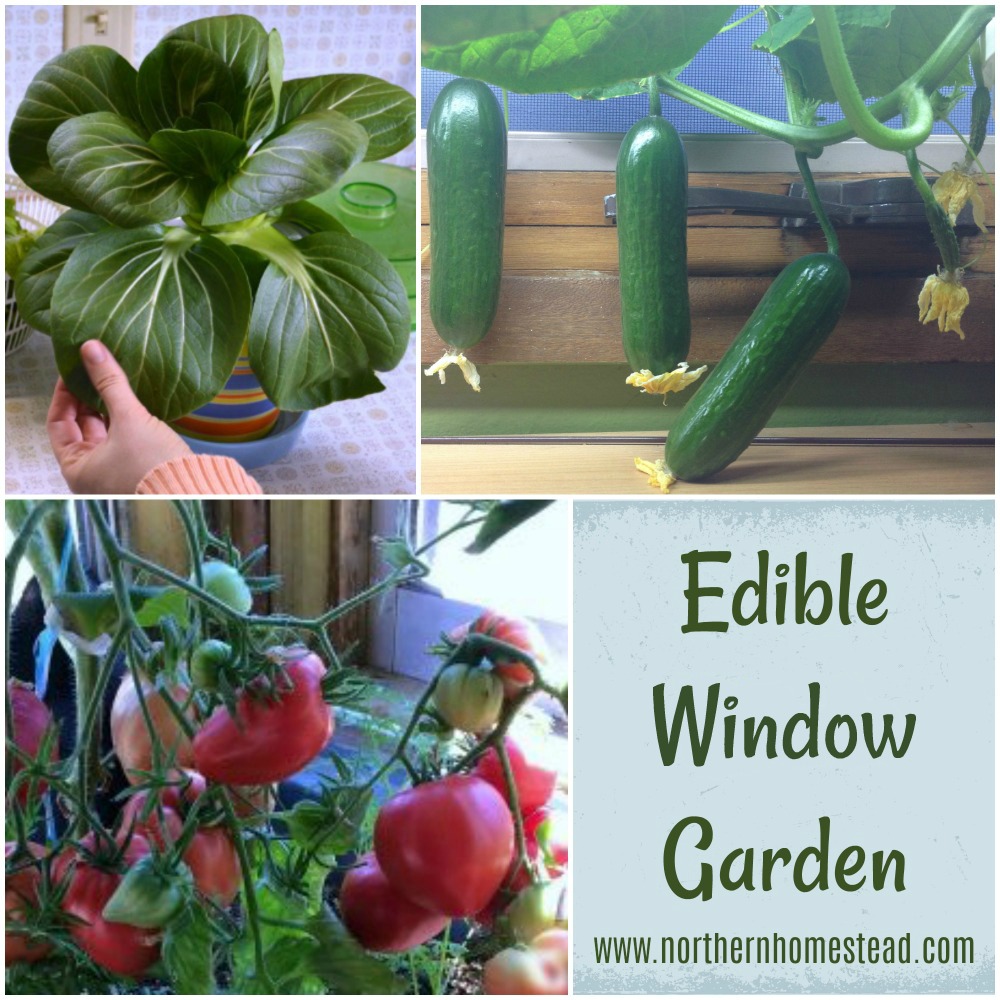 If growing a year-round garden is something you want to explore, start with growing an edible window garden. A few years ago we did a whole series on it.
Since we have learned more, and overall interest in growing an indoor garden has increased, we will review and repost some of those articles over the winter months.
If your weather allows you to continue to grow a garden even in the winter (gardeners in Zone 5 and higher), here are some inspiring books for winter gardening outdoors: The Winter Harvest Handbook, Backyard Winter Gardening, Year-round Vegetable Gardening.
We invite you to subscribe and follow us on Facebook, Instagram, or Pinterest so you do not miss a thing, and share this information with someone you know would benefit from it. We look forward to sharing what we know with you and also to hear from you about how your windows (or basements, garage, and shops) became edible gardens.
More Indoor Gardening Posts You Might Enjoy: