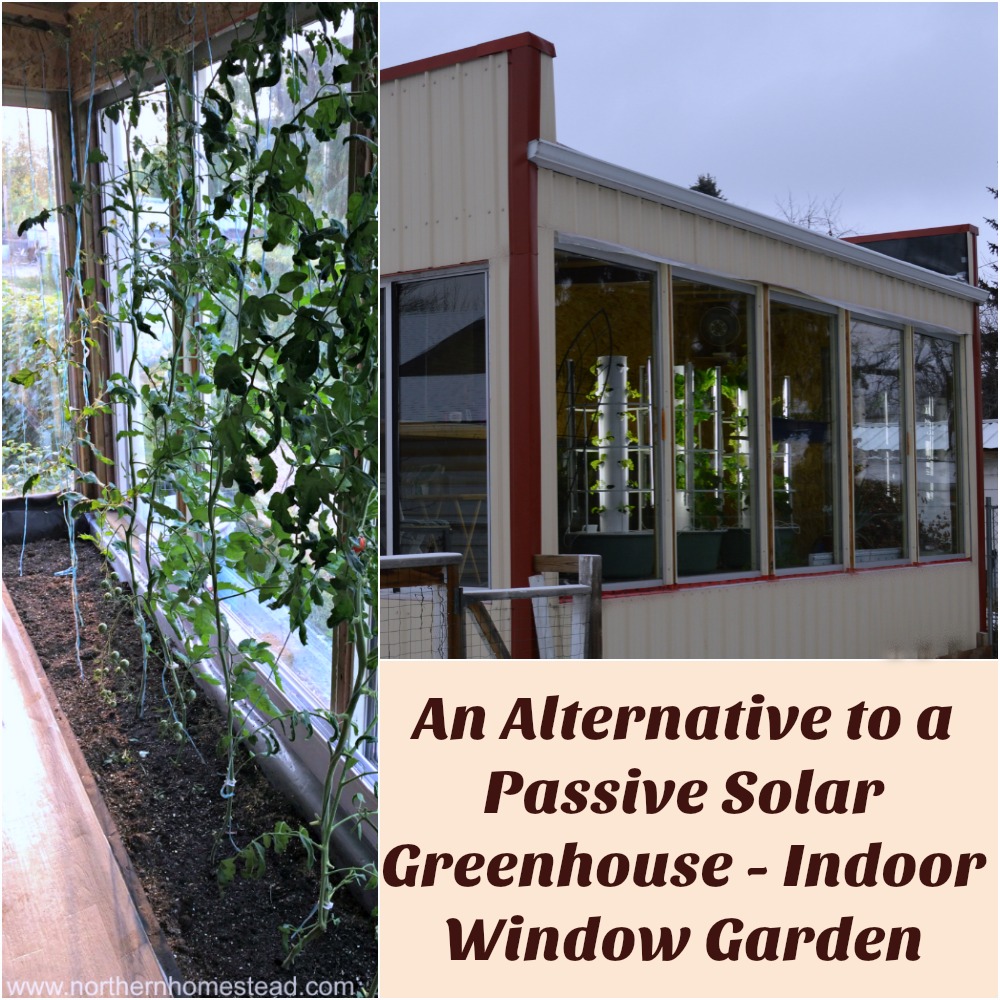 Welcome to another update of our indoor window garden. Today we talk about the advantage of a window garden as an alternative to a passive solar greenhouse in a cold northern climate.
In our experience, the window garden has performed very well growing year round in Zone 3 (temperature here can go down to -40 degrees).
Since we have never owned a passive solar greenhouse and do not know of anyone in a climate like ours who has one and does grow year round, this is not a comparison video. We just show an alternative way that has worked very well for the last couple of years.
See our last midwinter indoor garden update here: Indoor garden update winter 2018.
With the well-insulated roof, we have minimal heat loss during the winter months. We only need additional heating at night.
We love our indoor window garden not just during the winter months when it is full of all kinds of greens and even tomatoes, it is also a great place to start seedlings in the spring, and cure fresh harvest in the summer and fall. In the summer months, most of the room has shade, only the growing box at the window has sunshine. Because of the roof insulation the room never overheats.
If you are interested in growing your own food year-round no matter where you live, an edible window garden might be the way to go.
If you can't see the video, go here.
We invite you to subscribe and follow us on Instagram, Facebook, or Pinterest so you do not miss a thing, and share this information with someone you know would profit from it. We look forward to hearing from you about how your windows became edible gardens.
More Indoor Gardening Posts You Might Enjoy: