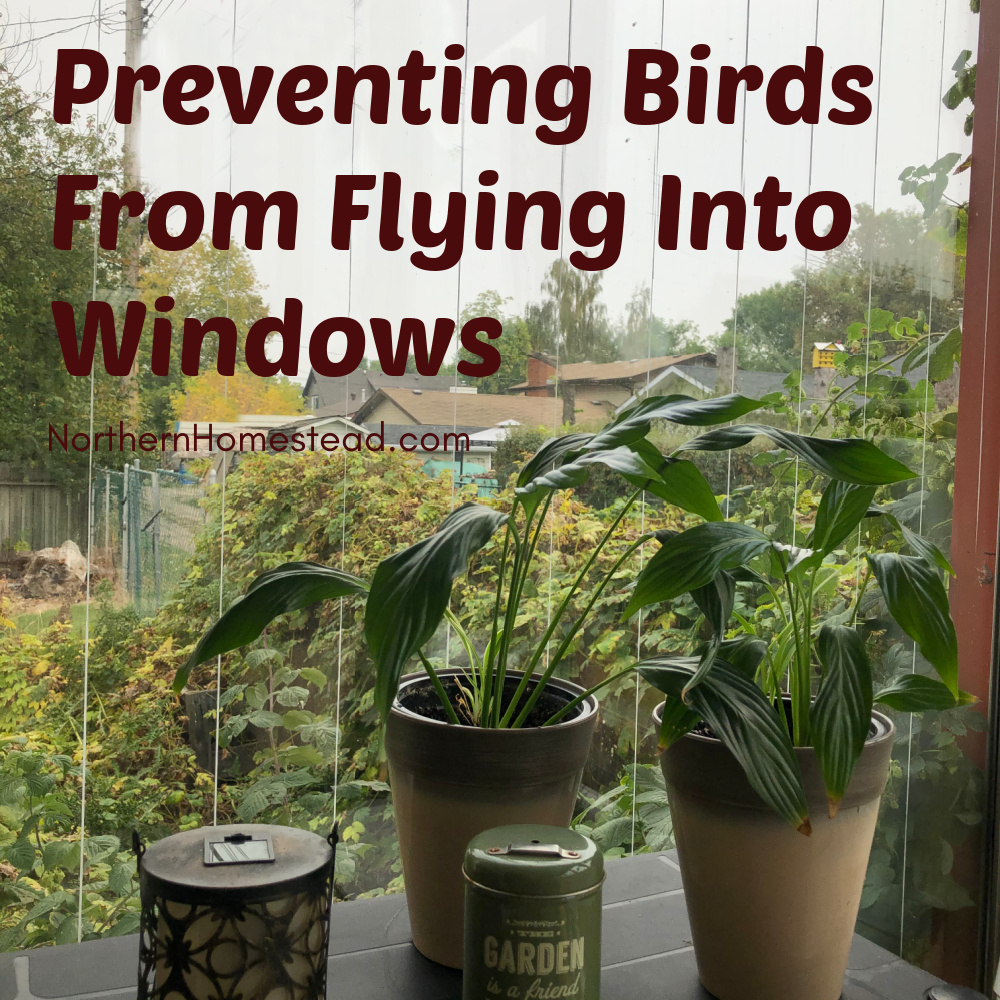 We love our indoor window garden, and grow lots of food in there every winter. Big windows are great, and we encourage having and using them for edible window gardens. However, it has one negative effect. The big windows reflect the light and birds can't see them. We had to come up with a solution preventing birds from flying into windows.
We love birds, it is so lovely to see them flying and chirping around. It is a joy just to sit in the growing room and watch their happy business. In the winter we have a little feeder hanging in the window, so we can see them come and go. The last thing we want is to hurt those happy creatures.
Every so often one hits the window and injures itself. Sometimes the outcome is deadly, and we find the bird laying below the window in the compost bin. It's a very sad sign.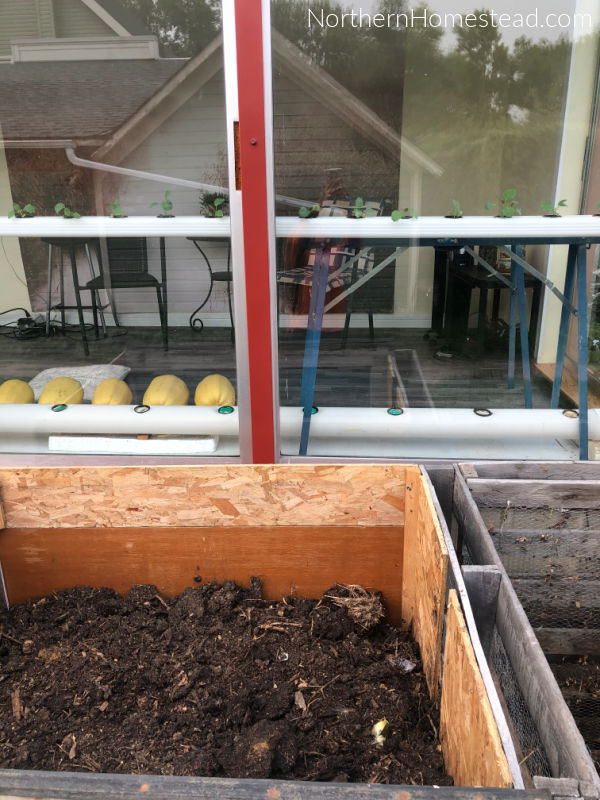 Researching it we came across a very simple solution. Even though it looks simple, it still took us a few hours to mark all our windows.
Alex Sally who came up with this solution says that he tried all the usual ways of trying to stop the birds hitting the windows including sticking hawk shapes in the window, which just don't work. Eventually, he came up with this really cheap and simple solution. Please share this with someone you know who loves birds.
Here is what you do. You paint white, vertical lines 3 – 4 inches (8-10cm) apart. We used Fine Tip White Acrylic Paint Pens but any white "write-on glass" pen should work. It seems to be important that the pen is white assuming that part of the reason it works is by triggering a bird's fear of flying into cobwebs.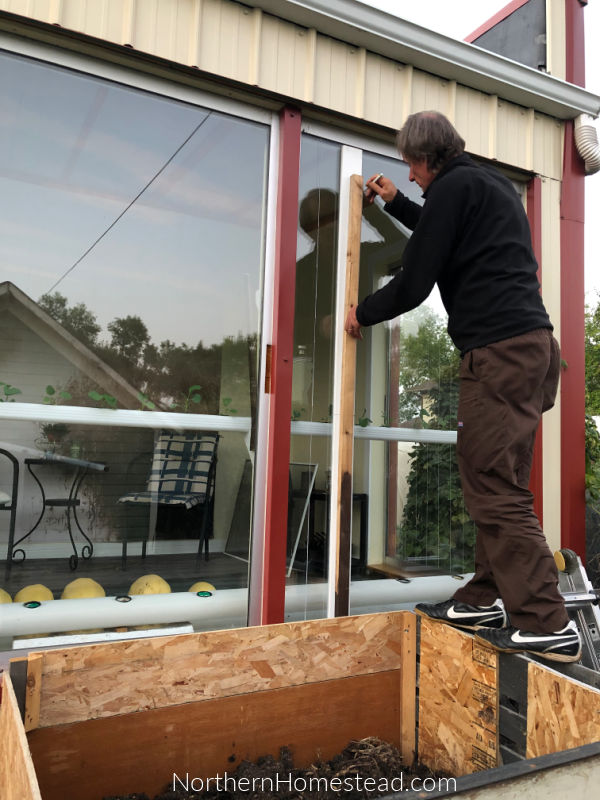 To make the job easier, Jakob built a template out of boards as long as the windows are. We are dealing here with 6 and a half foot-high windows that are 4 feet wide and there are 6 of them, plus the sliding double door. For smaller windows, spirit level can be used.
One of our windows is not accessible from our property, so we made the lines from inside. However, we find that it is not as visible when light reflects the window. So if possible, make the lines from outside.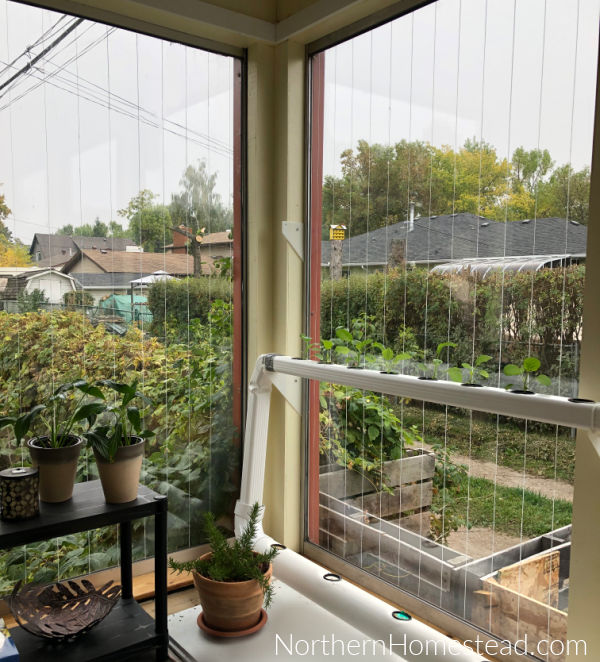 I quite like the ambiance the lines create in the room. It is a bit like having very light curtains on the windows. It makes the room somehow cozier. Of course, the hope of happy bird outcomes helps to like it even more.
We will keep this post updated, to see how well it works. We sure hope that there will not be any injured birds because of our windows anymore.
If you have a window or windows that birds keep smashing into this might be of some help. If you have found a better solution, please share it with us, so we all can learn.
Make sure to subscribe and follow us on Instagram, Facebook, or Pinterest so you do not miss a thing, and share this information with someone you know would profit from it.
More Indoor Gardening Posts You Might Enjoy: