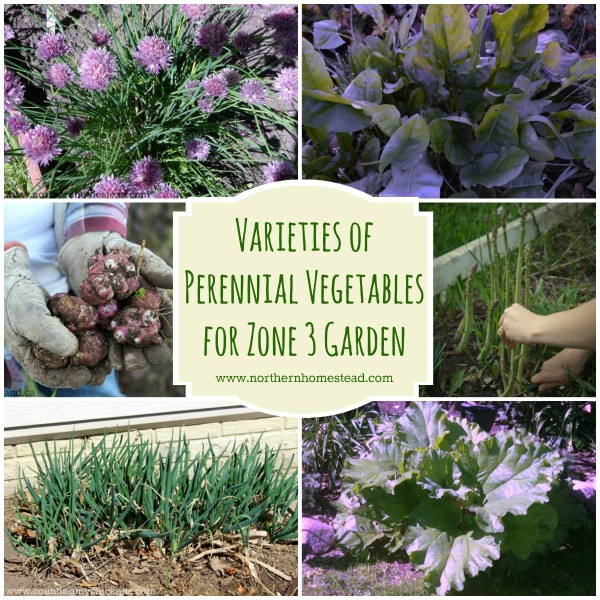 Perennials are plants that you plant once and they come back year after year. There are many perennial flowers that we enjoy in our urban garden. We also grow perennial herbs, berries, vines, fruit trees, and vegetables in our garden. Today let's take a look into the vegetables. By vegetables, I mean anything that is not a herb, and also not a sweet berry or fruit.
1. Rhubarb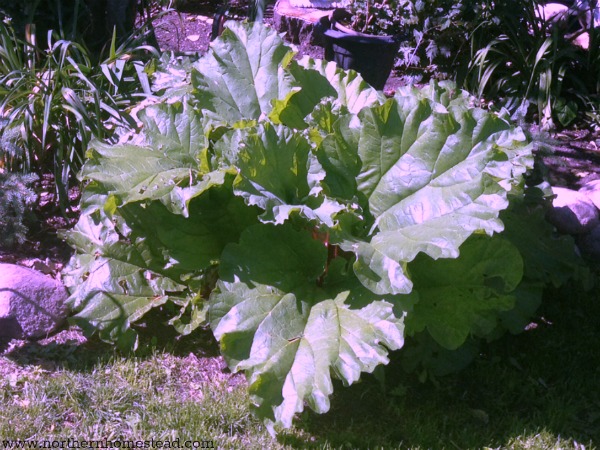 Rhubarb is a must have in a northern garden simply because it grows so well in our climate, and there are so many yummy recipes to use rhubarb for.
Rhubarb is very easy to grow, plant it once and it will grow into a beautiful bush. And you can divide it and give to a friend or plant into a new location.
For best rhubarb varieties ask around who has one that they particularly like. Our plant comes from a family that had this particular rhubarb growing for generations. It has a reddish stem and keeps producing all summer long.
Only the stalks of the rhubarb plant are edible, the leaves are toxic to humans. Cut the stalks close to the ground and discard the leaves. You can harvest about 1/3 of all the leaves at once. If you keep harvesting and do not let the plant go to seed, rhubarb will keep producing. A simple Rhubarb recipe is the 7 in one coffee cake.
2. Sorrel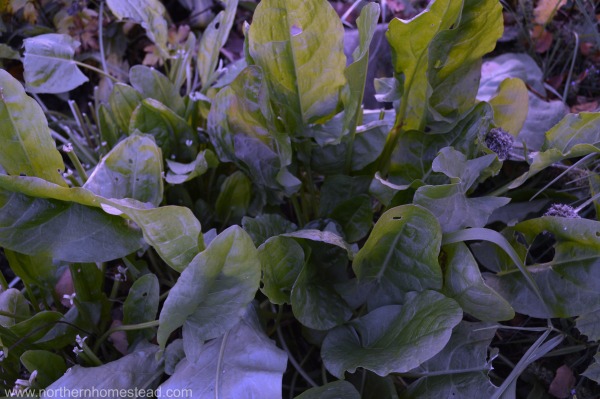 Sorrel is one of the first greens to come up in spring. Just for that reason, it's already a great plant to have in your garden. As with rhubarb, if you keep harvesting and cut back the buds so the plant does not go to seed, sorrel will keep producing all summer long.
Sorrel can be planted under trees since it will start growing before the trees will have leaves, and it will not mind a bit of shade in the summer.
Sorrel is grown from seeds, or you can divide an existing plant to share. There are many varieties of sorrel, the most common is French sorrel.
The leaves remind me a bit of spinach, but sorrel leaves have more taste to them; they are sour. Our favorite recipe is Sorrel Soup with Poached Eggs.
3. Asparagus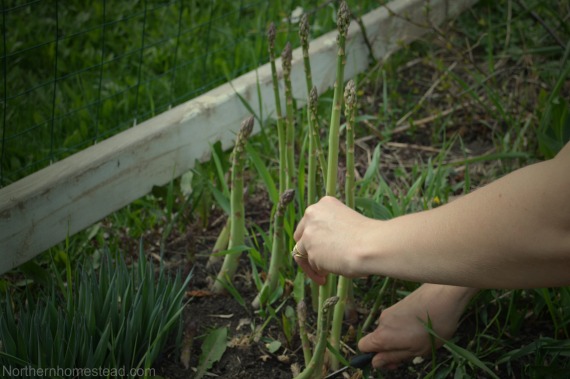 Fresh asparagus from the garden is a real treat. It can be enjoyed raw or cooked. I never even tried raw asparagus until we started growing our own. In stores, you seldom get this yummy vegetable so fresh that it would be good for raw eating.
Asparagus is grown from seeds, but that takes many years. So most gardeners get asparagus roots that are already 3 years old. These roots need to be planted deep. The colder your spring, the deeper asparagus should be planted; this will prevent the plant from coming up early and being killed by heavy spring frost. We planted ours about a foot deep.
Asparagus needs lots of room and it will grow into a tall (3-4 feet) plant. Varieties we grow are Mary Washington, the hybrid Jersey Knight,  and sweet purple.
Asparagus should not be harvested before it is well established, which will take a few years. Once established you will be able to harvest asparagus for many years and enjoy it in many yummy meals.
4. Chives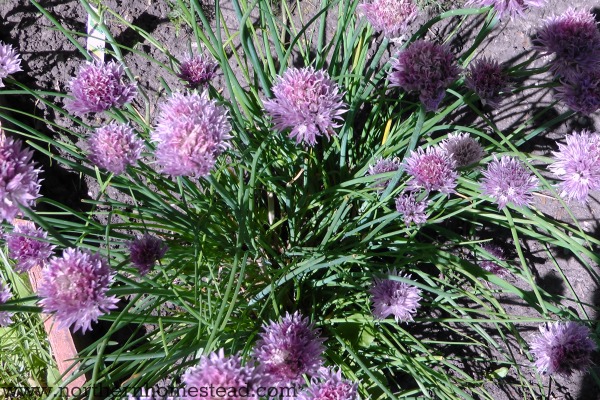 We have onion garlic chives growing everywhere in our garden. They are so good as a culinary herb, as a companion plant under trees, and they look so neat in the garden. Once established you can divide a plant and plant in a new location. I like to have some in a very sunny location so they come up early in spring, and some under shady bushes or trees so they are green longer.
5. Sunchokes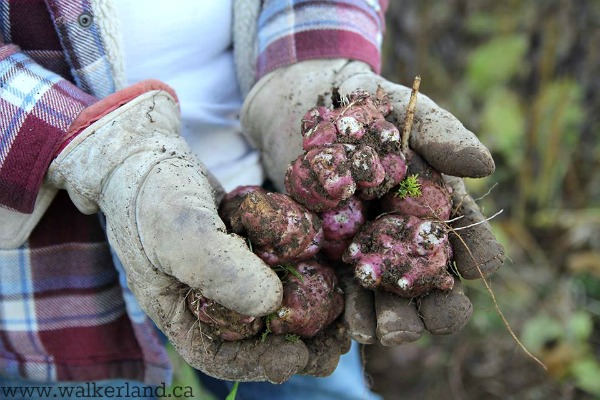 Jerusalem artichoke is a plant that I just got the tubers for last fall to plant this spring. However, they will grow into an 8 feet tall plant, and also tend to spread. Plant only if you do have room for it like WalkerLand does (Photo Credit). The blossoms look like sunflowers and the tubers are a healthy food.
6. Horseradish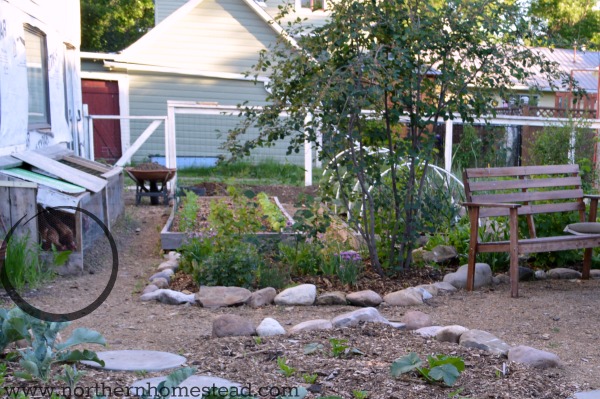 Horseradish is a very aggressive plant. Nevertheless, I think it is a must-have in every garden. Find a spot for it where it can't spread. Ours is growing between the chicken run and a path. This way I know it can't go anywhere. If you are not careful and plant it in good soil in your vegetable garden, it can take over your garden in no time. We use horseradish leaves in fermenting, and the roots for fire cider.
7. Walking onion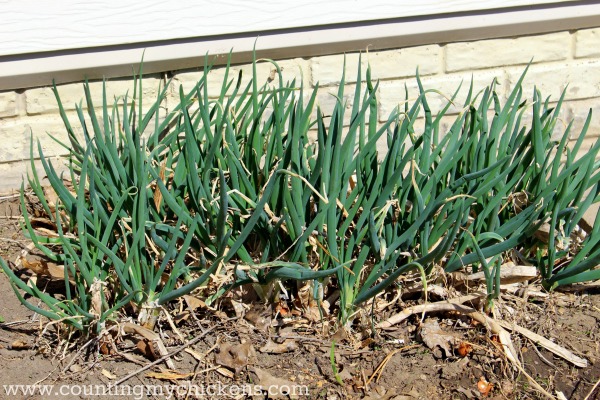 Walking onions are fun to grow. They produce bulbs at the top of the plant on decorative stalks. I find they need a bit of space, so we don't grow them any longer. It's like Deb (@ CountingMyChickens Photo Credit) says: "they will keep going and going". But if space is not an issue, this is a hardy perennial for a northern garden that will provide you with onions and onion greens at all times.
What perennial vegetable do you grow in your garden? Have we missed one that you particularly like? Please share.
We invite you to subscribe to Northern Homestead and follow us on Instagram, Facebook or Pinterest for the latest update.
More Gardening Posts You Might Enjoy: