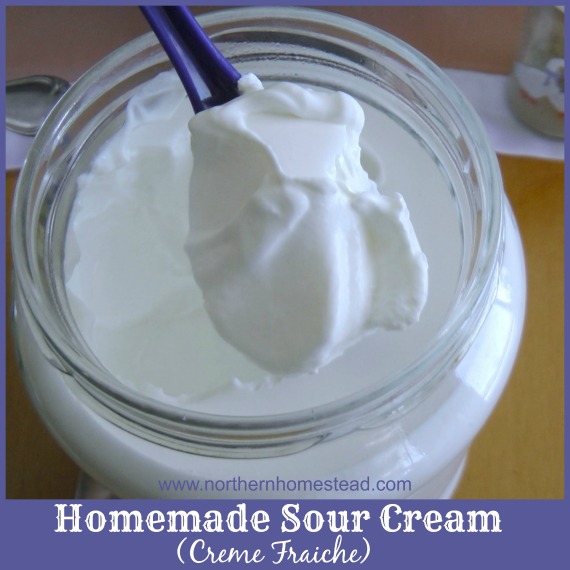 Sour Cream (Creme Fraiche) is just so delicious, creamy, sour, fresh – a must-have in the summer as a dip, topping for a fried potato, or just simply as a bread spread. Mmh, yummy!
Reading the ingredients on a store bought sour cream, however, does not sound very appealing. Depending on the brand you will find things like disodium phosphate and guar gum that are just not on my favorite list to eat. Modified milk ingredients, hmm, isn't milk good as is, why modify it? Even worse is modified corn starch. Corn as God created it is good and yummy, but the corn we find in conventional goods is GMO corn. Genetically-modified organisms (GMOs) are known as cancer causing. Well if GMO corn is bad, how bad do you think modified GMO corn is?! So let's make some sour cream without additives, real and yummy!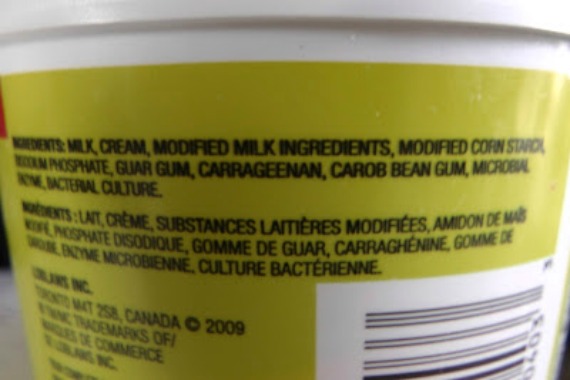 How to make homemade Sour Cream (Creme Fraiche)
Sour cream is a natural product. Cream from fresh milk, if left in a warm place, sours. That's easy! And that is exactly how grandma made sour cream.
However, most of us do not have real milk, even less real, unpasteurized cream. Good thing sour cream is very easy to make even from store bought, pasteurized cream.
You will need:
1 part starter: cultured buttermilk, or kefir, or homemade sour cream
4 parts store bought cream (it has to be fresh so no other bacteria is in there)
It does not matter what cream you choose as long as it does not have additives and is not ultra pasteurized. Heavier cream will make thicker sour cream. I use 18% table cream, it works very well.
Mix the starter and the cream together in a jar and leave it in a warm place for 24-48 hours to ferment (til it thickens), transfer into the fridge and use as needed. The thickening process will depend on the temperature. If I'm in a hurry I turn the oven light on and put it in there. It thickens in just few hours. You have to watch it, but it is not complicated, after a few times you will know exactly how warm your house or oven is – how long it takes for the homemade sour cream to thicken.
How to use homemade sour cream (Creme Fraiche)
Mostly, homemade sour cream is just the same as the store bought one, just more delicious and, of course, healthy. Since the homemade sour cream has no thickener or stabilizer it is not as stable as a store bought one. If using it for dips, mix all other ingredients first, then gently stir in the cream.
I love it as a spread for whole grain bread with salad, yum yum.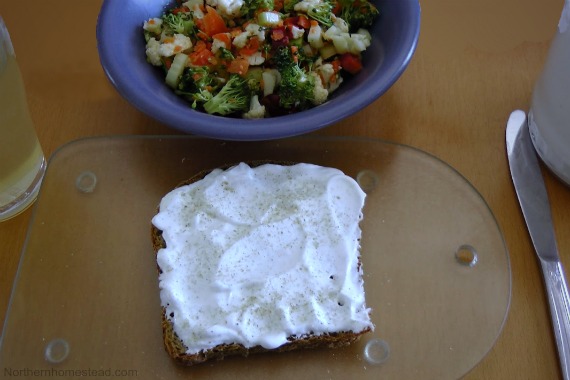 See also how to make quark. We invite you to subscribe to NorthernHomestead and follow us on Facebook or Pinterest for more great recipes.


More Recipes You Might Enjoy: