Watering plants is not my favorite activity. All watering around here has one simple goal: to establish plants so they do not need watering any longer. Except of course container gardening, those always need to be watered. If you to prefer less work in the garden, then read on and learn how to water your vegetable garden so you do not need to water all season long.
1. Water deep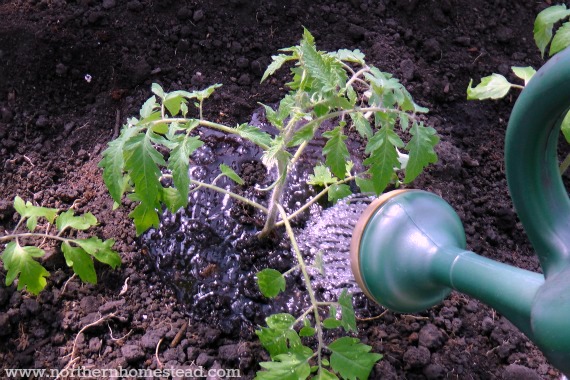 The first and most important thing to know about watering is that you have to water plants deep. What do I mean? Plants develop roots according to the moisture available. Some plants are naturally more deep rooted (like carrots), others are more shallow rooted (like tomatoes), but all plants will develop deeper roots if all the moisture available is down under them. If you water plants little by little, plants will not look for moisture deep in soil, but will develop shallow roots. Shallow rooted plants will always ask for moisture from above and look dry and limp every single day. The result is a very stressful growing season. To avoid all the watering, water plants deep to begin with.
At planting, water the hole to give the roots a signal that moisture is under them. Try also to plant seedlings with deep roots in mind, without killing them. Now water very well, and leave the plants alone for a few days up to a week. The roots will find the moisture and grow in the right direction.
To establish young plants, water them thoroughly once or twice a week, depending on the weather. If you have a big garden, water one row or one bed at a time, and do it well. It is much better to water seldom but deep than often but shallow. Deep watered plants will establish a root system that will not depend on watering from above, and you can have your summer off.
This is also true if you get frequent but light rain in spring. Make sure still to water young plants deep. To find out if you need to water or not, just dig a hole and see where the soil is more dry. If the soil under the surface is drier then on top, you need a deep watering. If the soil gets more moist with depth, watering is not needed.
2. Water with stagnant water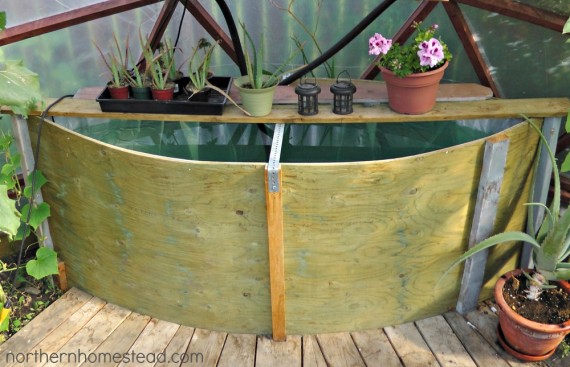 To water with a hose directly from the water faucet is convenient, but is not the best for plants. In fact if you have city water your water can kill beneficial bacteria and life in your soil and is way too cold for your plants. Make sure to have a water reservoir for watering plants where water can warm up and the chlorine in it evaporate. We use water barrels that are filled with tap water as needed if there is no rain that would fill them. In a greenhouse a water tank can look good, help with temperature regulation, and also be a great reservoir for watering plants.
3. Do not drown plants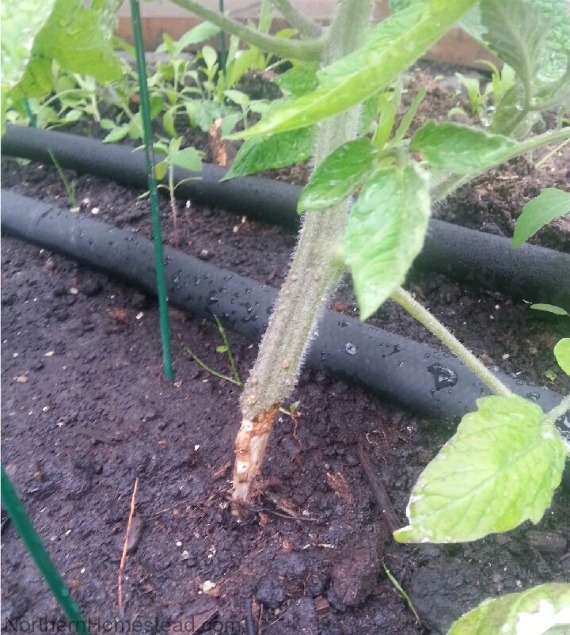 Plants only need moisture not water. We water plants to give them moisture. You want to water plants deep and thoroughly without drowning them. Drowning will not happen by watering deep, but by watering to often. Allow the soil to dry in between watering. This is especially important for container gardening. To much watering is way more dangerous than too little.
4. Apply water at the plant root base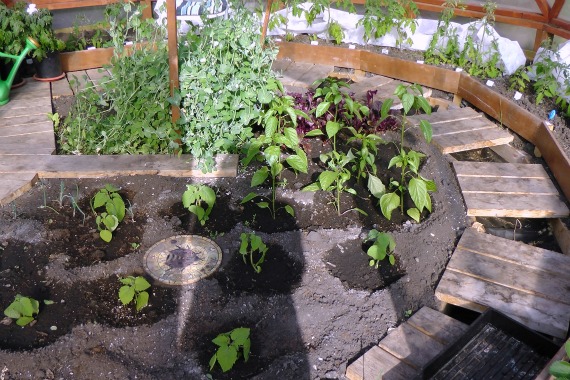 Watering with a hose big areas at the time seems efficient, but it is not. It is better to water with a water can or a cup directly at the plant root base. It is helpful to make a little trough around the plant for the water. So it can stay at the base and not flow away.
Many plants do not like to get wet, watering all over them can even harm them. Plus if you water plants individually, you can see better if there is a problem that needs to be addressed. A plant that grows well drinks well. Especially for container gardening it is good to observe the plant and the soil. If one plant is moist and all others are dry, you know there is a growing problem. Do not water all the plants alike, water each as needed.
5. Mulch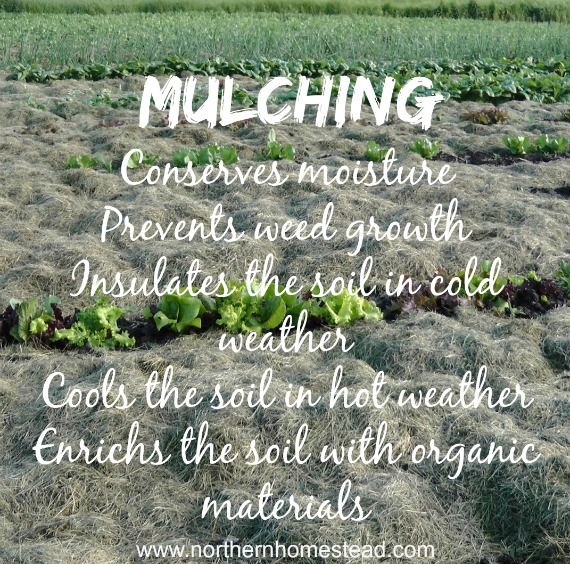 Mulching helps to keep moisture in the soil so watering is not needed as often. We use wood chips mulch. However any mulch can work. I have even seen tomato growers who cover the soil around the plant with newspapers. It works.
Mulching does not only conserve moisture, but also prevents weed growth, insulates the soil in cold weather, cools the soil in hot weather and, if using organic material, enriches the soil.
Hope this helps you to understand watering plants better. If you have a tip I missed, please share in the comments. Remember, we are all learning here together.
We invite you to subscribe to Northern Homestead and follow us on Facebook or Pinterest for the latest updates.
More posts you might enjoy