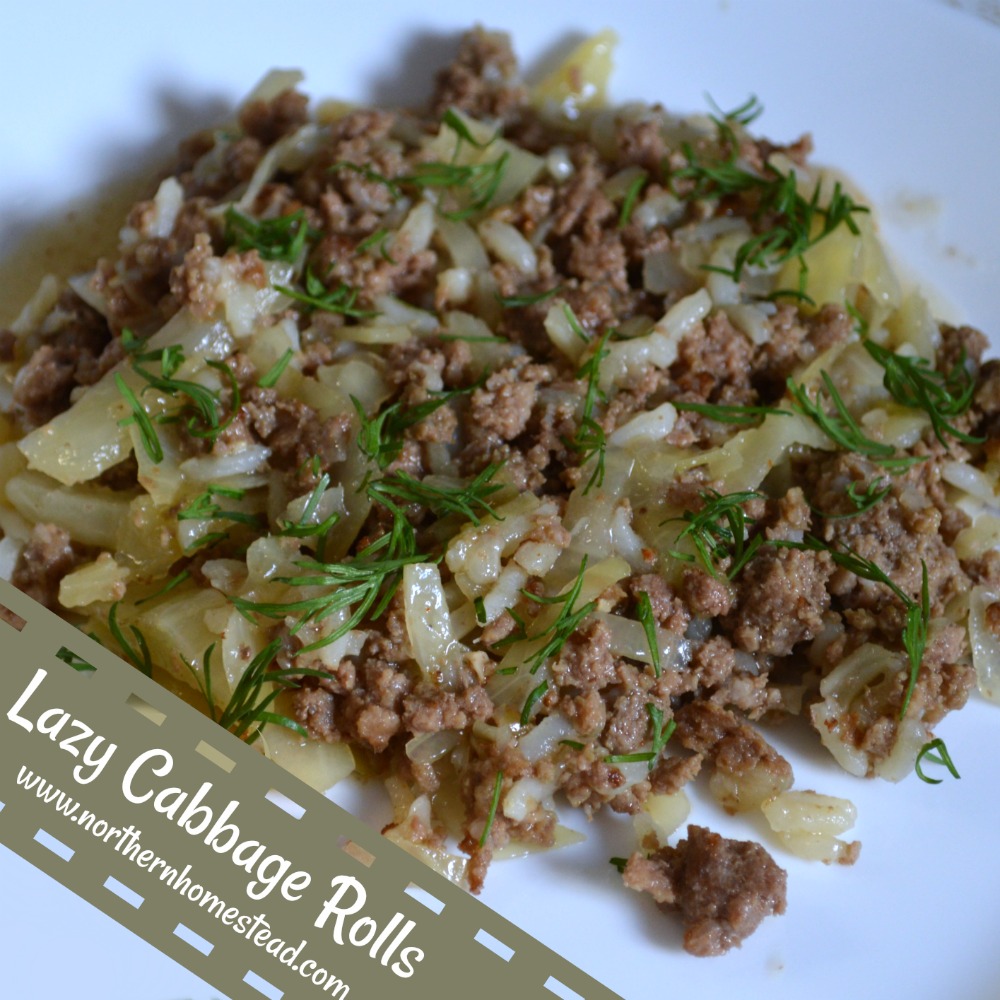 Note: This is an older recipe. We have since changed to a plant-based diet and love it. It's better for our health, all living and the planet.
Cabbage is a great winter food, packed full of nutrients, and yummy in so many dishes. Two of our favourites are cabbage borscht and lazy cabbage rolls. As you know I like things the simple, the easy way. I make simple bread with almost no work and a lazy Pelmeni soup. Why do more work if less is just as yummy ;).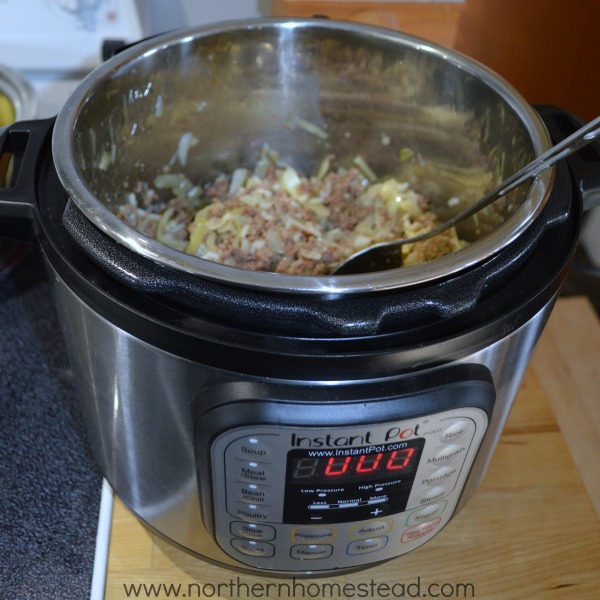 These recipe is even better in the Instant Pot. Start the pot on Saute and fry the ground beef, breaking it into small pieces while it's cooking. Add onions and fry the onions until they look a bit glassy, then add the cabbage, the pre-cooked rice, seasoning and 1 cup broth.
Close the lid and pressure cook "Manual" for 5 minutes. Do a quick pressure release and your dish is ready.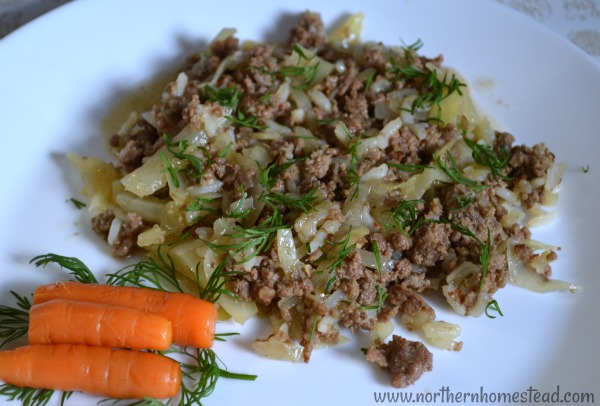 These lazy cabbage rolls are made without a tomato sauce. We like it this way, and it kind of distinguishes the dish from the real cabbage rolls more. The dish has its very own taste to it. Super yummy! However, if you miss the tomato sauce, just use either tomato juice or crashed tomatoes instead of broth in the recipe.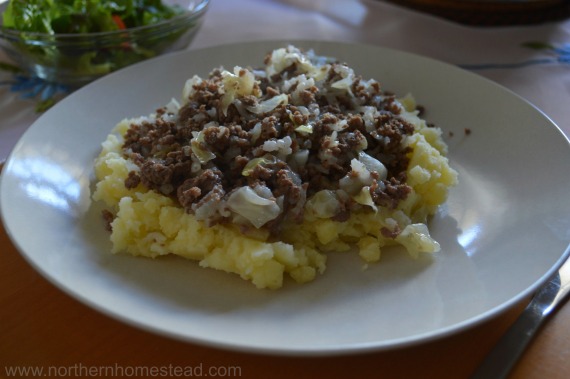 We like lazy cabbage rolls served with mashed potatoes. Actually, we put it on top of the mashed potatoes. It's so good! Read also how to make the best mashed potatoes here.
Now let's get started with the recipe.

We invite you to subscribe to Northern Homestead and follow us on Facebook or Pinterest for more great recipes.
More Recipes You Might Enjoy: