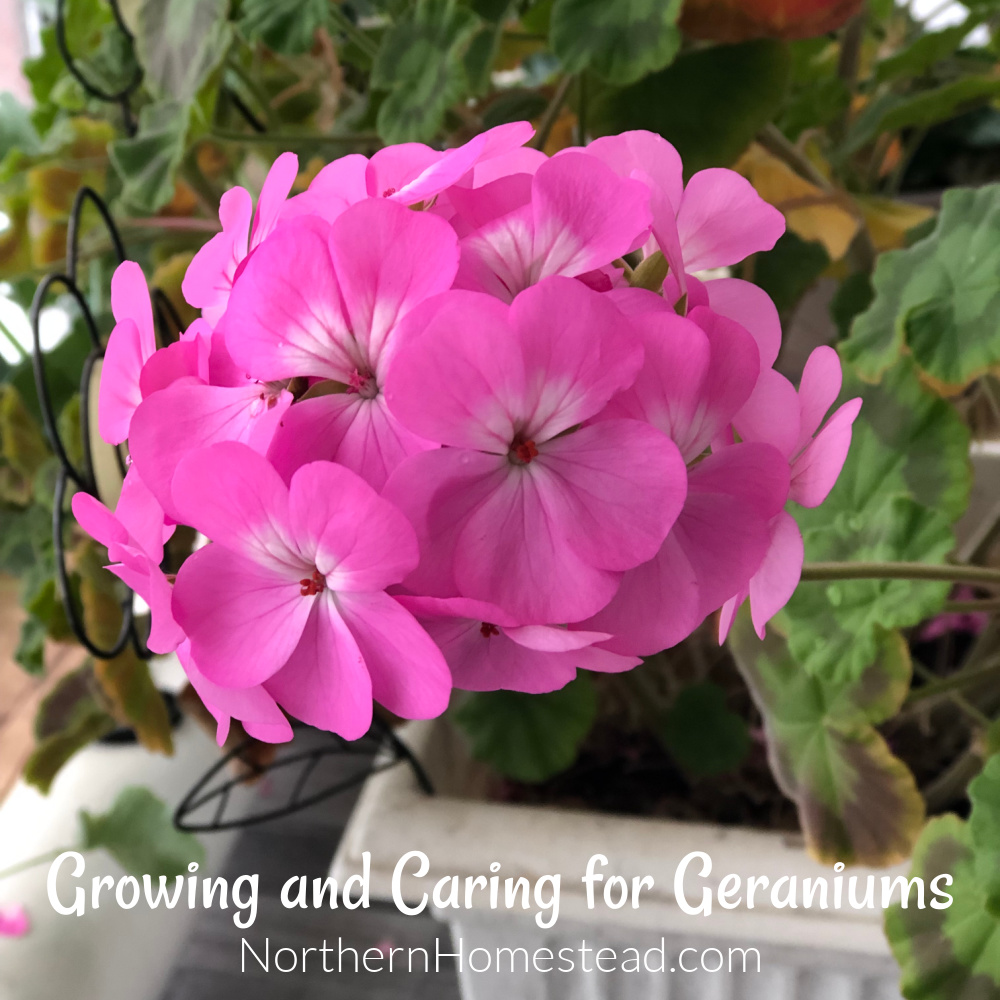 Today, let's chat about a plant that adds a burst of color and cheer to gardens and homes alike – the trusty geranium. Whether you're new to gardening or have a green thumb, geraniums are a joy to grow and care for.
We like to keep our geraniums blooming year-round. It's a simple and reliable plant to add color to a long winter.
Geranium Varieties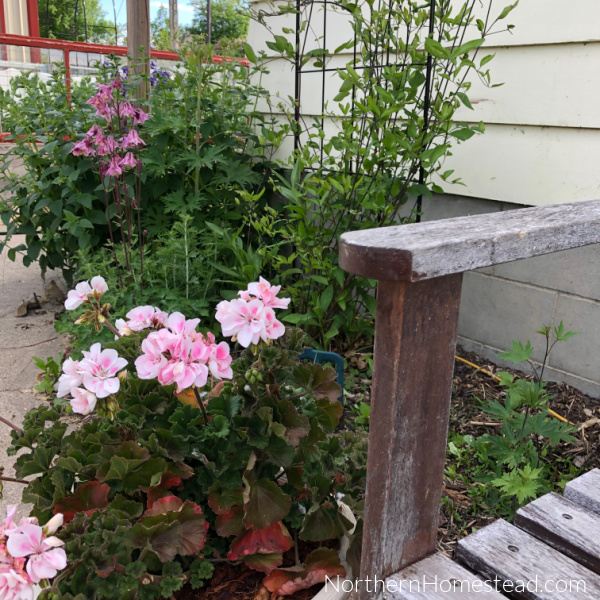 In our Zone 3 garden, we cultivate many different hardy perennial flowers that bring us much joy during the growing season. The perennial geranium, cranesbill, is one of them. However, in this blog article, we are focusing on the common geranium, which is actually a pelargonium with lollipop-like flowers – a ball of blooms on a stick stem.
A host of other geraniums also belong to the Pelargonium genus, including zonal geraniums with fancy leaves, ivy geraniums that trail elegantly, scented geraniums that fill the air with delightful fragrances, and Martha Washington geraniums. Each variety has its unique charm, so choose the one that tickles your fancy.
Winter Care in Cold Climates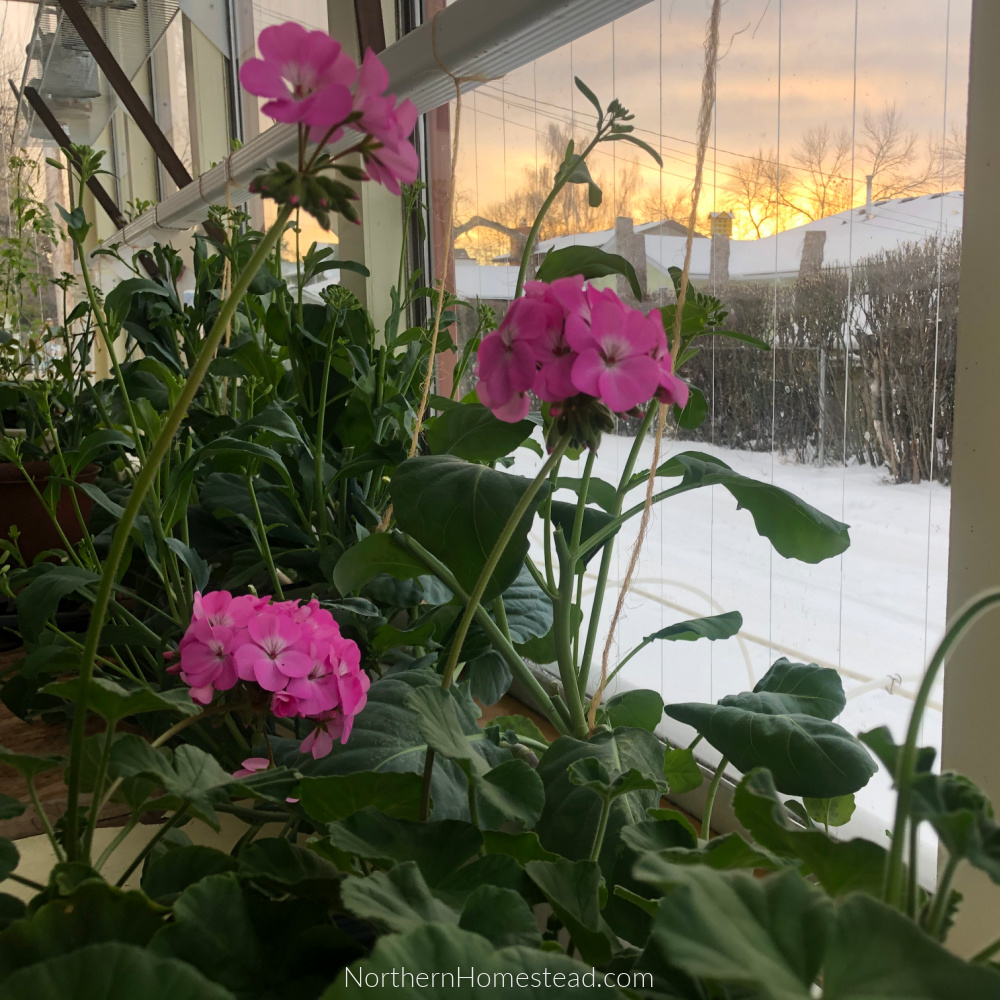 Geraniums do not tolerate frost, and they are most commonly grown as annuals. However, they are perennials in warm climates and can be brought inside before the frost arrives. You can keep them cozy indoors during the cold season.
If you grow geraniums in the garden, gently dig them up, shake off the soil, and trim them back a bit. Then, place them in pots and put them in a sunny spot inside your home. Water sparingly and let them rest until spring when they're ready to shine outdoors again.
If you are already growing the geranium in a pot, do not just bring it inside. There can be many little bugs hiding in your plant as well as the soil. We learned that the hard way. Trim the plant back a bit and give it a good shower. Either repot the whole plant into new soil or at least remove the top layer of the soil and fill it with fresh sterilized potting soil.
If you have limited space, taking cuttings from your beloved plants is a great option( read more below). Once the roots grow, they can be potted into a small pot until spring.
Growing Geraniums Indoors
Speaking of growing indoors, geraniums are quite adaptable houseplants. Just find them a sunny windowsill, water when the top inch of soil feels dry, and watch them thrive. They'll reward you with vibrant blooms and lush greenery.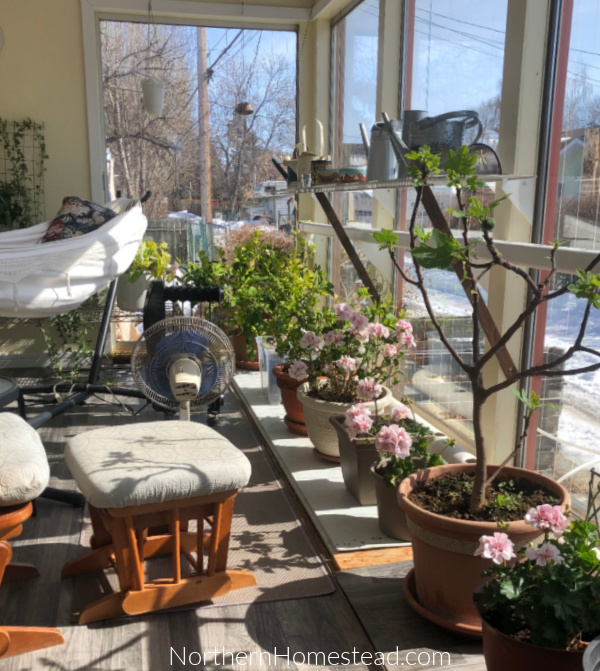 We love growing geraniums in our sun/growing room; it brightens up the room year-round. In fact, growing them indoors is our favorite way to enjoy geraniums.
Propagation: Make More Geraniums!
If you don't have enough space to bring the entire plant inside during winter, or if your plant has outgrown its current pot after being grown for several years, or if you simply want to grow more plants, then let's discuss propagation. It's easier than you might think. Take a cutting, which can be a stem that has no buds yet and is about 4-6 inches long. Alternatively, if your geraniums are heavy in bloom and all the stems have flowers, find a site shot (That's what I like to do).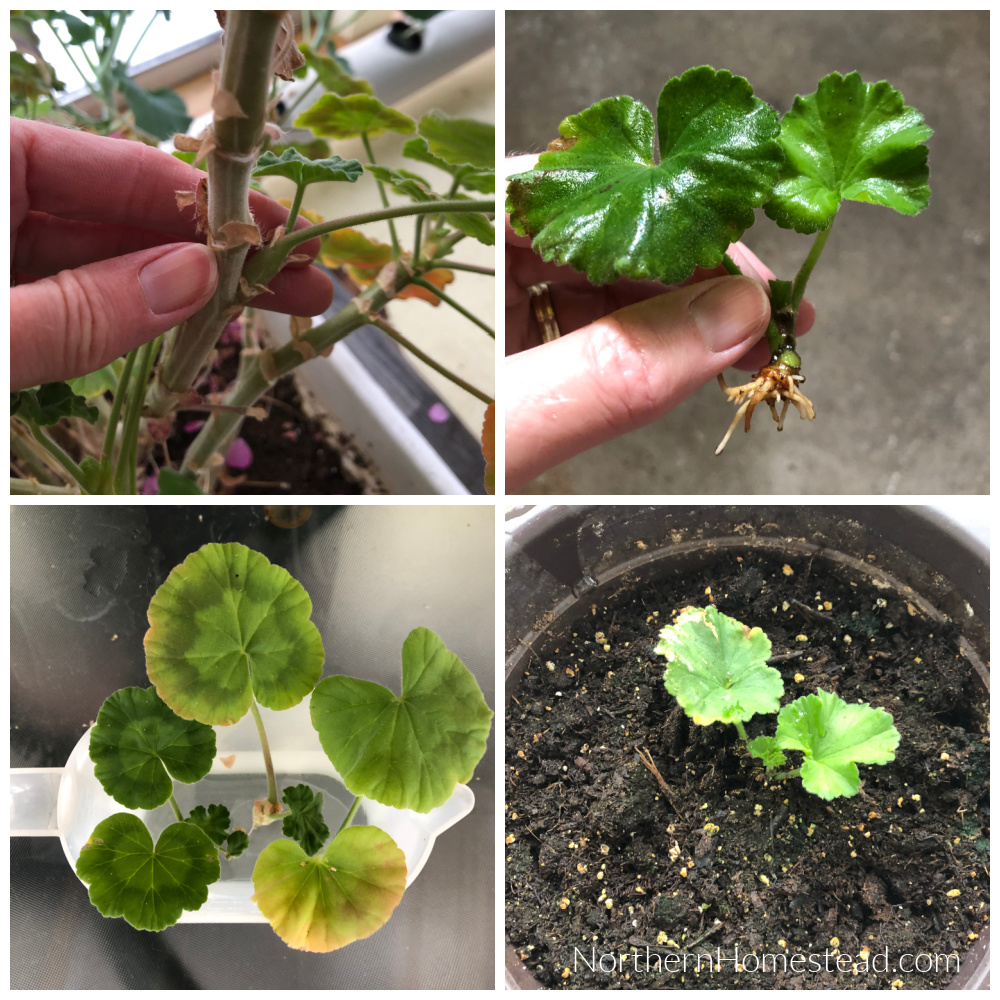 Remove the lower leaves from a cutting, a side shot is usually already small, and place them in a container of water in a bright but not summy location. Soon enough, roots will sprout. Plant the newly rooted cutting in potting soil. Congratulations, you've just cloned a geranium!
Geranium Care Tips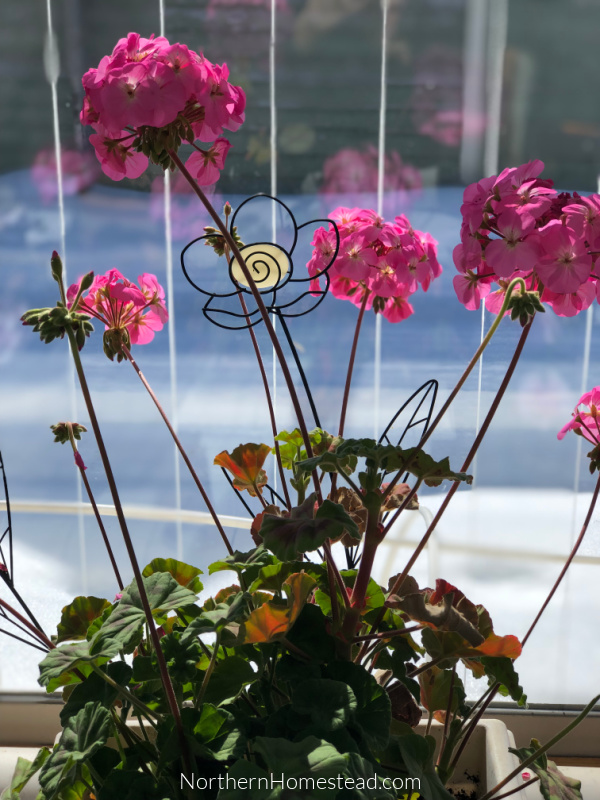 Now, here are some essential care tips to keep your geraniums happy:
Sunshine Love: Most geraniums thrive in full sun, except for the ivy geranium, which grows best in light shade.
Well-Drained Soil: Plant them in well-drained soil to prevent root rot. Geraniums like their feet dry.
Deadhead Regularly: Snip off faded flowers to encourage more blooms. It's like giving them a little haircut.
Water Wisely: Water when the soil is dry to the touch, but don't drown them. Geraniums like a bit of a dry spell between drinks.
Fertilize with Care: Feed them with a balanced fertilizer every 4-6 weeks during the growing season.
Uses of Geraniums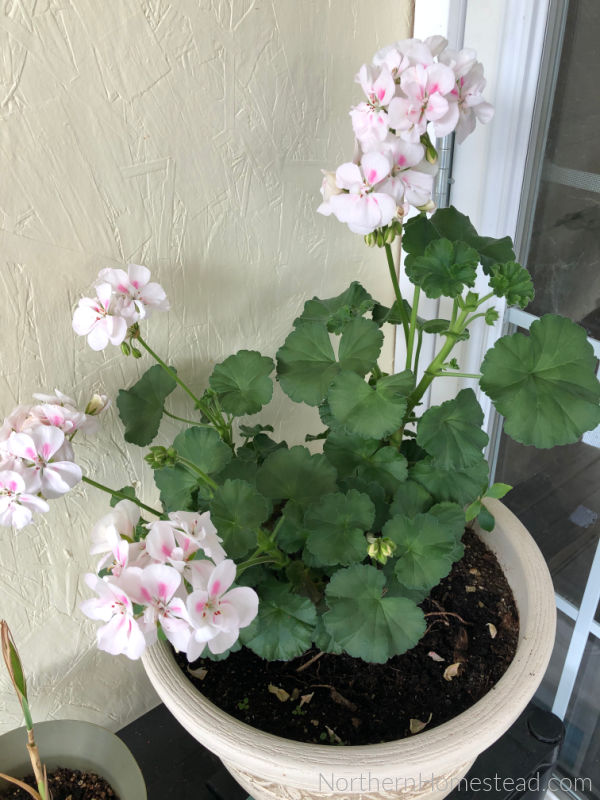 Now, you might be wondering, "What can I do with all these lovely geraniums?" Well, apart from brightening up your garden and home, geraniums have some practical uses too. Some folks claim their bug-repelling properties – just crush a leaf and rub it on your skin to keep bugs at bay. Plus, scented geraniums can add a lovely aroma to your home.
So there you have it, a simple guide to growing, caring for, and enjoying geraniums year-round. Whether you're nurturing them in your garden or bringing the outdoors inside, these colorful and versatile plants are sure to bring a smile to your face.
We invite you to subscribe to our newsletter and follow us on Instagram, Facebook, or Pinterest so you do not miss a thing.
More Indoor Gardening Posts You Might Enjoy: