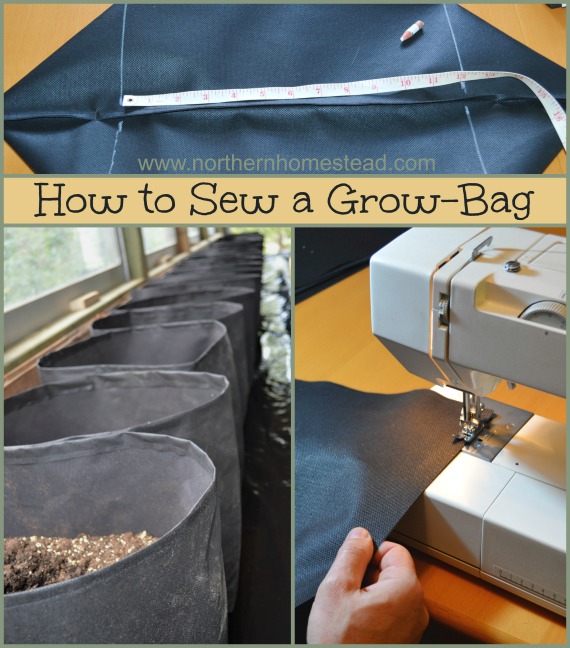 Container gardening is a great way to garden in small spaces, improve your existing soil, or garden where there is no soil at all. Grow bags are a great alternative to containers. They are easy to make, inexpensive, and, unlike containers, grow bags are made of breathable fabric which means superior drainage and aeration.
You can buy ready-made Grow Bags
or make your own. Since it is so simple, and we wanted lots of them, we went for the DIY version. See how you can sew your own grow bags out of weed control fabric, much better use for this fabric than actual weed control.
Material needed to sew a grow bag
Weed-Shield Premium Landscape Fabric. Go for good quality, the thicker the better.
Nylon Sewing Thread. We used upholstery extra strong thread. Experts suggest polyester thread is better. Do your research on what your machine can handle.
To cut the grow bags
You can make grow bags any size you want, depending on what you will be growing in them. A square foot is a good size. To make a square foot grow bag you will need 4 feet (1.22 m) plus an inch for the seam. For the height, we just divided the fabric in half and it worked great.
To sew the grow bag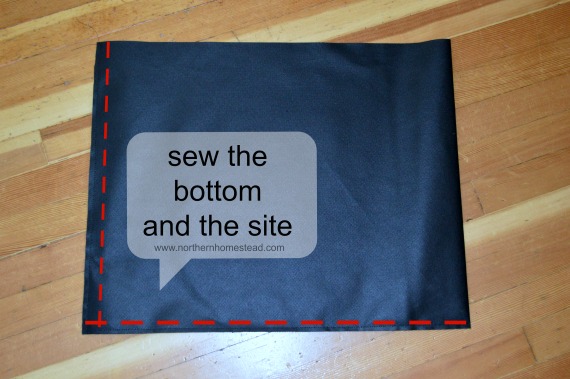 1. Fold the material and sew the bottom and the side, making a bag.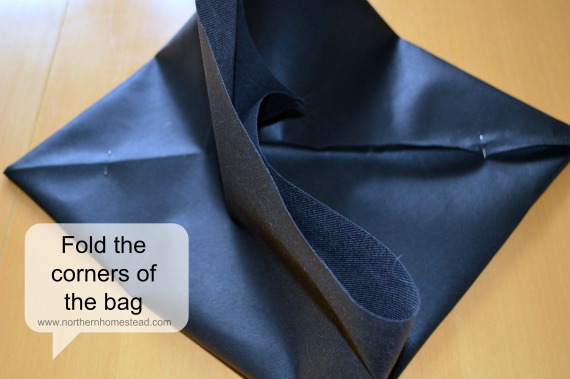 2. Fold the corners of the bag and secure them.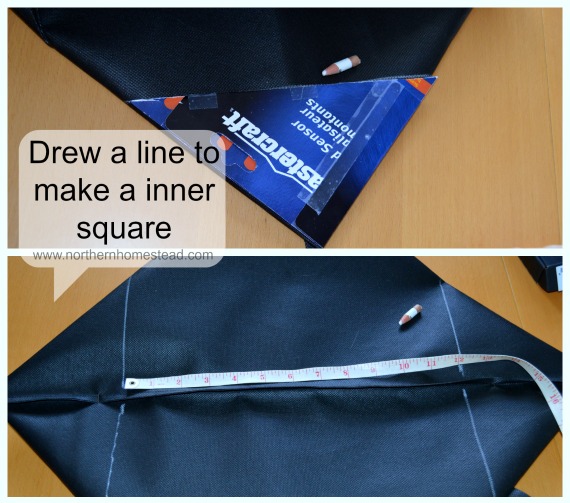 3. Draw two lines to make an inner square, you can make yourself a template to do this. If your bag is a square foot you will have to go 6 inches (ca. 15 cm) from each corner and have 12 inches (ca. 30 cm) in the middle.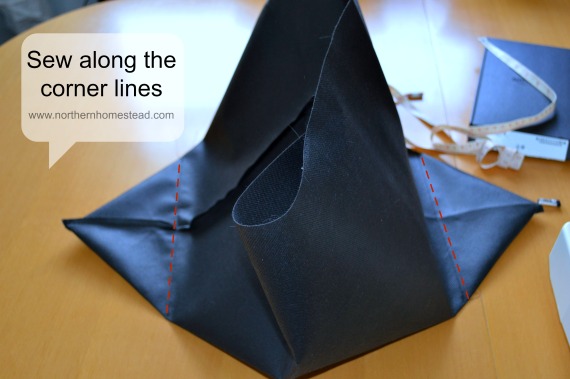 4. Sew along the corner lines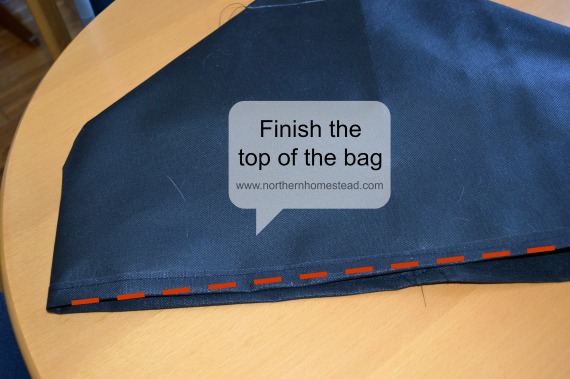 5. Finish the top of the bag by folding it over once or twice, as you prefer.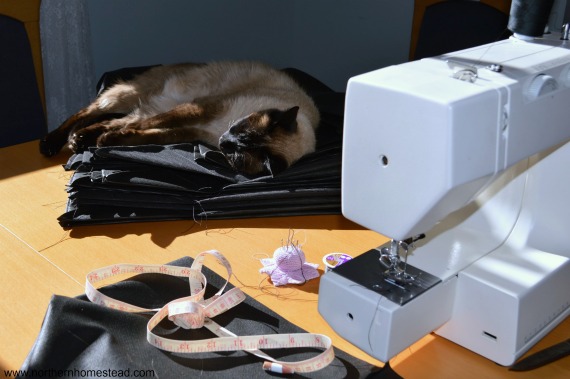 6. Take a break, all the sewing can make one tired 😉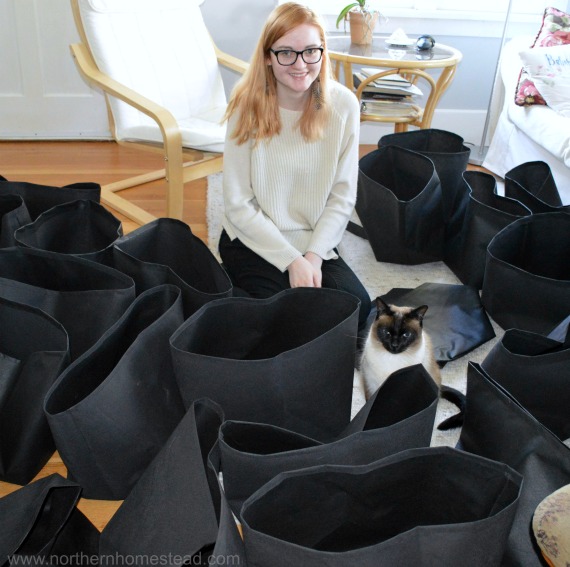 7. Turn the bags right sides out. We got some help from two amazing helpers :).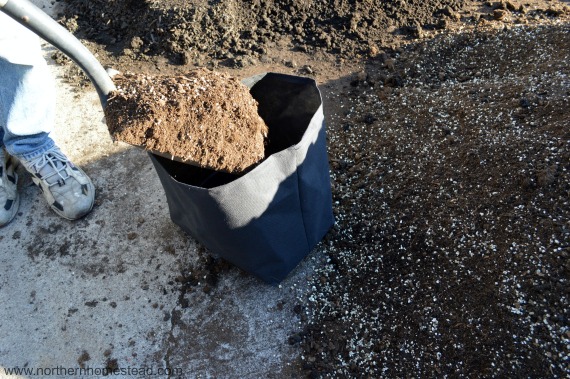 8. Fill the grow bags with Mel's Mix from the All New Square Foot Gardening
book. Or with any soil you like.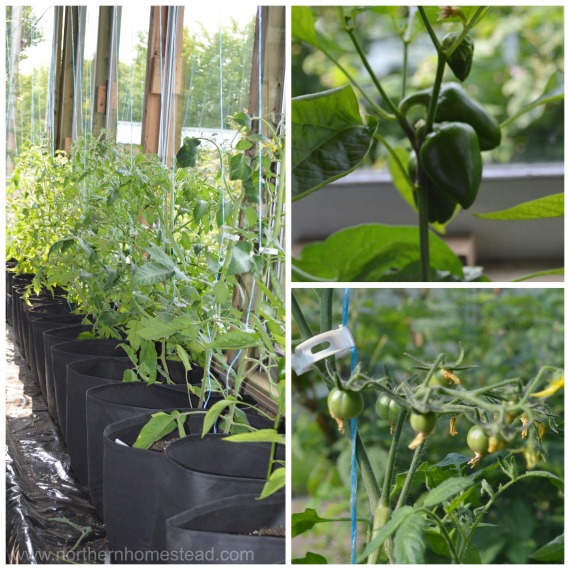 9. Grow a container garden. Container gardens are also great for Growing Food Without Owning a Speck of Land. Read also How to grow in grow bags.
Not a sewer? Order your Grow Bags ready-made for you.
We invite you to subscribe to Northern Homestead and follow us on Instagram, Facebook, or Pinterest for the latest updates.
More Gardening Posts You Might Enjoy: