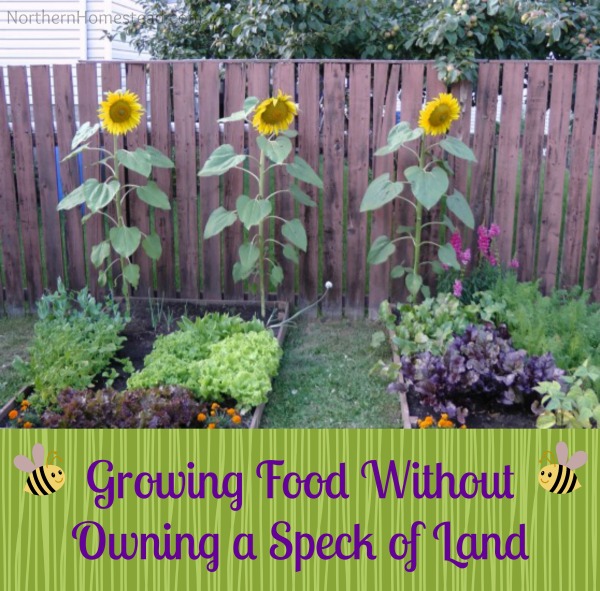 This is the very first time in our 20+ marriage years that we own some land. Not much, just about 1/8 of an acre. We're so looking forward to Spring to get the garden started and grow some yummy food. However, as you know, this is not our first year of growing food. We have been growing food without owning a speck of land, and lots of food. So how did we do it? And what advice would we give to someone who does not own any land?
Start growing food right where you are
Grow food in your kitchen
Start growing food right in your kitchen. For that, you do not need indoor or outdoor space. Sprouts
are great for growing right in your kitchen. We share in detail how to grow sprouts at home. It can be done in a sprouter, jar, bag, etc.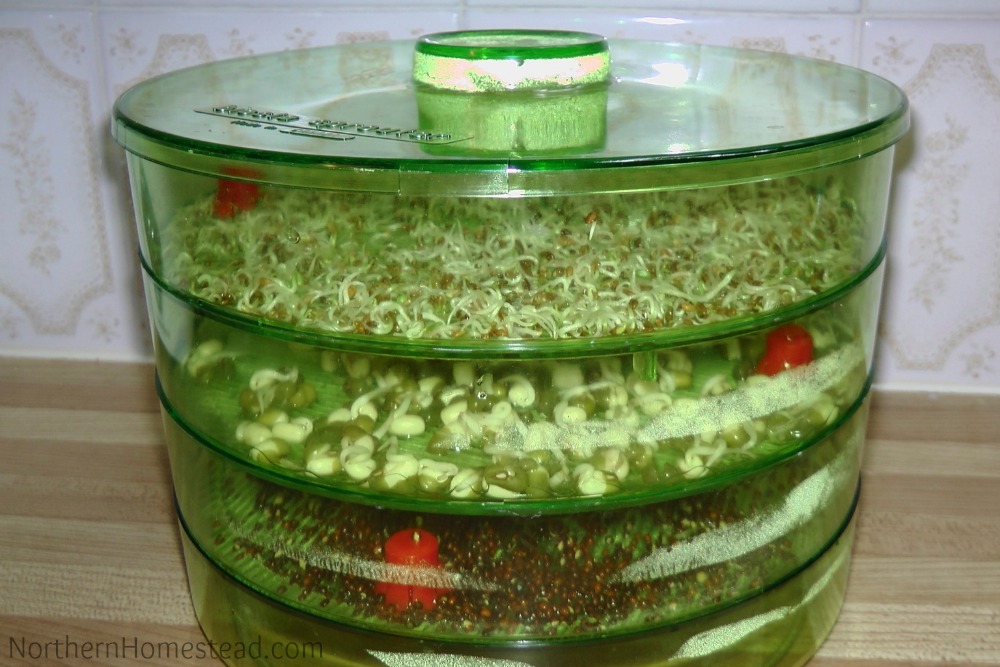 Grow microgreens and baby salad greens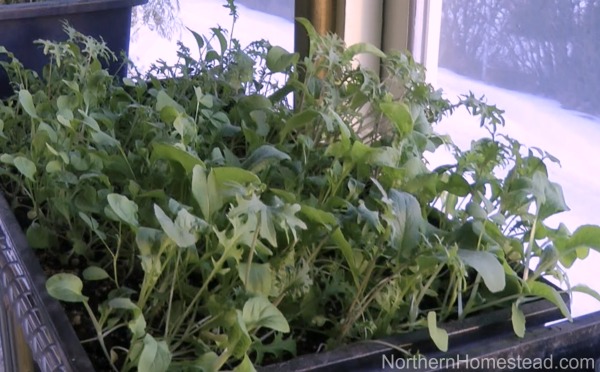 Microgreens and baby salad greens can also be easily grown indoors on a window sill, or balcony. Again we share a step by step how-to here. The great thing about microgreens and baby salad greens is that given a sunny window they are easy to grow not just without land, but also year-round in any weather.
Grow food in containers
Container gardening is a great way to start growing food right where you are. Start some container gardening on the balcony, deck or even driveway. Not just flowers look good in containers, vegetables, greens, herbs, and strawberries make great ornamental and edible containers, too.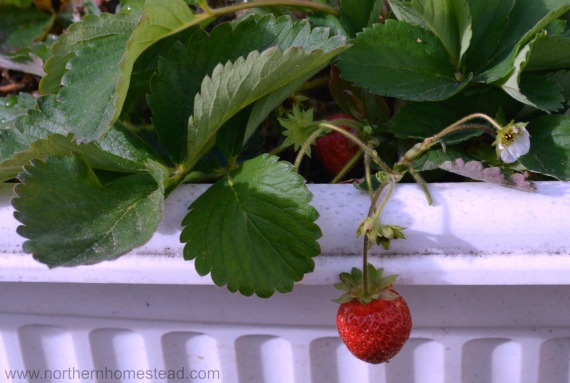 Grow Bags
are a great choice for container gardening because they are made of breathable fabric which means superior drainage and aeration. It is easy to make your own grow bags.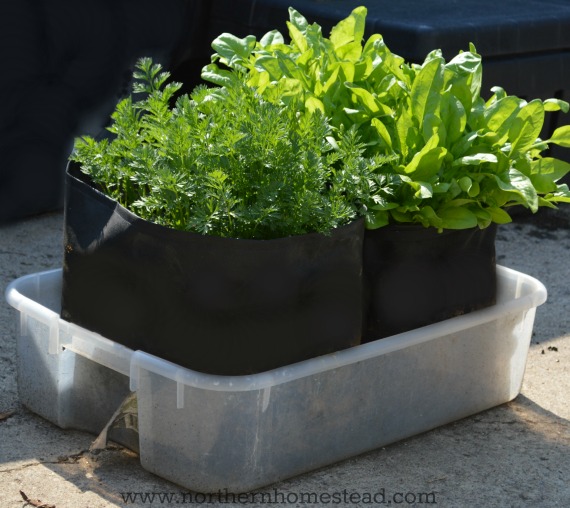 Grow food hydroponically
Or grow hydroponics – in water instead of soil. The Kratky hydroponic method is a great start. Herbs, salad greens, and even tomatoes can all be grown this way indoors as well as outdoors.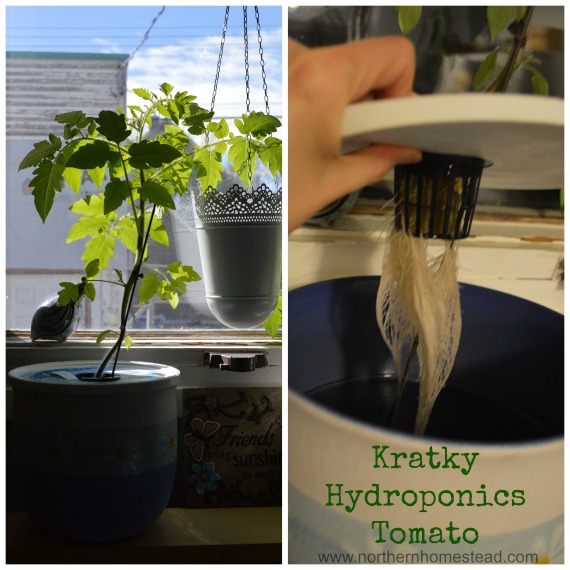 The Tower Garden or similar growing system makes it possible to grow food without land, simply because it doesn't need any soil. With the vertical Tower Garden, you can grow up to 28 plants in less than six square feet of land! That's container gardening +plus.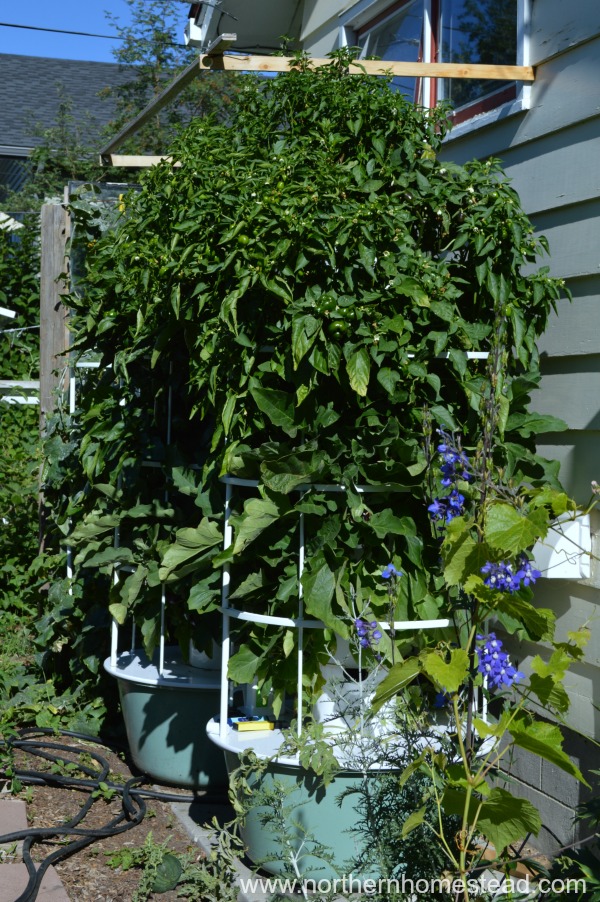 Grow food in flower beds
If you have a bit of a yard, use the little space you have. Flowerbeds make great vegetable gardens. This is our garden in a rented property. The little greenhouse was easy to get and just as easy to resell once we moved out.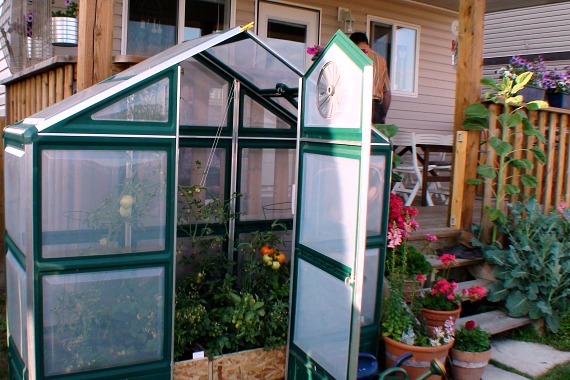 We also created a nice flowerbed, not just for flowers. Raised beds are also easy to assemble and disassemble if so desired by your landlord. All New Square Foot Gardening
book offers lots of ideas for non-conventional gardens in very small and unusual places.
This is another one of our gardens on a rented property. We built a GeoDome greenhouse – a structure without foundation – and grew lots and lots of tomatoes.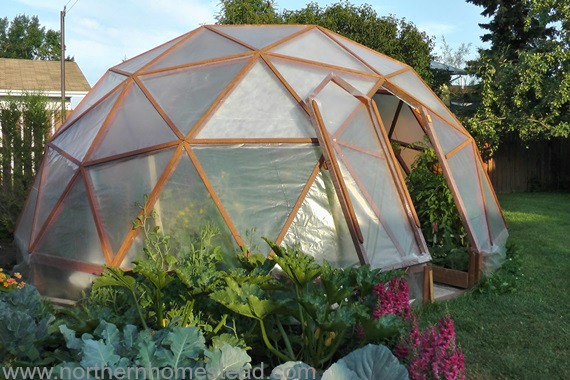 The place where the Greenhouse is located was originally a flowerbed and is again just a flowerbed now. Sure, you need permission to do big things like this, but asking the landlord is totally worth it.
Grow food at a friend's garden
We have been growing a garden at a friend's farm for many years, and we're very thankful for the opportunity. One year we actually had two gardens in the country. Winter is a good time to start looking for one. It could be some friends, or friends of friends, who have a big garden plot and are willing to share.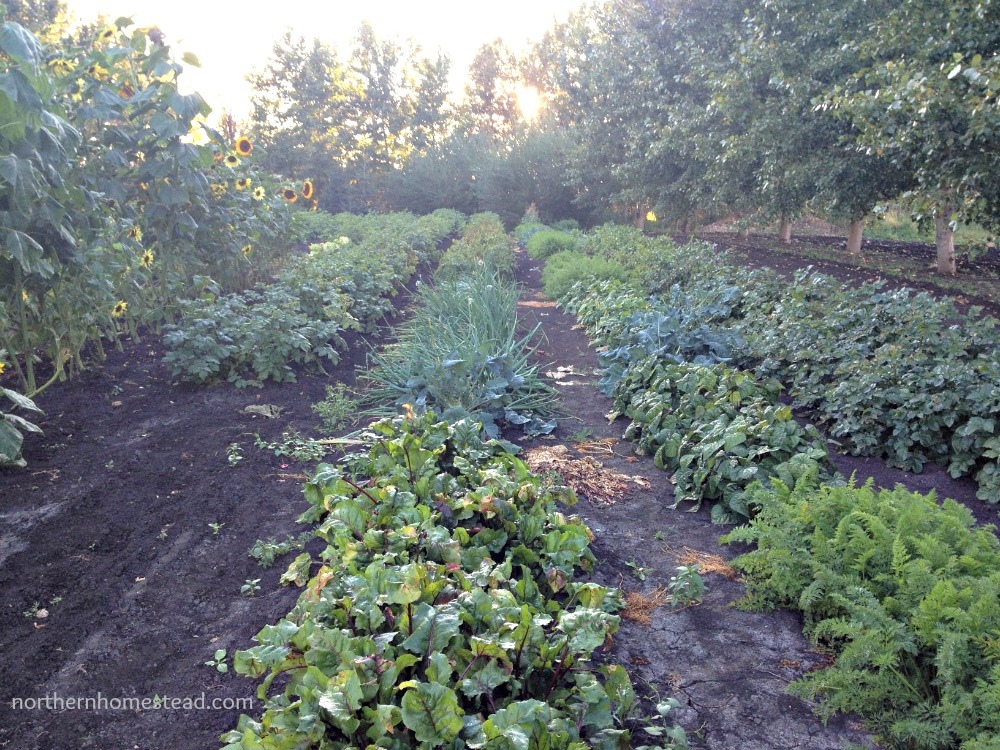 It also could be some neighbors in town who have great garden plots that are not used anymore. Ask around and you might be amazed by what you will find. Sure, you have to commit to caring for the garden the way the owner of the land wants it, but in our experience, this is not hard to do. Also, some owners appreciate a little payment, others are just happy if someone uses the land.
Grow food in a community garden
Last but not least you can always look for a community garden. Community gardens are very common in some towns and are great for growing food. Again, winter is the time to call your town to get a plot. Community gardens are also great for beginners, the garden community might be helpful in getting some tips and ideas about gardening in your area.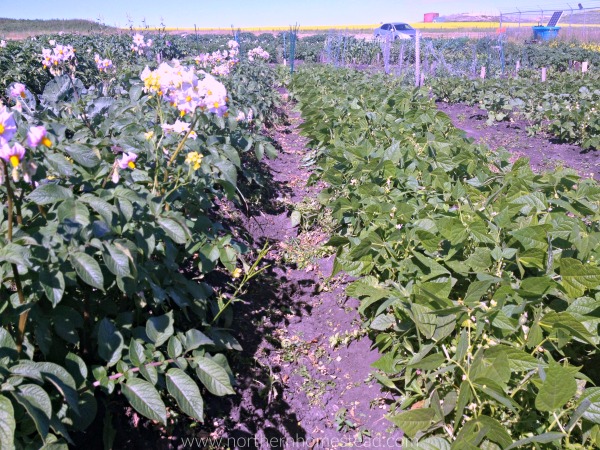 As you see, growing food without owning any land is doable, and it's fun. And even with some land now, we are still looking for more places to grow and are making connections now, so come spring we are ready to start.
I hope this encourages you, with or without land, to start growing some of your own food. Start small, and grow as your garden grows. No one can be a pro gardener without practicing. If you wait till one day you have the perfect own garden plot, you might be overwhelmed, and it might never happen. So start today!
We invite you to subscribe to Northern Homestead and follow us on Instagram, Facebook, or Pinterest for the latest updates.

More Gardening Posts You Might Enjoy: