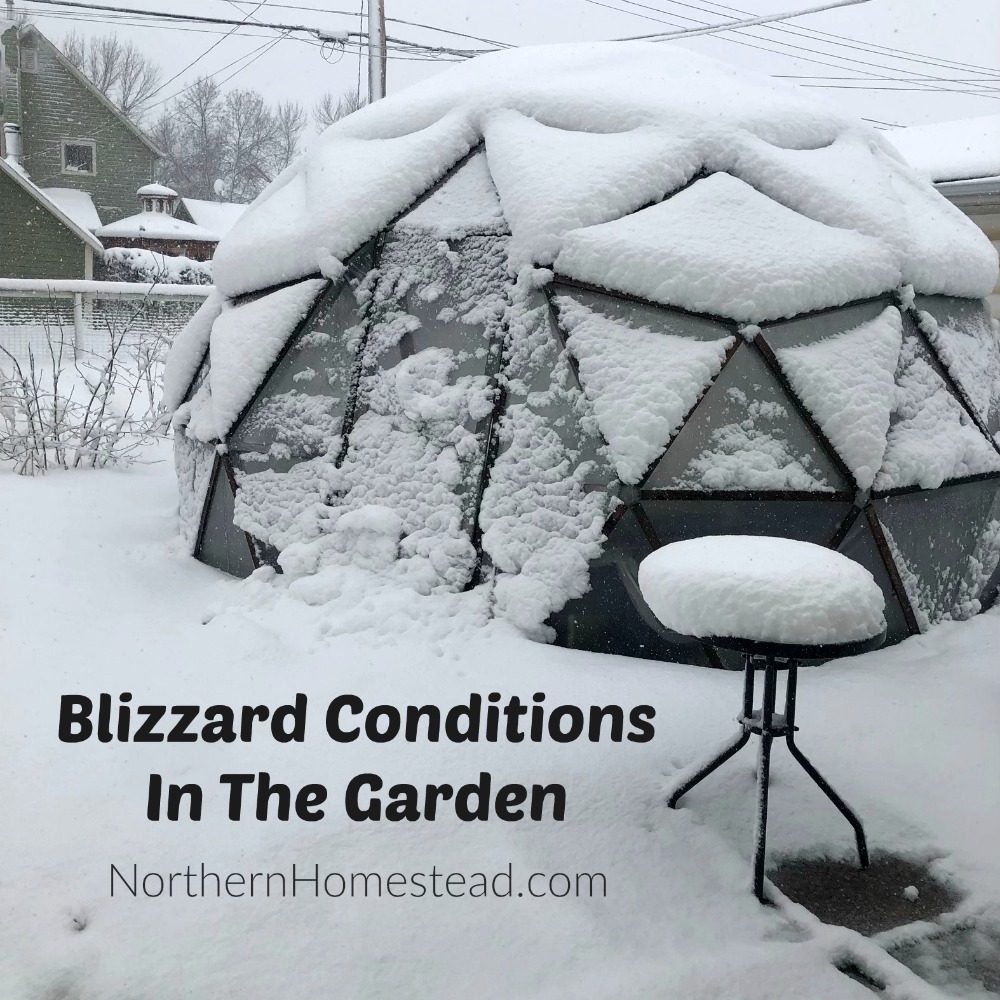 Living in Alberta Canada, blizzard conditions in the garden are a common threat. We have experienced it in spring as well as in fall. There is the possibility of snow in every month of the year.
Our first spring here in 2008 we had beautiful weather in mid of April . We were excited to finally see the snow melted and worked in the garden bare feet, preparing our first garden bed. The very next weekend there was a blizzard and the temperature dropped to -20C (-5F) with lots of blowing snow in late April! Since then we have learned a lot about blizzard conditions in the garden.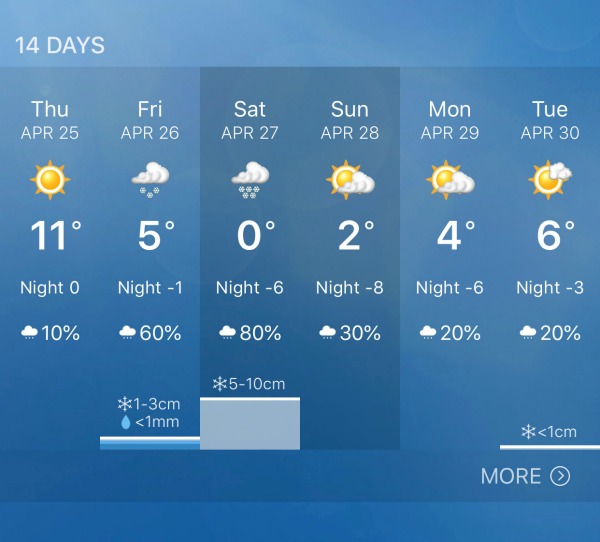 Our last blizzard was not as bad as the one back in 2008. The temperature only dropped to -8C (17F). However, since so many perennials were already up and growing, it still was very cold.
Nevertheless, we plant early and encourage others not to follow the general rule to plant after all danger of frost is gone.
In this video, we walk through the garden a few days after the snow. After the snow, is usually before the snow here in Alberta. In fact, we woke up to a snowy garden this morning, but this is just a bit of snow and not a blizzard situation.
How to protect plants from frost and snow
There is no way we can protect the whole garden from the weather, but we can do it partly.
We plant and grow mostly hardy plants that do not mind a bit of frost. As you see in the video a lot of plants do survive nicely. Here are another blog post and video on how different plants survive frost.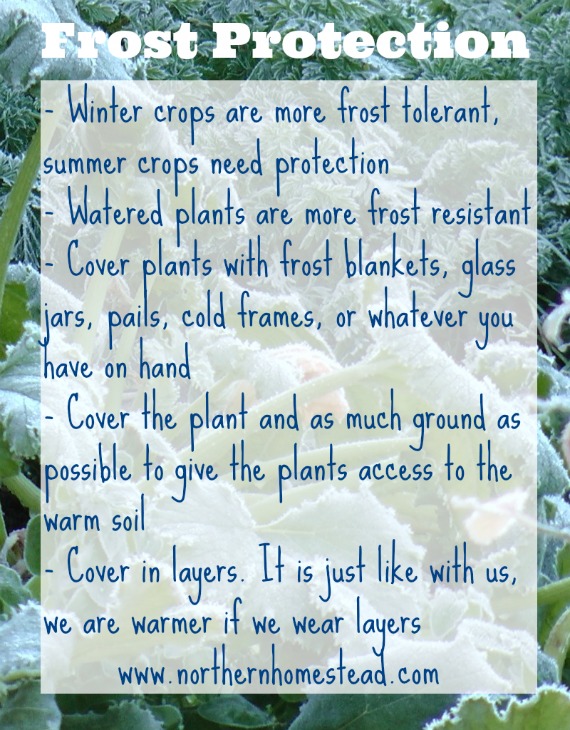 We also cover plants with a Floating Row Cover, buckets, jars or whatever is available to give protection. Read more on how to protect plants from frost here.
We grow overwintering spinach, and here is more info on that.
Inspiring books for winter gardening:
The Winter Harvest Handbook; Backyard Winter Gardening; Year-Round Vegetable Gardening.
We invite you to subscribe to Northern Homestead and follow us on Instagram, Facebook or Pinterest for the latest updates.
More Gardening Posts You Might Enjoy: