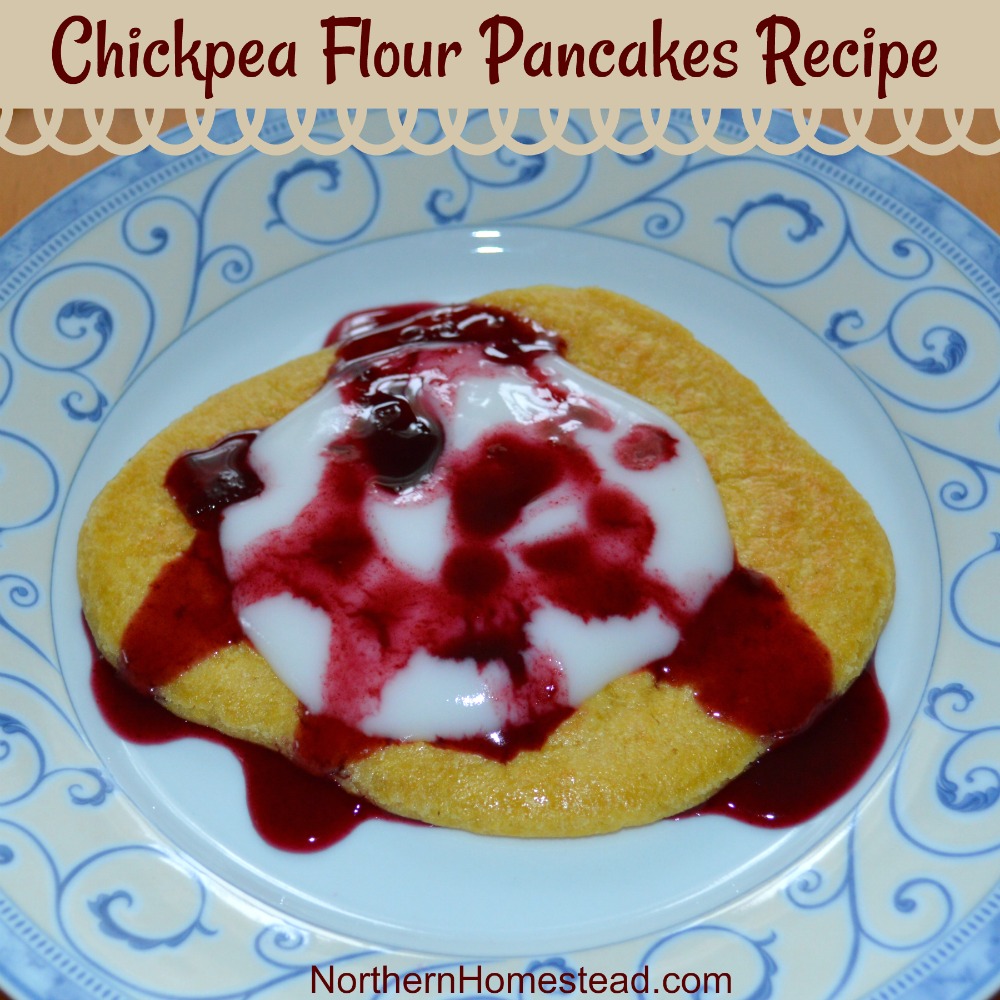 Chickpea Flour Pancakes recipe is the fastest, easiest, most filling and most versatile recipe you will come across. It is gluten free, nut free and dairy free. Vegan, whole-food plant-based, protein-rich and kids approved.
Other versions and names are Farinata, it is backed in a hot skillet in the oven. Since it is the Italien version, olive oil and Italian herbs are used. Socca, the France version has a smoky flavor from the hot broiling.
Chickpea Flour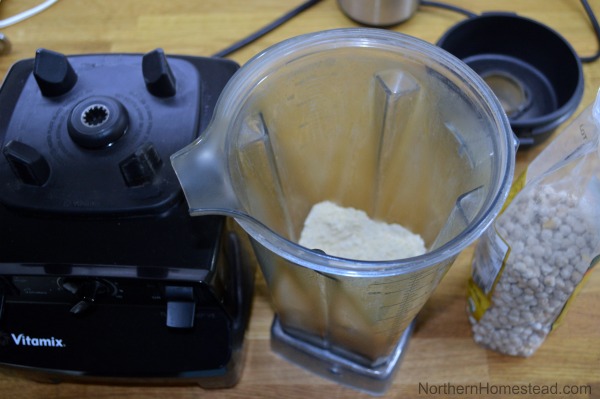 Chickpea or Garbanzo bean flour can be purchased, however, finding it in the store may not be as simple as looking for chickpea flour. Look also for gram, gram dhal, chana, garbanzo bean or besan flours. Asian and middle eastern markets would be good places to find it.
It is easy to make your own garbanzo beans flour in a high-speed blender straight from chickpeas. Add the dry chickpeas to the blender and blend/grind till fine. Work in batches if you are making a large quantity. There you have it – homemade chickpea flour. Use what you need and store the rest in a dry place for next time.
Roasted chickpea flour:
Heat the chickpeas in a skillet and toast until they color lightly, shaking the skillet to move the chickpeas about and prevent burned spots. Let cool and blend them as you would raw chickpeas. The roasted variety is said to be more flavourful, while the raw variety has a slightly bitter taste.
Other uses for chickpeas flour:
Use it as a thickener in soups, sauces, and curries. It thickens nicely without curdling.
It can be used in baking in dense cakes, biscuits, and quick unleavened bread.
Chickpea flour is also a great egg replacer much like chia seeds and flaxseed.
1 egg = ¼ cup chickpea flour + ¼ cup water.
When used for binding just add the flour without the water, or just as much water as needed. Also works well when used for coating.
Chickpea Flour Pancakes Recipe
Essentially the recipe has just two ingredients: equal parts of chickpea flour and water.
Use per person:
1/2 cup chickpeas flour
1/2 cup water
Spice it up to taste if desired
Mix the ingredients together and let sit for about 30 minutes and it is ready to be made into pancakes. The batter will be very thin at first, but it will thicken and be just right after resting time.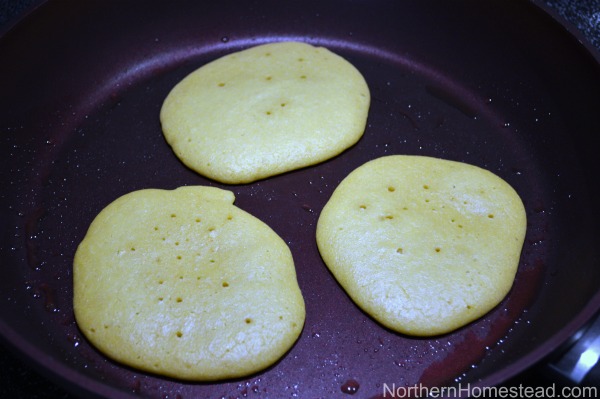 I find it easiest and super delicious just to make the chickpea flour pancakes in a nonstick pan just the same as any pancakes. Use a few drops of coconut oil, just so the pan is not dry.
I like to make them small so that I fit 3 pancakes in a big skillet. Cook over medium heat until golden brown on each side.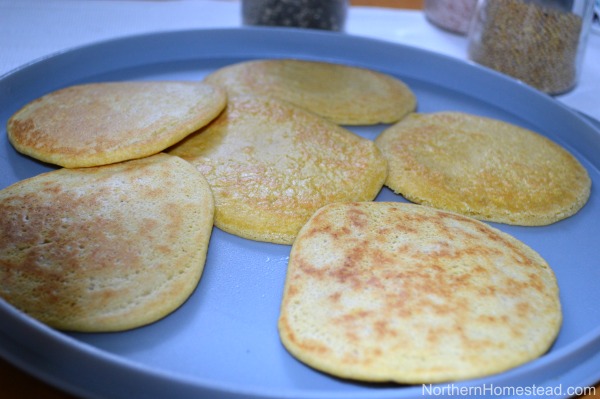 Serve the chickpea pancakes hot.
Ways to serve the chickpea flour pankakes
Since the chickpea flour pancakes is a traditional recipe almost anything goes with it. Add salt, herbs, spices and even veggies to your liking.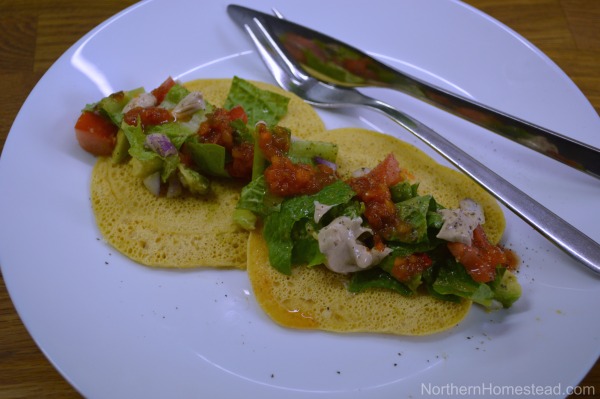 Top with fresh veggies (green leaves, avocado, tomato, red onion…), along with carrot pepper salsa and homemade cheese sauce.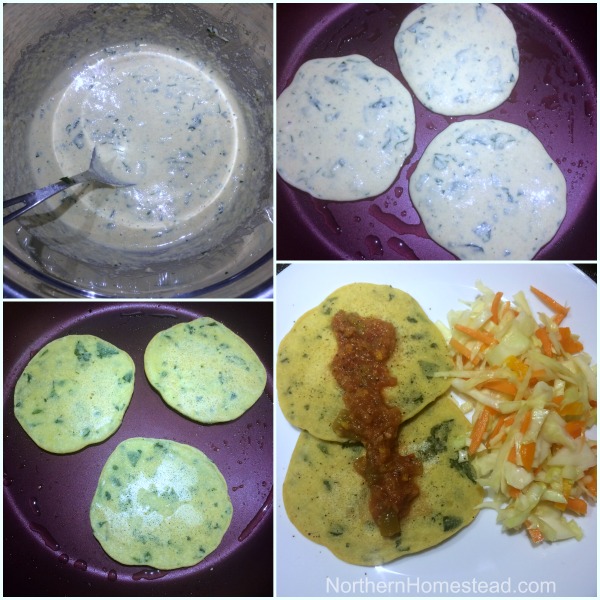 Here is a version with onions, spinach, and salt. We topped them with homemade salsa and had a side salad. I simple quick meal.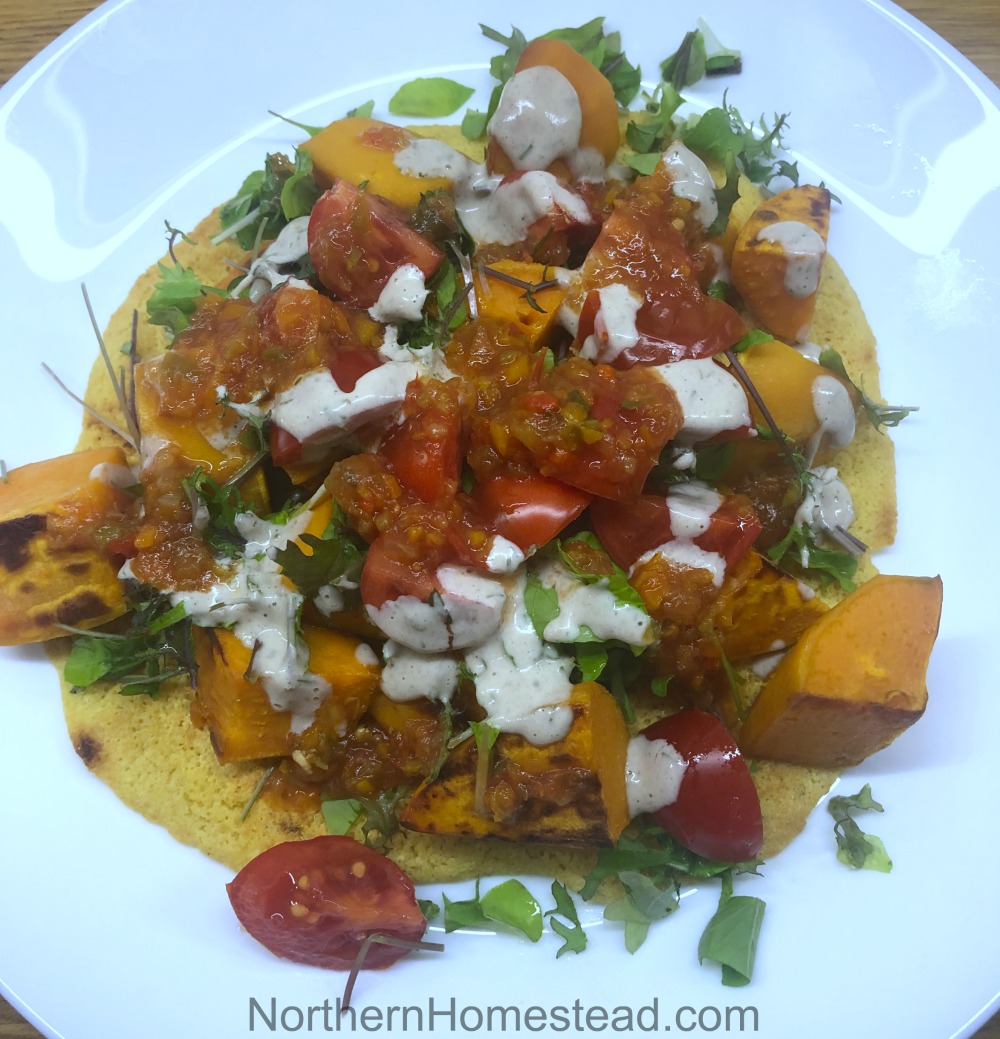 Here we made them bigger and topped with baked sweet potatoes, homegrown microgreens, herbs, and tomatoes, homemade salsa and nut sauce. Delicious meal!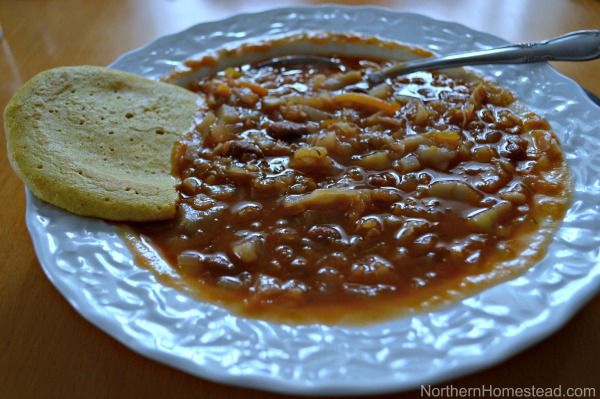 Chickpea flour pancakes also make a quick bread to go with your favorite soup. Add some garlic or herbs to the batter and it is delicious.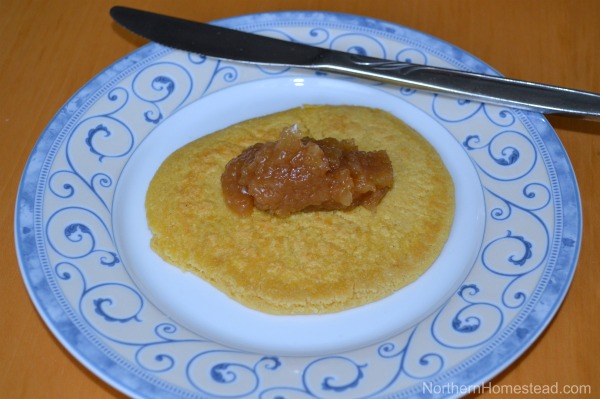 Topped with apple jam, butter or sauce the plain chickpea flour pancakes can be a dessert. Great after a light meal, to add some legumes in a way no one will even notice.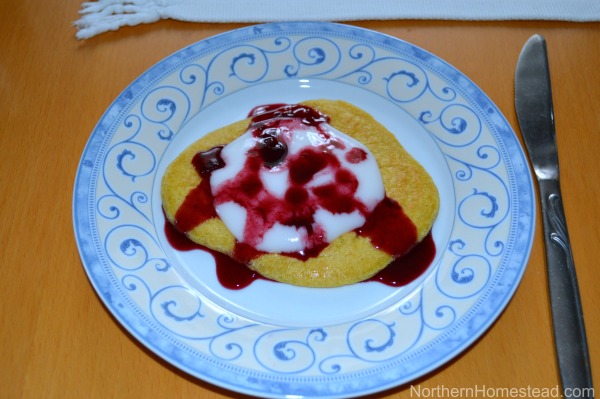 The chickpea flour pancakes recipe also makes an easy breakfast. Here topped with some cultured coconut yogurt and Saskatoon berry syrup. It's not just delicious but also will fill you up for hours.
There are many more ways to use this easy chickpea flour pancakes recipe. I am so happy I came across it and was sure that if you haven't made them yet, you will be happy to try.
Please share in a comment what is your favorite way to enjoy these pancakes.
We invite you to subscribe to Northern Homestead and follow us on Facebook, Instagram, or Pinterest for more great recipes.
More Recipes You Might Enjoy: