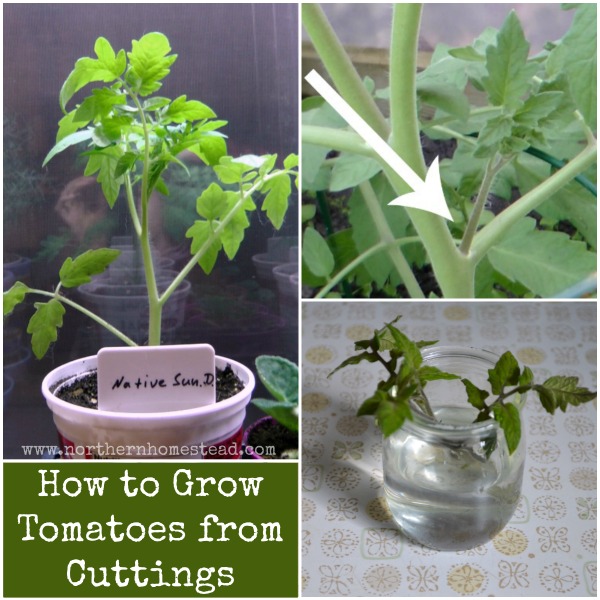 Usually you grow tomatoes from seeds, and I covered how to start tomatoes from seeds in this post. But did you know you can grow tomatoes from cuttings, too?
Well, you can and it is very easy.
This is especially helpful if you have trouble or no space to start plants from seed. Just get a seedling and multiply it.
Also, if there is a plant that you especially liked, you can take a cutting at the end of the season and keep it alive till next spring. Plant the seedling indoors, it might not produce fruit but it will survive till next spring. Now you can take more cuttings to grow more favourite tomato plants.
How to get a cutting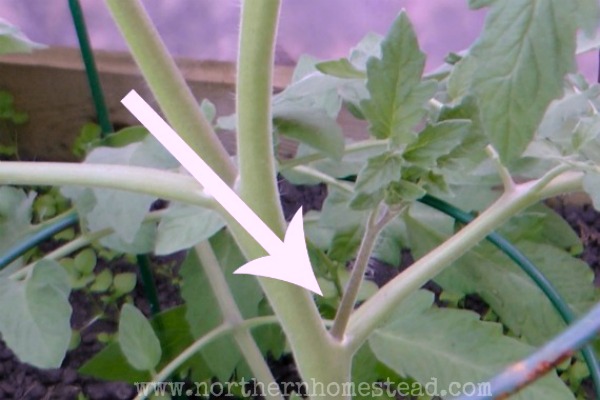 Tomato plants produce suckers, that look like little plants between a leaf and a stem. If you can find one of those, they are the best. But a leaf will do too. Cuttings should have at least two real leaves for nourishment. Just cut them off gently so as not to damage the plant, and there you have a cutting.
Also in spring, if you have a seedling that germinated more than one plant, they need to be pruned. The pruned seedling can also be a cutting.
Note, this is best done when the plants are still young and just developed their first pair of real leaves. Gently cut off the unwanted seedlings without disturbing the roots of the main seedling you want to keep. If your seedlings are growing not so close to each other, you can divide the tomato seedlings, there is no need for a cutting.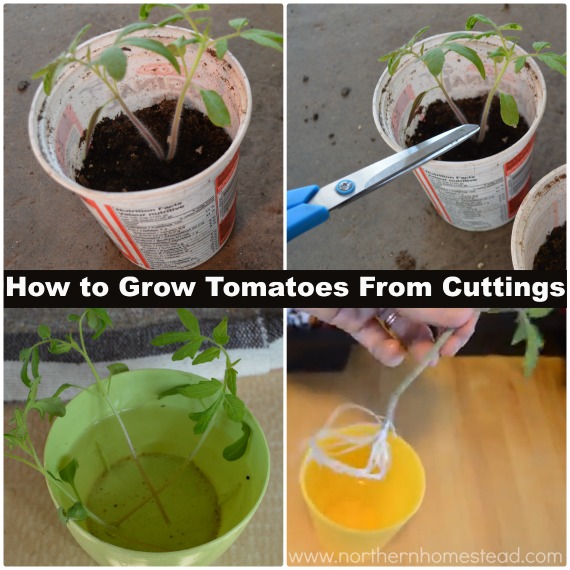 How to root a cutting
There is no science to this part. Just place the cutting in water, it will produce roots. Change the water as needed so that your seedling always has access to fresh water and does not dry out. Keep your cutting in a bright location, so that it is encouraged to grow.
When you see roots developed, plant the seedling in some soil and grow it into a new plant. Plant the new seedling deep, burying the stem all the way up to the leaves. It will grow into a healthy new plant.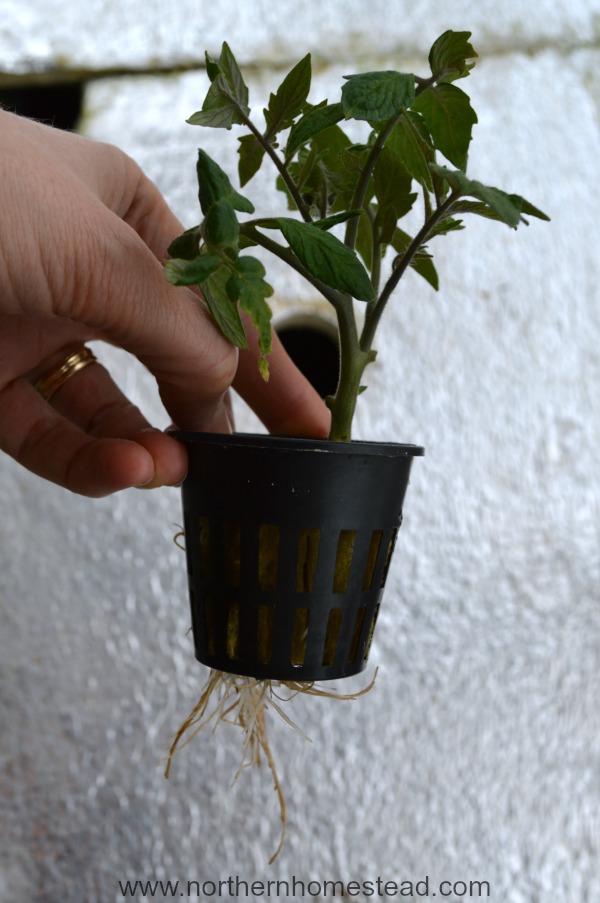 For hydroponics, after taking a cutting you can simply put it into the rock wool cube so the end is showing on the other side. Keep the cube moist and the cutting will grow roots.
Or you can place your cuttings as per usual in a glass of water, and when roots are established cut a rock wool cube in half and place the cutting with an established root system into it. Lay the other half on top and place it into the net pot.
Money saving tip: if you can't start your tomatoes from seeds, get one early plant and multiply it by as many as you want by taking cuttings.  Your greenhouse provider might be wondering why you are getting just two plants this year instead of the 10 last year ;).

We invite you to subscribe to Northern Homestead and follow us on Facebook or Pinterest for the latest updates.
More Planting Posts You Might Enjoy