Seedlings are great for short season gardeners. They help us to extend the growing season up front. Transplanting seedlings can be tricky though. Here is how to deal with multiple plants in one seedling.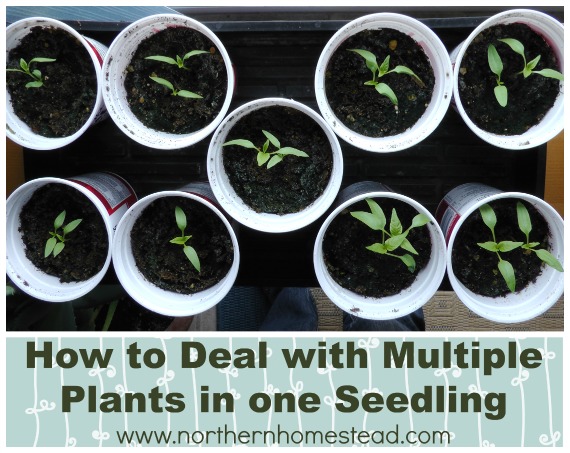 Do you start your own seedlings from seeds or do you prefer to get them from a greenhouse? I prefer to start our own seedlings and see the miracle of life develop. But we also buy seedlings from greenhouses here and there. With good seeds, I often get a 100% germination. Since I plant about 3 seeds per pot, to make sure I get at least one plant, I and up with 3 plants in one pot. The same is true for greenhouse seedlings. Often there is more than one plant in one seedling pot. Take a close look, what you think is one seedling might be multiple plants.
Do not assume that if a greenhouse sells multiple plants in one seedling together they should be planted together. There is a 'too close' for some plants. If you have done this, and your garden did not grow well, this might be the reason. If plants are too close they compete with each other, resulting in smaller, sickly plants.
Sometimes though, if you start your own seeds, there is an empty pot in between. Not to worry! Here are some ways how you can still use most of the little seedlings without planting all of them together. However, not all plants react to transplanting and dividing alike. Let's take a closer look.
Nightshade plants
Nightshade are plants like tomatoes, peppers, eggplants, potatoes, and ground cherries. These plants grow roots along the stem. That's why we can grow tomatoes from cuttings. The same is true for little seedlings. Note, this is best done when the plants are still young and just developed their first real leaves.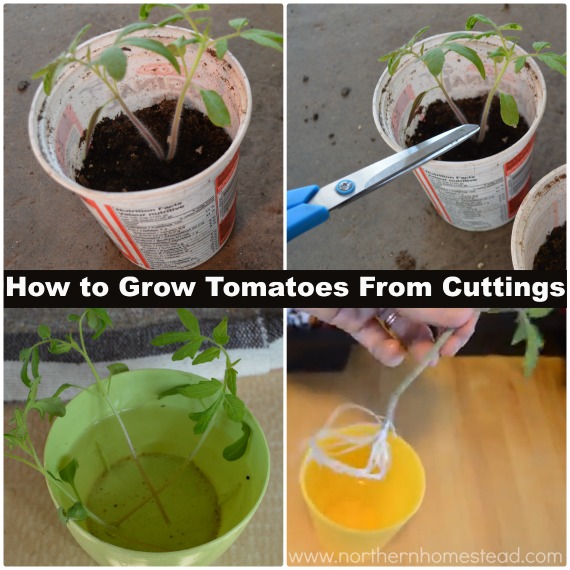 If you planted 3 seeds and two germinated and grow very close together, just gently cut off one of them without disturbing the roots of the main seedling you want to keep, put the cutting in water, and soon you will have a second seedling. I have successfully done this with tomatoes and peppers, but I'm sure other nightshade plants would do it too. Always worth a try.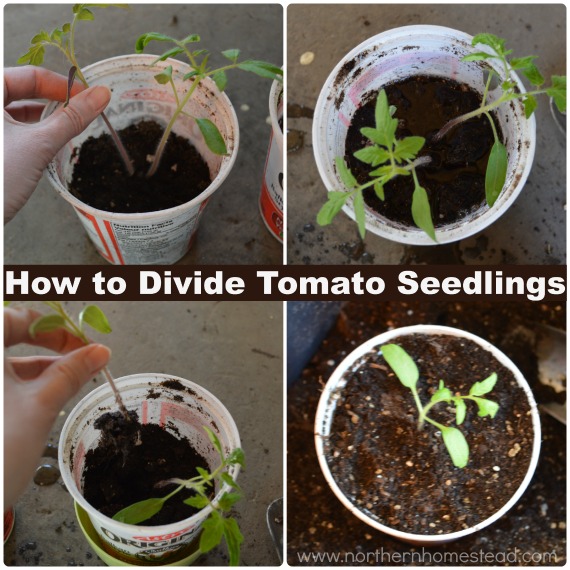 If the seedlings do not grow too close, water the plant really well (it should be muddy). Now you can gently pull the additional seedlings, again without disturbing the roots of the main seedling you want to keep and plant it right away, burying more of the stem.
Cucurbitaceae plants
Cucurbitaceae are plants like cucumber, watermelon, musk melon, summer squash, and winter squash. These plants are very sensitive, they do not like cold soil and do not tolerate any frost, they also dislike transplanting. You will hardly have any success multiplying these seedlings. If you get more than one in one pot, just cut them off without disturbing the main seedling. Be very gentle with the seedling and do not disturb the roots. I know, it is hard to cut off a healthy seedling, but planting them together will bring you less than one healthy seedling would.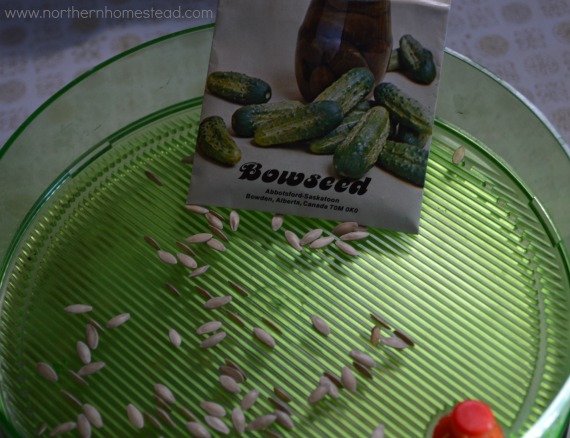 Many of the Cucurbitaceae plants are very fast growing. It might be better just to sprout a seed than to start a seedling. Sprouting speeds up the germination, transplanting a seedling slows the growth down. I put my Biosta Sprouter into good use. Last year I had much better results with my sprouted cucumber seeds than with my earlier started seedlings. Upfront it looked like the seedlings were way ahead, but soon the sprouted seeds grew into healthier plants.
Most other plants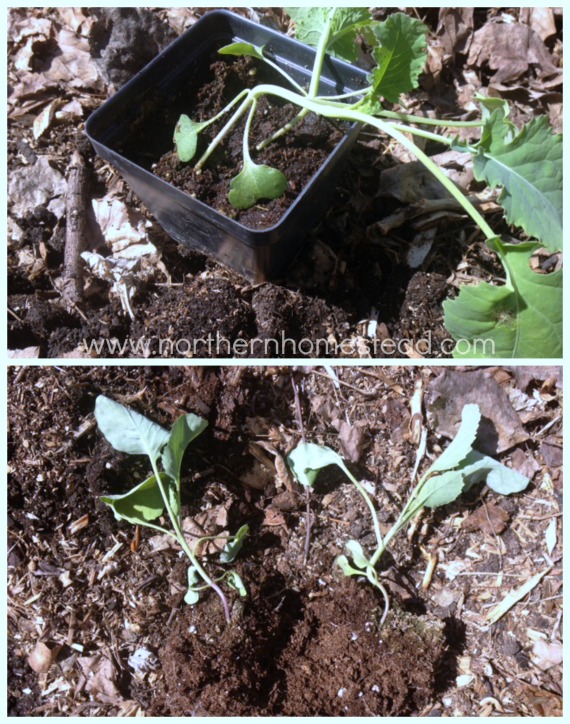 Now that we have dealt with the two extremes, nightshade plants, and cucurbitaceae plants, most other plants are somewhere in between. If I end up with multiple plants in one seedling I just gentle divide them and plant all of them (except if they are planted right in the same spot). Most seedlings do not mind it and grow into healthy plants. I often look for one seedling that has 3 plants and save some money by gently dividing them. I also save some seedling space by using the multiple plants that germinated.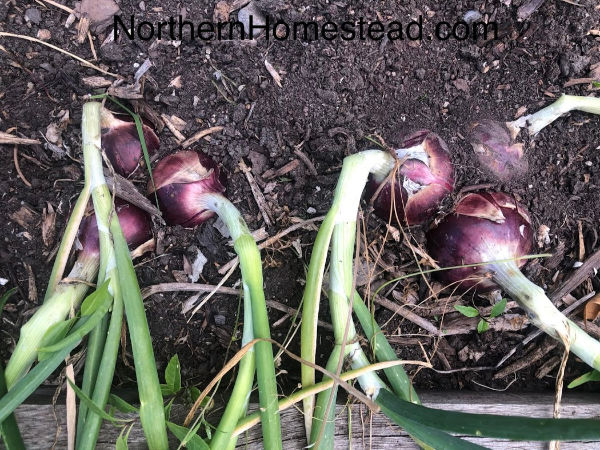 And finally, there are some plants like onions, beets, radishes that love growing together. These vegetables can be sown and grown in clumps. You need to give enough room for a cluster to grow, but otherwise, they seem to like the company.

We invite you to subscribe to Northern Homestead and follow us on Facebook or Pinterest for the latest updates.
More Planting Posts You Might Enjoy