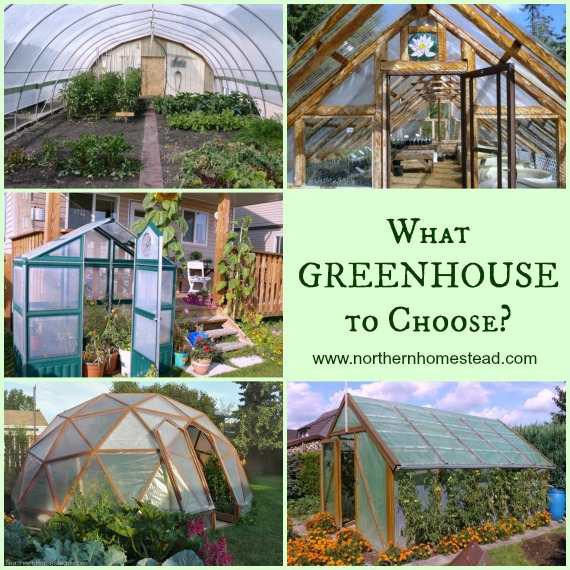 In our area we can hardly grow ripe tomatoes in the summer without a greenhouse. Peppers and cucumbers are difficult also. Sure, some summers are better than others, but a greenhouse is definitely a plus to have.
There are several greenhouses to choose from, depending on ones need and preference. Here is a comparison of some that we know and have some experiences with.
1. Store bought greenhouse kits
Aluminum or plastic frame greenhouses are available in different sizes and shapes in many different stores. We got our first one from Canadian Tire on an end of season special sale.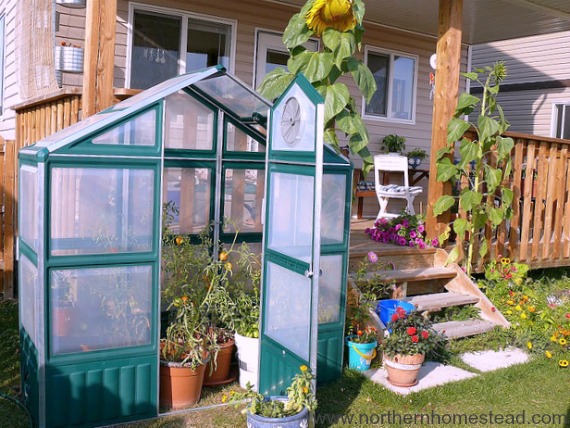 Pros:
It is usually very easy to assemble and you can start growing right away
Looks neat and there are different sizes to choose from depending on ones needs
Special sales are available
Resell easily (at least this is our experience)
Cons:
Stability might be a problem, it is wise to read reviews
Smaller sizes have a temperature control problem
Bigger ones are often very expensive (look for specials)
2. Hoop house
Hoop house greenhouse is probably the most known ones.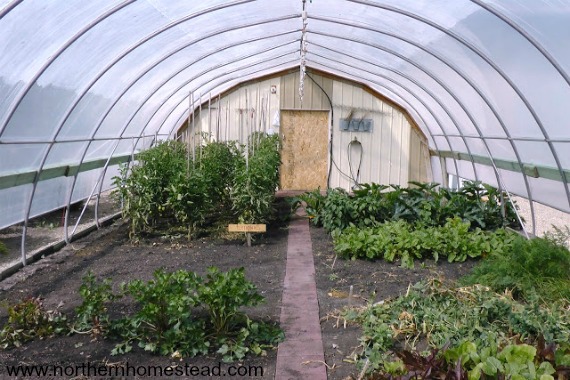 Pros
Easy and inexpensive to build
Can be built into small or really big sizes
It is quite simple to get good ventilation
Simple to arrange plants
Cons
Hoop houses tend not to withstand winter storms very well
Snow shoveling off of the hoop house is needed in the winter
3. Wooden frame greenhouse
This is usually a more permanent and stable building.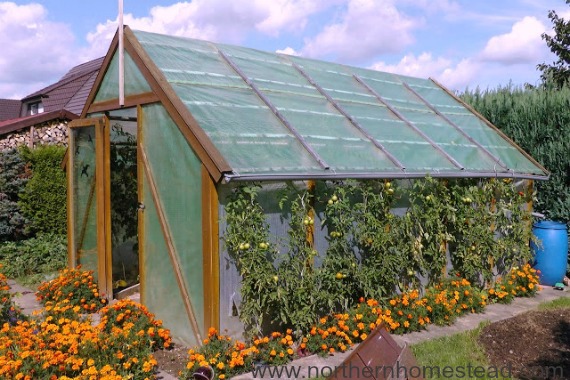 Pros
Stable and lasting structure
Can look very nice, depending on how well the job was done
Easy to organize plants
Cons
Can be expensive
Might need snow removal from the roof
4. GeoDome Greenhouse
I had not even heard of something like this before we started to look for a greenhouse. See also 'How to build a GeoDeme greenhouse' and Version 2.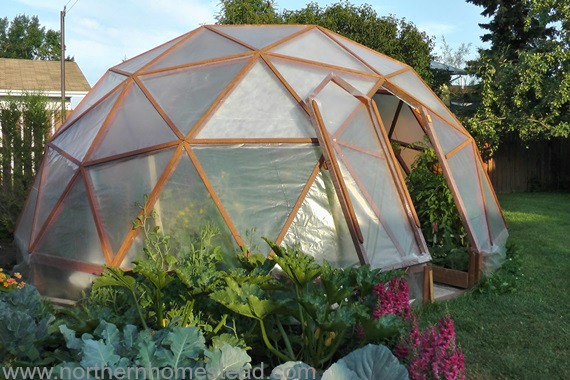 Pros
Very unique, lightweight structure
Stable in wind and snow
Optimal light absorption
Has the most growing ground space
A unique hang out place
A eye catcher
Cons
Needs lots of ventilation, since the temperature tends to get very hot (this can also be a pro, depending on the temperature outside)
It is a bit tricky to arrange the plants
6. Solar Greenhouse
A solar greenhouse is a greenhouse with an insulated back wall for winter protection, and an glassed front wall for light. The designs vary from a simple earth or straw insulation to a high tech greenhouse.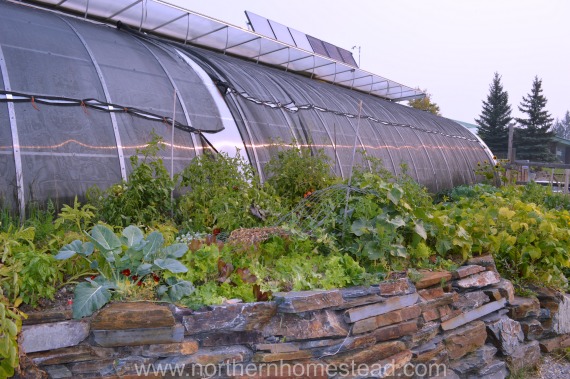 Pros
Has the best thermal performance
Is amassing for the off season and spring seedling starting
Offers great possibilities for combining growing food with other activities such as raising animals or just an hang out place.
Cons
Expensive to build
Has limited light in the summer, especially notable in northern hemisphere. Speaking from our experience with the Garage Greenhouse, it is great for growing in spring and fall, not so much for summer and winter.
7. Cold Frame Greenhouse
The cold frame for tomatoes was build out of recycled windows and patio doors for the walls, and a recycled door to get into it. So technically it is not a greenhouse, just a frame. But the results are phenomenal. Read more at: A cold frame for tomatoes.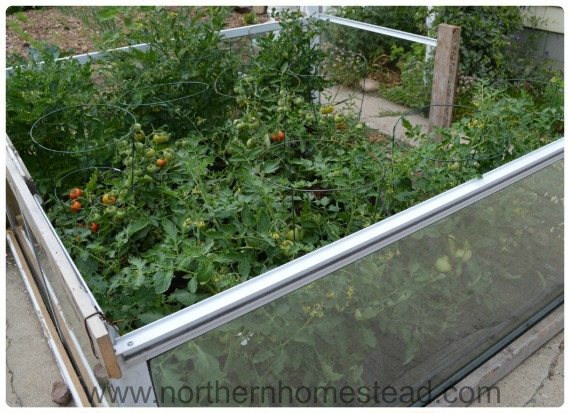 Pros
Easy and very inexpensive to build
The plants get direct sunshine
Overheating in the summer is not possible
Cons
In early spring and very cold nights it needs to be covered. We used Frost Blankets and/or plastic to cover the top.
For bigger areas you would need several frames to keep the effect of wind protection and heat enclosure.
It does not have the charm of a greenhouse
Other Greenhouses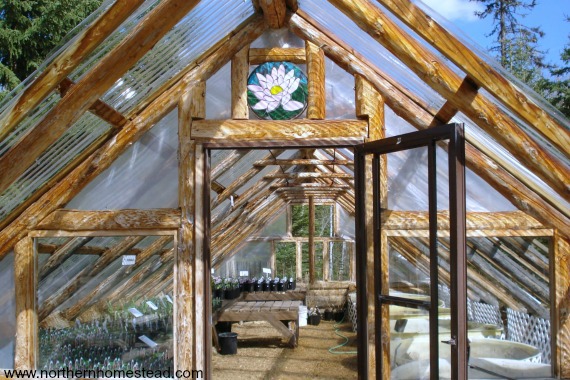 There are many other greenhouse structures. One of our summer hobbies is to go to different greenhouses and admire the ideas and possibilities: Portable Greenhouse
, lean-on greenhouses, movable greenhouses (Read more about it in The Winter Harvest Handbook
), Greenhouses Underground
, … .
Any greenhouse in a Northern garden is better than none, so get started this year if you do not have one yet, and keep on growing!
We invite you to subscribe to NorthernHomestead and follow us on Facebook or Pinterest for the latest update.