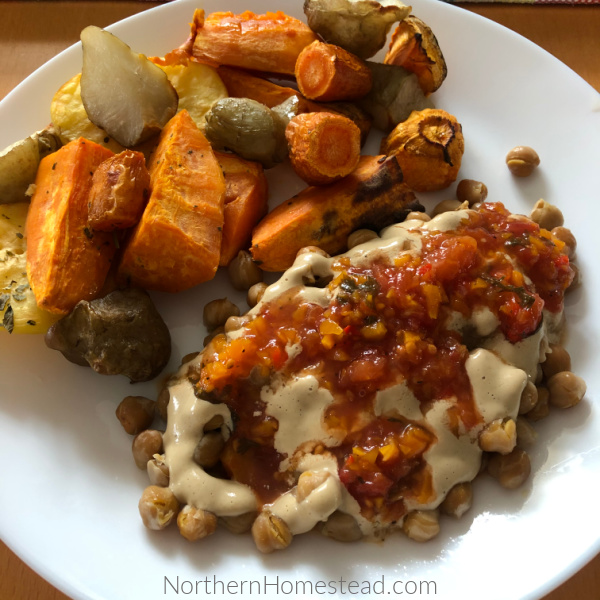 It has been five years since we embarked on our plant-based journey, initially motivated by health concerns. Doubts loomed over our ability to sustain this lifestyle as described here, but today, we can confidently say that plant-based eating has brought us simplicity, delicious meals, and numerous other benefits. In this article, we will delve into the surprising ease of plant-based food preparation, its cost-effectiveness, longevity, easy cleanup, and touch upon the ethical considerations that led us to this path.
The Simplicity of Plant-Based Meal Planning
As homesteaders and gardeners, we cherish the ability to consume what we grow and grow what we eat. While we are not fully self-sufficient and still rely on grocery stores and farmer's markets, we strive to incorporate homegrown produce into our meals.
Initially, meal planning was a challenge, but we eventually settled on a flexible approach of a no-plan meal plan for gardeners, allowing us to make use of our garden's bounty. Over time, our intuition has become our guide, making the process even simpler.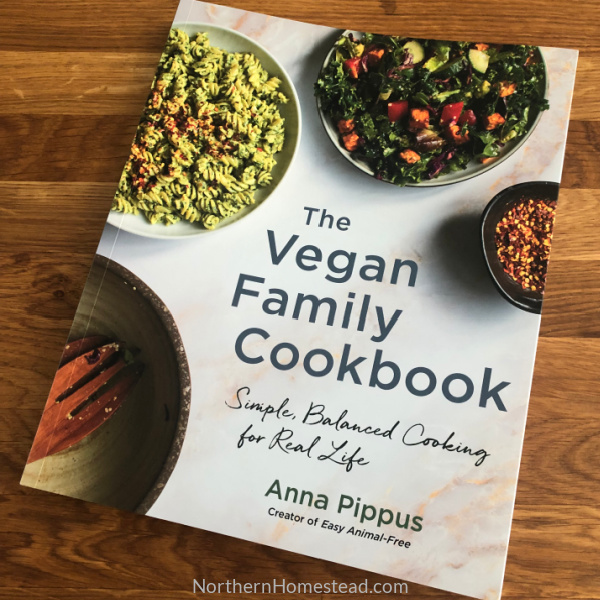 Additionally, we recommend the vegan family cookbook, which employs a similar meal planning approach suitable for any family, regardless of their dietary preferences.
Quick and Easy Plant-Based Preparation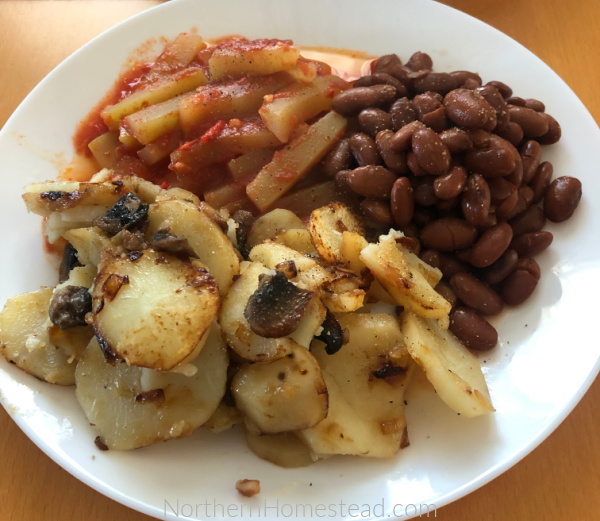 Plant-based cooking is not only quick but also convenient due to our well-stocked pantry. Dry beans play a significant role in our diet, as we pressure can them for easy and rapid meal preparation.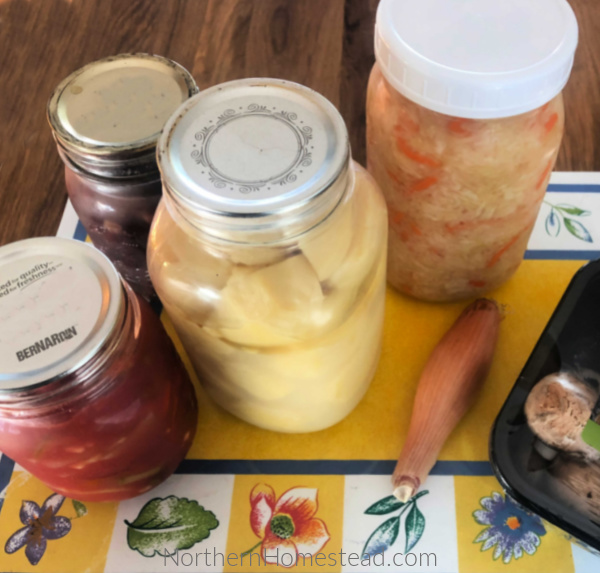 By canning fruits and vegetables from our garden, we ensure a steady supply of ingredients for our dishes to incorporate them into our meals.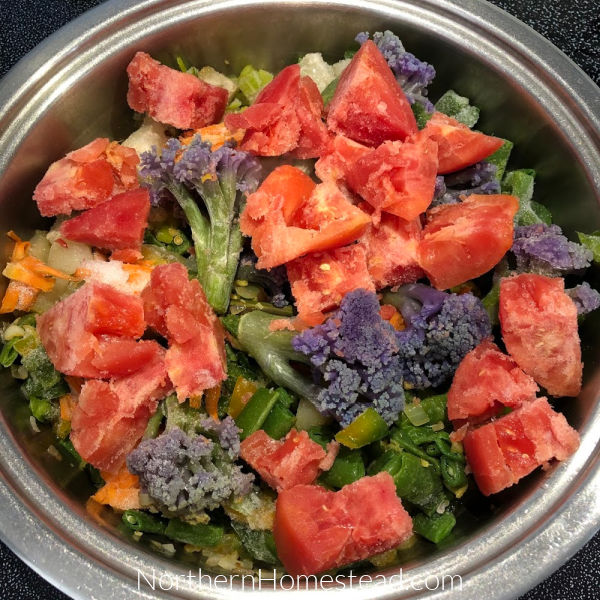 Moreover, our plant-based freezer is brimming with fruits and vegetables that can be readily assembled into delicious meals, like the enticing summer vegetable curry pictured above. This convenience allows us to save time and effortlessly create wholesome plant-based dishes.
Long Shelf Life of Plant Food
One remarkable aspect of plant food is its ability to withstand spoilage, particularly during the summer months and when we venture out to our country garden. We no longer worry about refrigerating our meals; a pot of split peas stew can be easily transported without the need for cooling.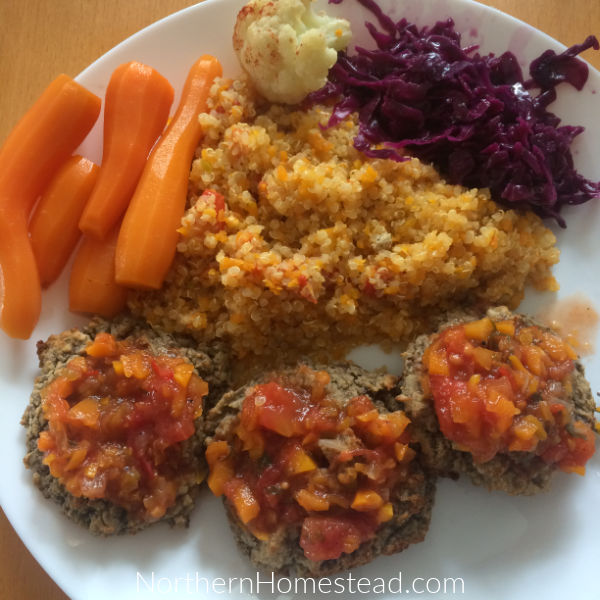 In the fridge, plant-based leftovers remain fresh for extended periods, enabling us to cook only a few times a week and enjoy leftovers for the rest of the days. With endless possibilities for combining plant leftovers, meals don't have to be monotonous.
Easy Cleanup with Plant Food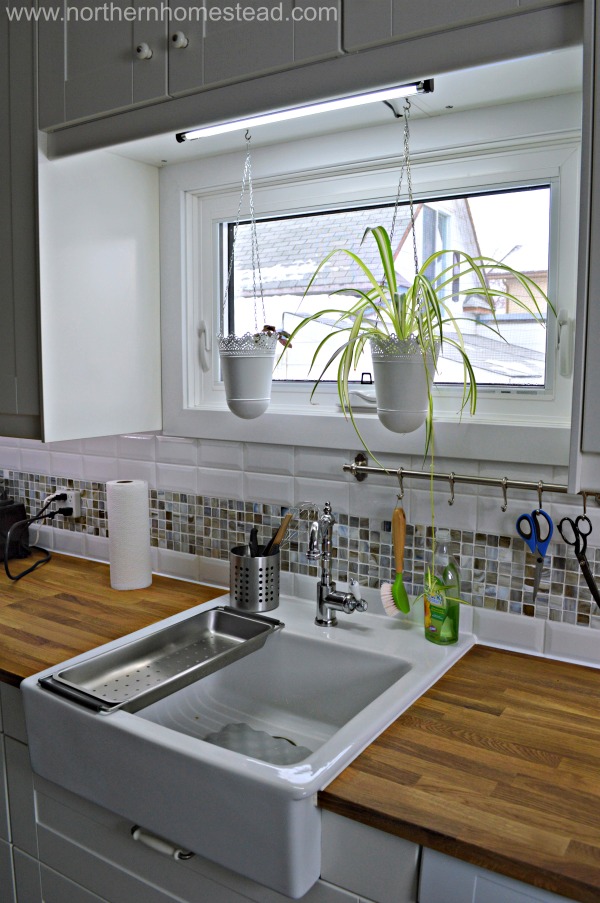 Cleaning up after preparing plant-based meals is a breeze, with little need for dishwashers or excessive scrubbing. Plant-based ingredients tend to be easy to wash, and cold water suffices for most tasks. Without grease to contend with or concerns about salmonella, the simplicity of plant-based cleanup is evident. Additionally, we've noticed a considerable reduction in clogged sink drains since embracing plant food in our kitchen.
Cost-Effectiveness of Plant-Based Eating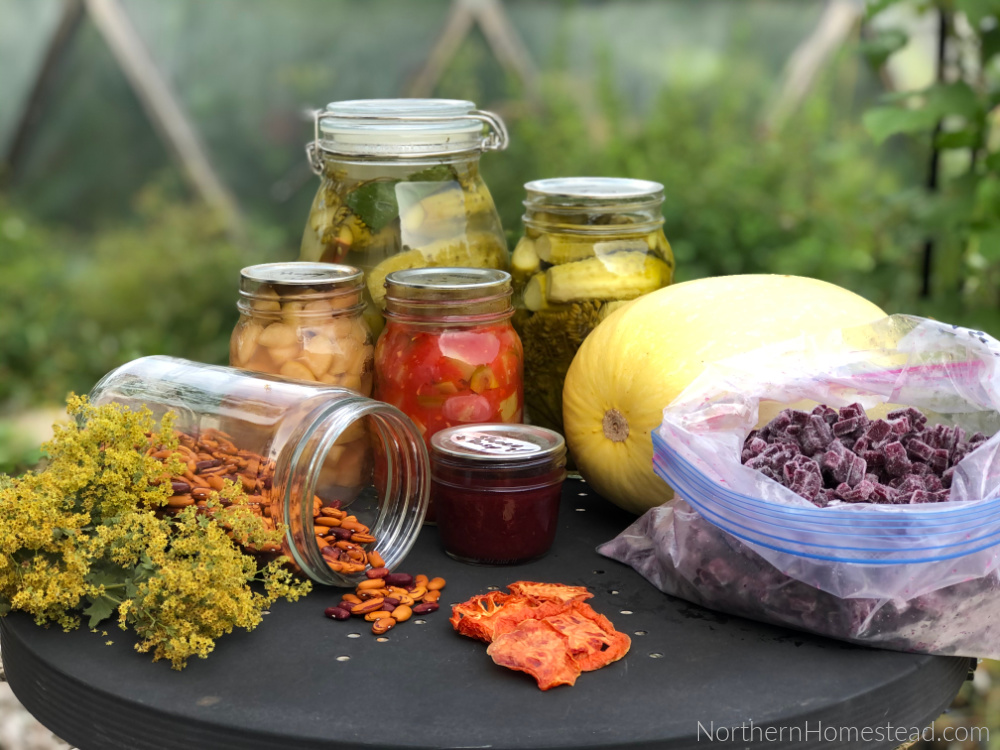 Plant-based eating proves to be cost-effective compared to meat and dairy consumption, excluding meat alternatives and vegan sausages, which we personally do not find necessary. Growing and preserving a significant portion of our food helps reduce costs, and we supplement our supplies with regular groceries such as legumes, grains, and fruits. Bulk buying further decreases expenses, and the long shelf life of legumes and grains eliminates the need for freezer space. Additionally, we've adopted the practice of making our own plant milk and utilizing nuts and seeds to create cream sauces. Simple ingredient substitutions like apple cider vinegar or lemon juice for eggs in baking, and tapioca flour in crepes, make plant-based cooking even more affordable.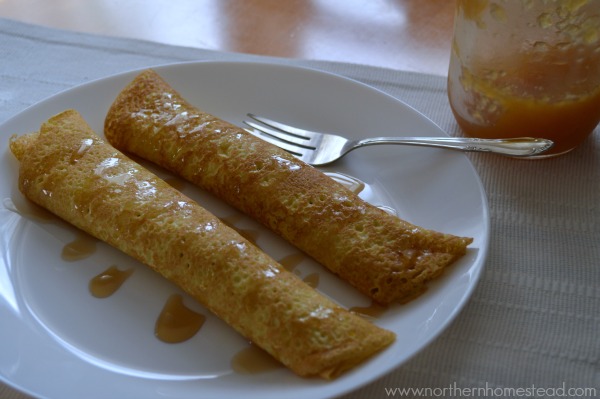 Beyond the Kitchen: Ethical Considerations
While the simplicity of plant-based food preparation alone is a compelling reason to embrace this lifestyle, we also acknowledge the ethical aspect. Raising and caring for animals requires significant commitment and often involves demanding work, including the processes of raising animals, cheese making, and butchering. Having grown up on a homestead and witnessed these activities firsthand, we understand that not all of it is necessary. By adopting a plant-based diet, we experience the simplicity of nourishing ourselves while sparing animals from harm.
Conclusion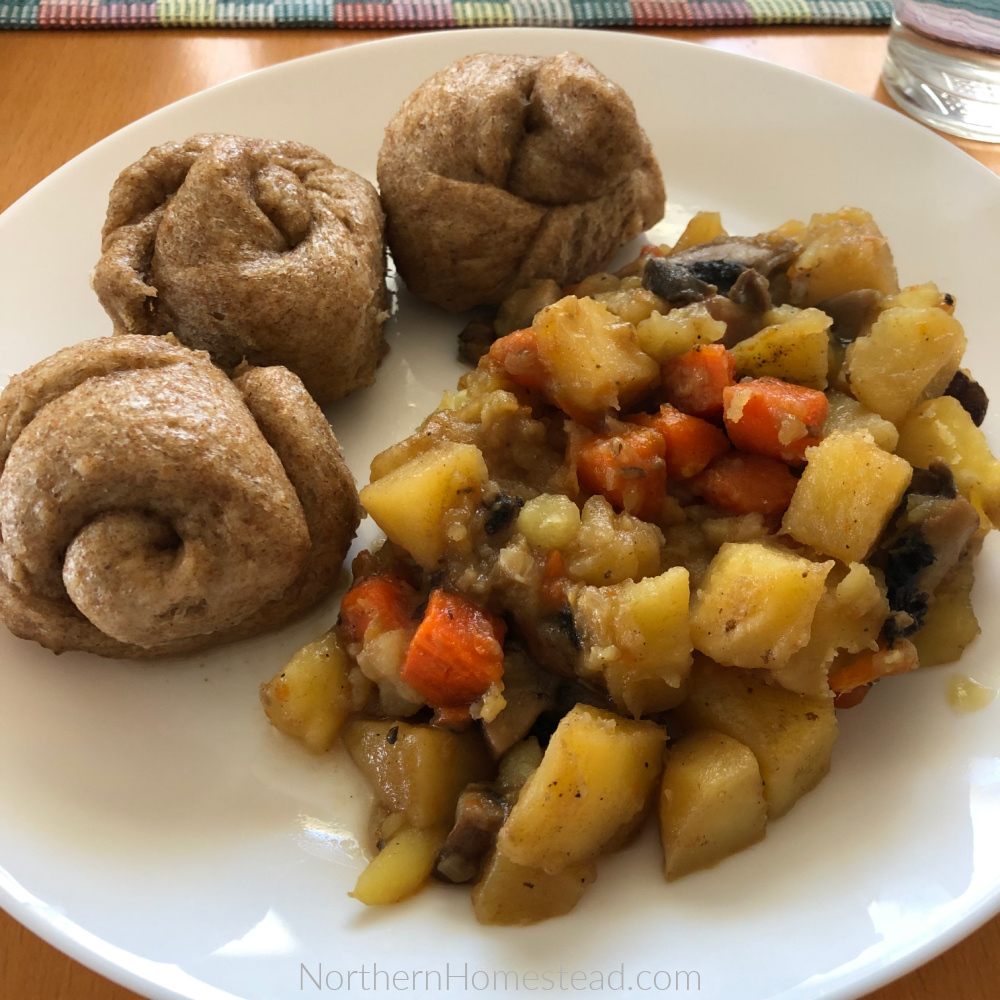 Regardless of your opinions on animal agriculture, embracing a plant-based diet can be a favor you do yourself. The surprising ease of plant-based food preparation, coupled with its cost-effectiveness, longevity, and effortless cleanup, makes it an appealing choice for those seeking simplicity in their lives. By incorporating plant-based meals into our routines, we have found a fulfilling way to eat, benefitting our health, our environment, and the welfare of animals.
We invite you to subscribe to Northern Homestead and follow us on Instagram, Facebook, or Pinterest for the latest update.
More articles you might enjoy