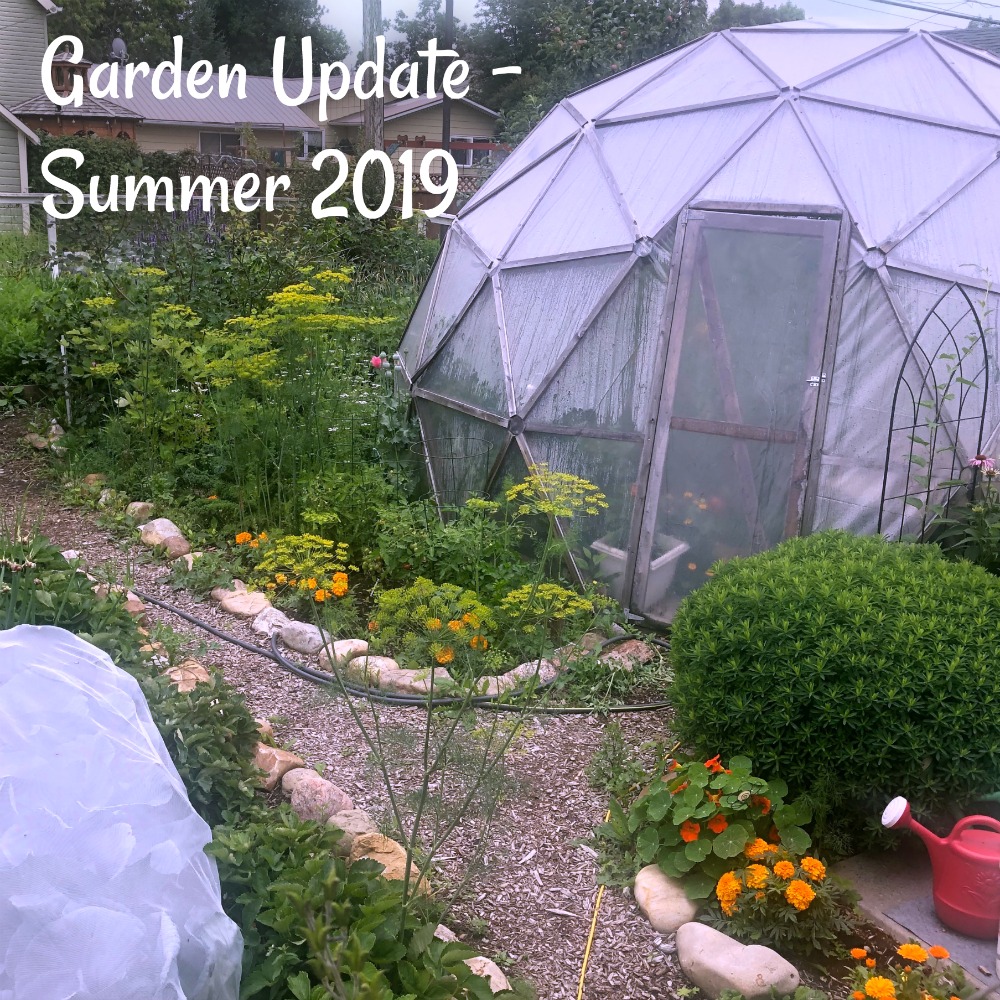 Summer is well on its way, time for a garden update – summer 2019 on video. We toured the garden on August 8.
Summer 2019 has been slow to start and cooler and wetter than usual. But then again, I do not really know what is usual here at the foothills of the Rocky Mountains in Alberta Canada.
One thing is sure unusual, our garden has no hail damage as of today. We are in the Hailstorm Alley and it's been hailing here all around. But we have been spared and are very grateful for it.
As you see in the real-life video, we grow for production, not perfection. We did not clean up or make it special nice for the video. We love our garden and enjoy it a lot.
On our blog, under Growing, you can find lots of information on how to grow and what to grow in cold climate and short growing season. We grow what grows well here in our climate, things like garlic, cabbage, potatoes, etc, and also what is more of a challenge, things like sweet potatoes.
Hope you enjoy the tour.
Please tell us what grows in your garden and how has your summer been, we love to hear from our readers.
If you like this post don't forget to subscribe to Northern Homestead and follow us on Instagram, Facebook or Pinterest for the latest updates.
More Gardening Posts You Might Enjoy: