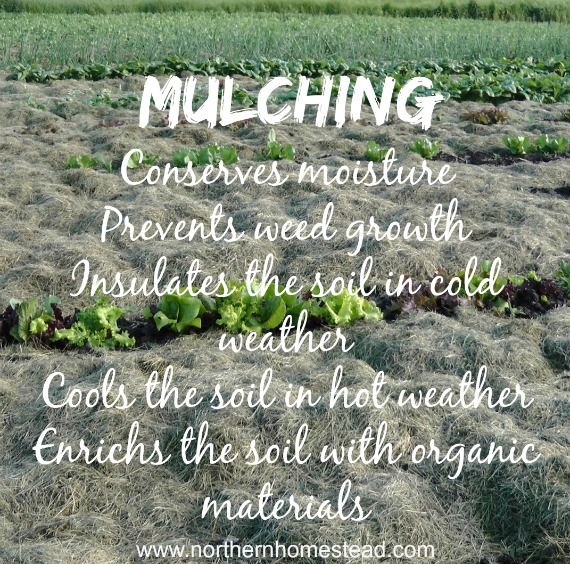 Maintaining a no-till garden is simple, but it is not without work. You replace the tilling and digging with mulching and covering the garden soil. A covered soil does not have to be tilled. It stays soft and becomes better the longer it is maintained.
We cover the question of to-till or not to till here, also starting a new no-till garden with no tilling and starting a new garden with tilling follow the links to read more.
What to cover the soil with
For a no-till garden mulching is a must. The soil has to be covered at all times in order to maintain its softness and workability. With that being said, the cover in a no-till garden can be any kind of organic matter in the form of woodchips, hay, straw as well as compost that is annually layered on top of the soil.
That's why for maintaining a no-till garden we will talk about covering the soil, meaning placing a layer of natural material on top of the existing soil.
The best material is the one that is available to you. As a rule of thumb, you need annually about 1 inch 3cm of compacted material. So if you use loose material like hay or straw, add more.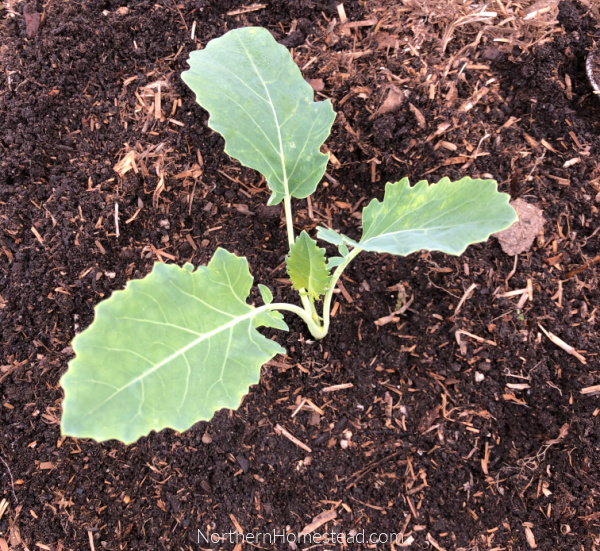 Compost seems to be the best and easiest cover to work with. It can be an all-plant compost or a mixture of well-rotted manure and compost.
Mushroom compost is also compost but from the texture and benefits for the soil a bit in between compost and straw. We have used it many times, it smells a bit funny, but when applied in the fall the smell is usually gone by spring.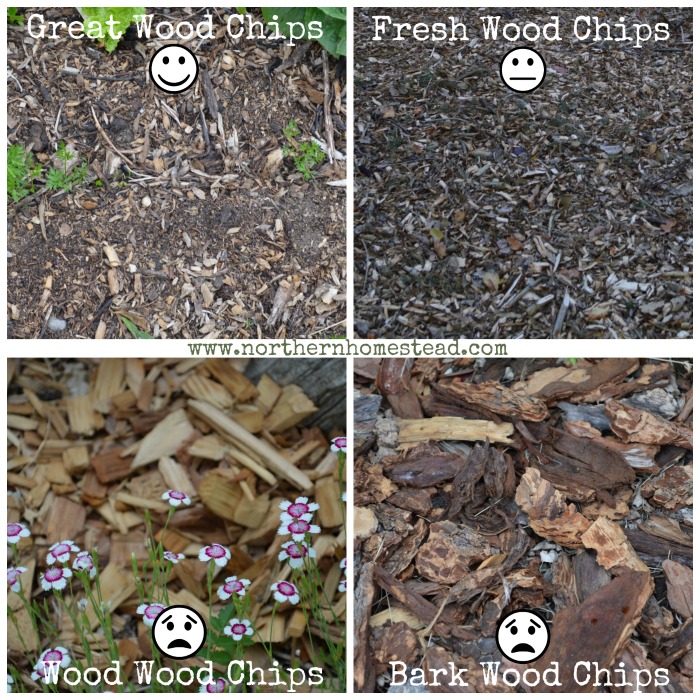 Wood chips work well for mulch in a dry climate, make sure you use the right wood chips for the garden because you will be planting into them in spring.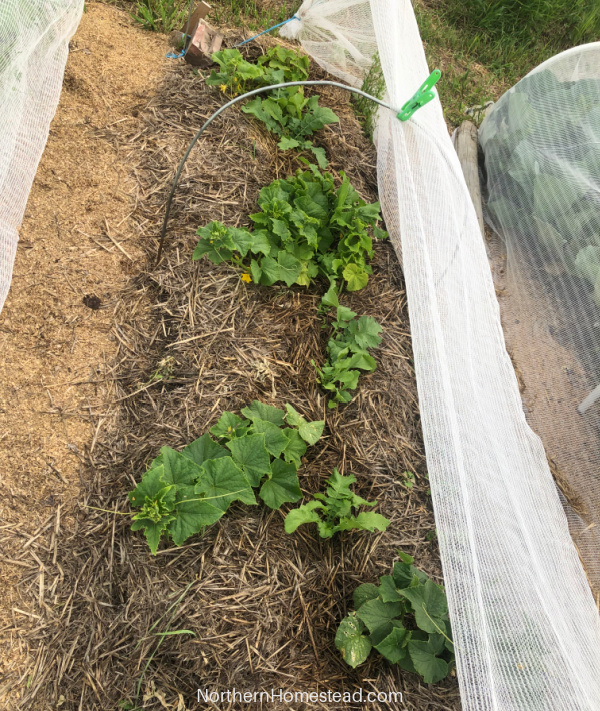 Seed-free hay or straw also makes a good natural cover. It will decompose and enrich the soil in the process. Make sure to break up the straw so it is light and airy.
When it comes to moisture the straw lets more water through than the hay does, but, the hay doesn't let water out as readily as the straw does. Overall we hear that straw preferably from animal bedding like rabbits is better. Hay tends to rot when it's too wet.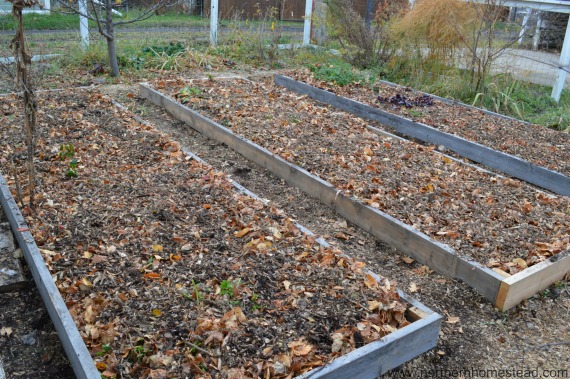 Leaves are another option if you can mix them with wood chips or even wood shavings. The shavings will prevent the leaves from compacting too much, and hold moisture better.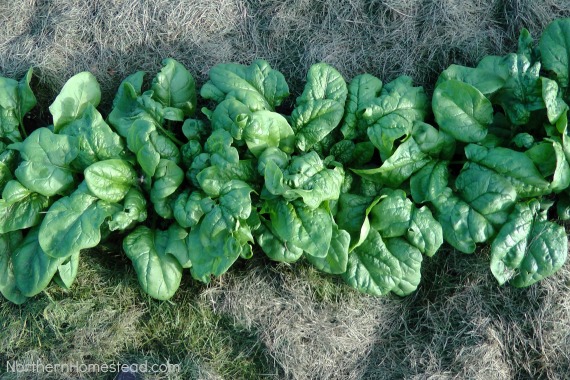 Grass clippings and fresh hay can be used as well, as long as you are sure there weren't used any herbicides that would damage the plants.
The cover will keep the soil moist and soft and the weeds down. In spring there is no need to till or dig up the garden. As soon as the snow melts, you can start planting. The soil will not dry out, weeds will be suppressed.
Experienced gardeners share with us: "Our experience over time in our garden has shown us that any mulch other than compost needs to be applied after the plants reach a certain size in early summer. When we leave other mulches covering our beds over winter we provide nesting habitat for mice and especially voles that explode in population and cause a great deal of damage to our garden. As well, mulch applied in autumn or spring has created major cutworm issues for us. There is no doubt that no-till with mulching has many benefits for soil health and structure, but like any gardening method, there are some limitations."
This experience shows us that there is no one fits all approach. Find what works best for you.
When to apply the cover
Tilling was needed every spring, mulch is also needed every year. When the garden matures you might be able to skip a year. No-tilled garden soil should always be soft and easy to work with.
Fall is the best time to apply mulch for most gardens. That's also the time when nature covers the soil.
In our short growing season, winter often comes very suddenly, and snow covers the soil. Snow is a good natural cover. Read more here on how to create a microclimate to catch more snow.
We often do the mulching in early spring.
Preparing the no-till garden for planting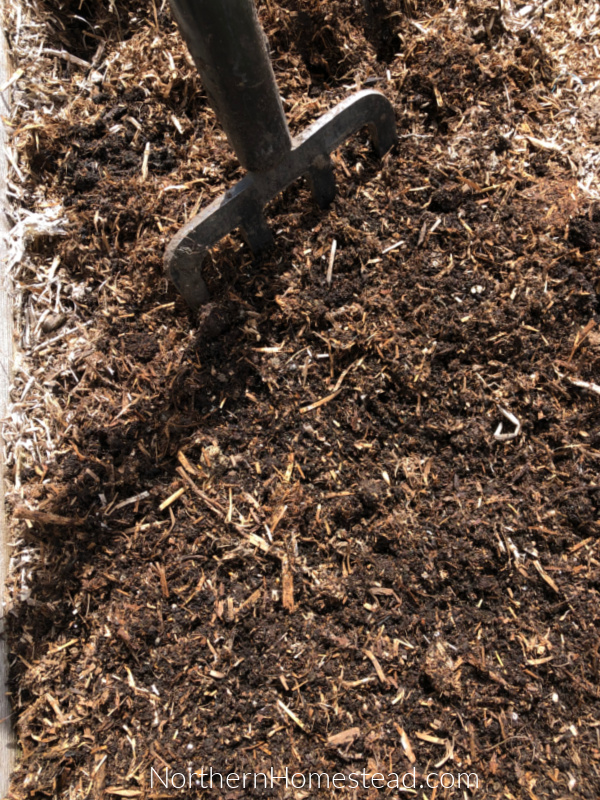 In spring before planting if you feel like the soil is still hard you can work it with a Broadfork
, or simple garden fork. Do not turn over the soil just loosen it. The covered soil is maybe not as soft as freshly tilled soil at the top but is much softer all throughout than tilled soil will ever be. There is no hardcore that is inevitable with tilling.
Before planting make sure to get all the weeds out. A no-till garden has fewer weeds, but in our experience, it is not a no-weed garden. Especially if the spring weather was warm, weeds do start growing. However, since we do not turn the soil, we do not bring any new seeds up, so less weeding is needed. Read more about weeding the garden here.
As I said before, we often do the mulching in spring after we have weeded the garden but still before planting.
If using hay or grass the mulching can be done after planting. Find what works for you. Important is that the no-till garden gets a regular cover.
Planting a no-till garden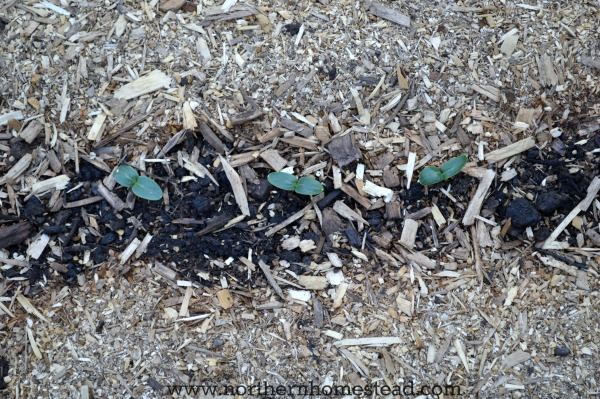 Overall a no-tilled garden is planted just the same way as a tilled garden. Except for a fine compost cover that is treated the same as the soil you push the cover aside to sow the seeds into the soil. In our experience, as the plants grow, wind and rain will push the cover back closer to the plants.
When transplanting seedlings again just push the mulch aside and plant into the soil. Now gently push the cover back making a hollow for the seedling. It will give the seedling some protection from wind and cold. Another benefit of a mulched garden.
Summer maintenance for a no-till garden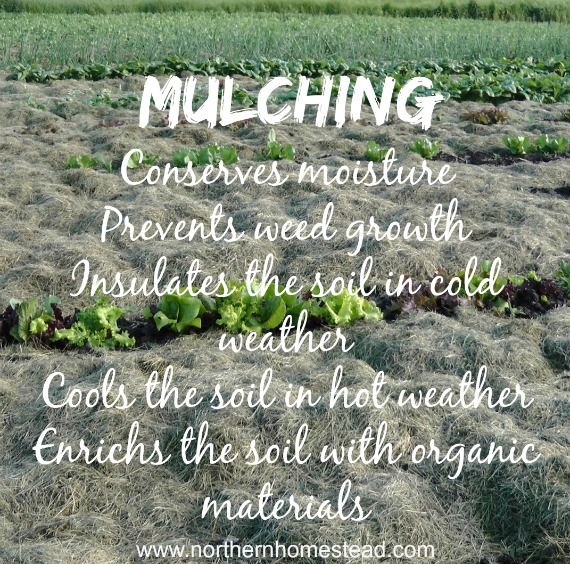 Summer is the time when a no-till mulched garden really shines. The mulch conserves moisture, suppresses the weeds, insulates the soil in cold as well as in hot weather, and enriches the soil with organic material.
If using grass or hay keep adding mulch to suppress the weeds. If using any other mulch just chop or pull the weeds and drop them as mulch.
Depending on the climate watering might still be needed, read more about watering the garden here. However, check before watering if the soil really is dry. It is more likely that you will not need to water.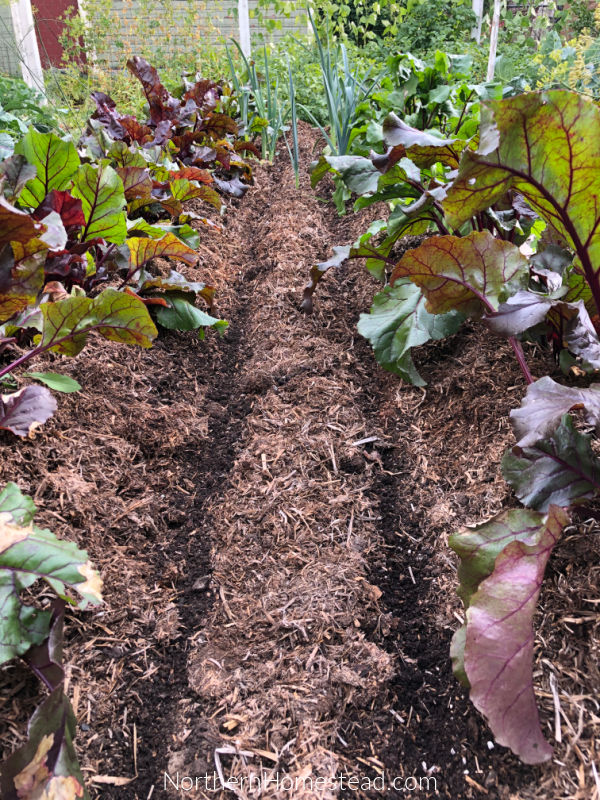 If you are growing a second crop or overwintering spinach, just move the mulch aside and plant again.
Harvesting and cleaning the no-till garden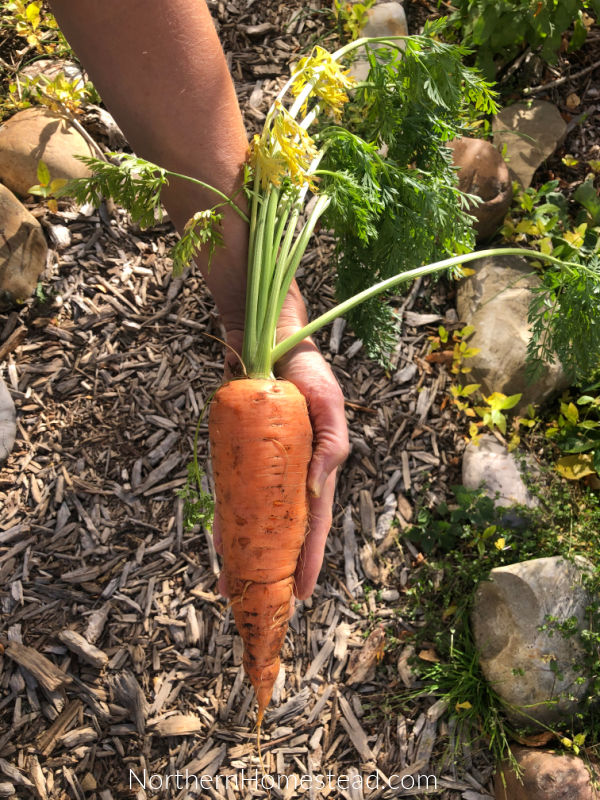 With a no-till garden, you can go as messy as you can handle with harvesting and cleaning. Anything that is left will act as mulch.
In our experience, it is a good idea to clean up any cabbage plant debris, simply because cabbage starts to ferment really quickly and if there is a lot of it, it smells funny. Adding the leaves to the compost pile and covering them with brown material avoids the smell.
Legume roots should always be left in the ground, that's where the nitrogen-fixing happens. Other roots can also be left, they will decompose and feed the soil life.
Carrot tops and most anything else can be left and covered. Or bring everything to the compost pile and make great compost if you prefer a clean garden to work with. Again there is no right or wrong.
We invite you to subscribe to Northern Homestead and follow us on Instagram, Facebook, or Pinterest for the latest updates.
More posts you might enjoy