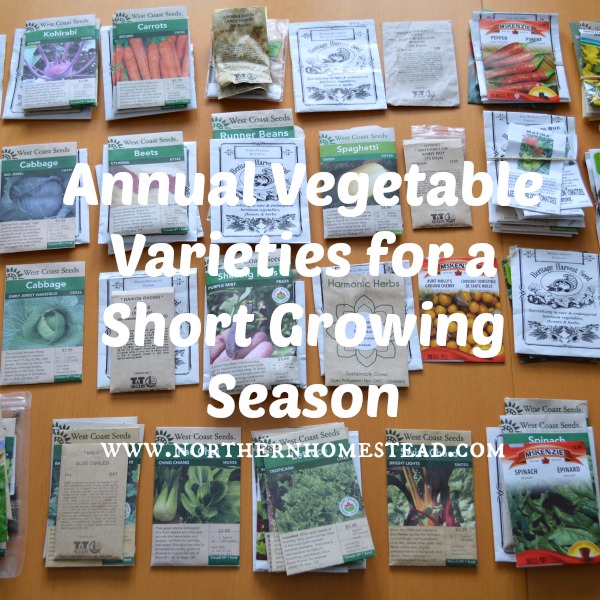 Growing a productive garden takes time. Seeds need to be planted, germinate, established, the plants have to mature and produce fruit. In most parts of the world there is plenty of time for this. The garden is planted in spring, grows all summer long, and is harvested in the fall.
In short growing season areas you don't have a spring, maybe not even a fall, so all you got is summer. Only 100 or less frost free days are challenging. It requires a very organized gardener and plant varieties that grow and produce quickly.
Today I want to share some of these annual vegetable varieties that are suited for short growing seasons. Most of them we have grown successfully in our garden. According to Environment Canada officially we have 107 frost free days. Here is a link for Canada and USA frost free dates to find out what your area has.
This list is not exhaustive, there are many more plant varieties that are suited for a short growing season. We have tried quite a few and if we were to list them all here it would make a very long list. Also, if some plants did not do well, they did not make it into this list. I will add and remove varieties as we experiment more with them. I want this list to be up-to-date, with plant varieties that are worth growing.
Beans
Beets
Broccoli
Cabbage
Cauliflower
Carrots
Corn
Cucumber
Ground Cherry
Eggplant
Kale
Kohlrabi
Lettuce
Onion
Peas
Peppers
Radish
Spinach
Swiss Chard
Squash
Zucchini
Tomatoes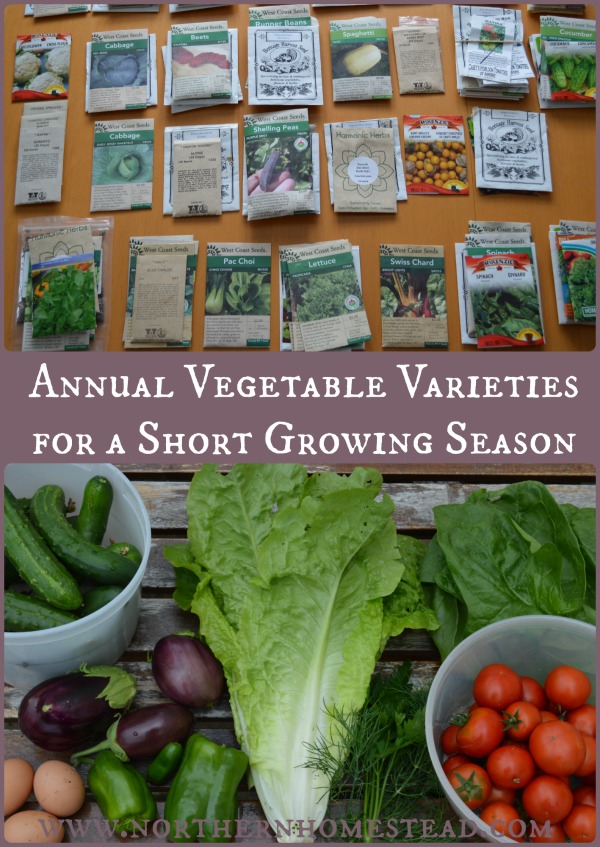 If you have short season vegetable favourites that we have not mentioned, feel free to add them in the comments!
We invite you to subscribe to Northern Homestead and follow us on Facebook or Pinterest for more great tips.
More Seed Related Posts You Might Enjoy