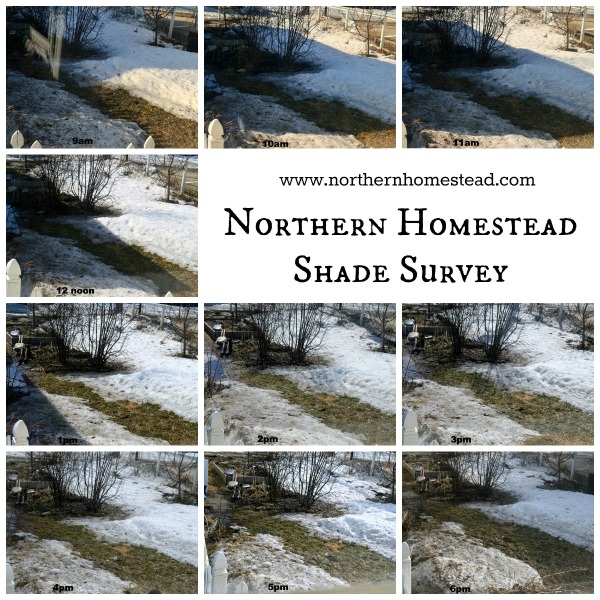 Did you know that in April the day length is the same as in September? That means if there is shade in April, there also will be just as much shade in September. There might be even more because trees are not having leaves in April, but they do in September. It is a good idea to do a shade survey in April to see how much shade the garden area will have.
Why do a shade survey
To plan your garden for optimum yield, you need to know your sunshine conditions. For a vegetable garden, you want to have at least 6 hours of direct sunlight. Some plants need even more. The ideal garden should have morning and midday sun and some shelter from the afternoon sun. In cooler climates, it is good to have sunshine all day.
If you only have morning sun, you can still grow lettuce, herbs, radishes, peas, and other cold-weather plants.
If you have a lot of afternoon and evening sun, then the place is better suited for warm-weather plants, such as tomatoes and zucchini.
Even if you do not have the optimum solar conditions, you can still grow a garden. Unfortunately, a cold climate garden in total shade will not produce.
How to do a garden shade survey
There are many ways to do a shade survey. You can take pictures every hour of the main garden area. It is an easy way to see how the shade is moving. It will help you to know where there will be more or less shade at the end of the growing season. The farther north you are, the bigger will be the difference between how much shade you get in early spring and fall compared to mid-summer.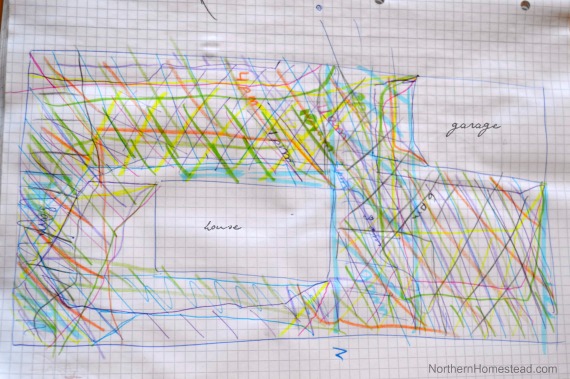 Or you can make a simple drawing of your lot and garden area and mark every hour when there is sunshine. So the most colorful spots are the sunniest.
I am very glad I took the time to do this. There were a few surprises. I always thought that the back of our back yard is the sunniest, it is not. It is the front of our back yard and part of the driveway that has the most sunshine. Also, there are places in the front yard that have 8 hours of sunshine, I thought there weren't even 6. This definitely will be helpful when planning the garden to replace the lawn with food production.
Additional info for cold-climate gardeners
Use microclimates: Windbreaks will make the spot warmer, good for cold climate gardens. A slight slope to the sun will work for you but a slope away from the sun will work against you. Read more about microclimates in a garden here.
Raised beds help to warm up the soil. See How to Create a New Garden Bed. To add some heat you might want a window protected garden.
For heat-loving plants, you will need a greenhouse located in the sunniest location in your garden. See what greenhouse to choose.
See an update on our garden 6 years later how we turned our yard into a garden.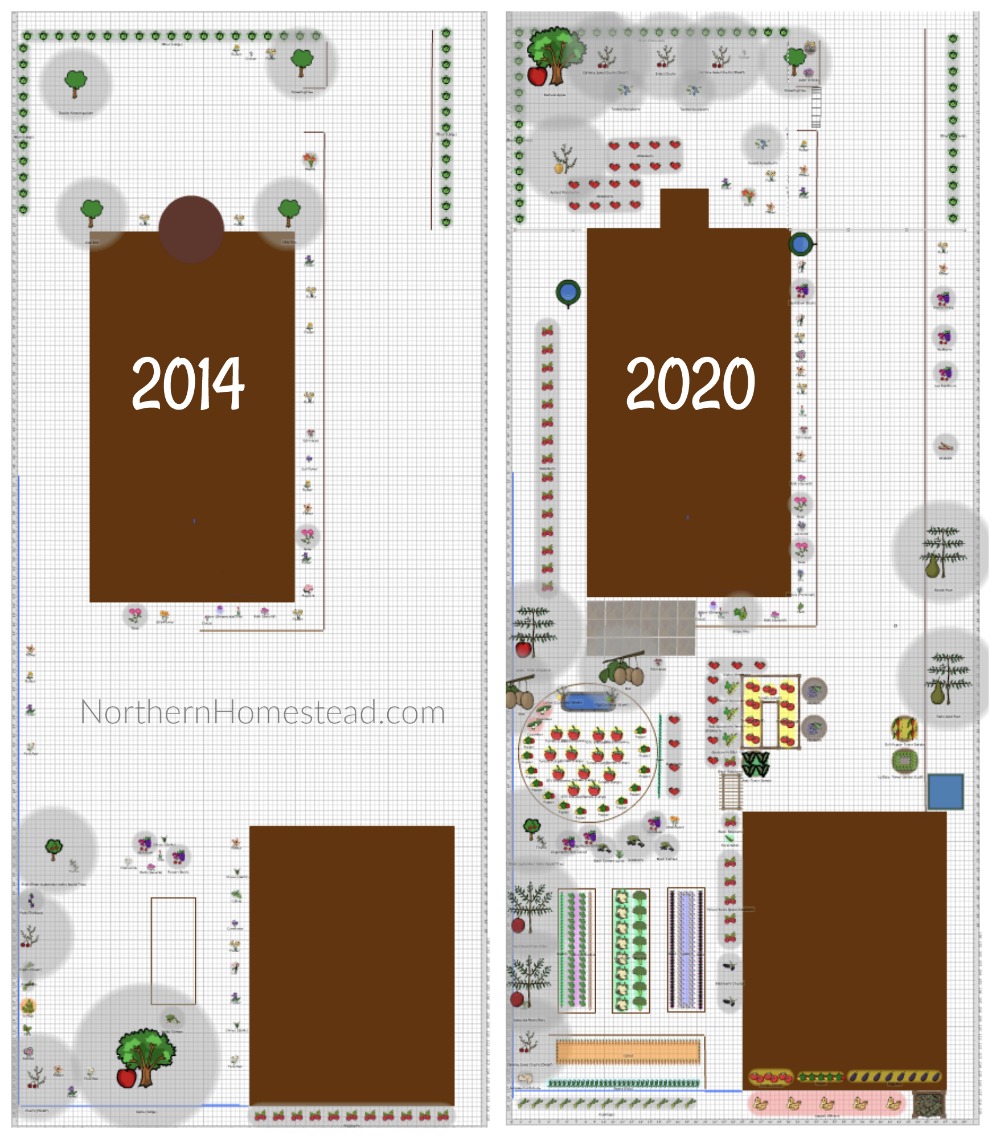 Don't forget to subscribe to Northern Homestead and follow us on Instagram, Facebook or Pinterest for the latest updates.
More posts you might enjoy