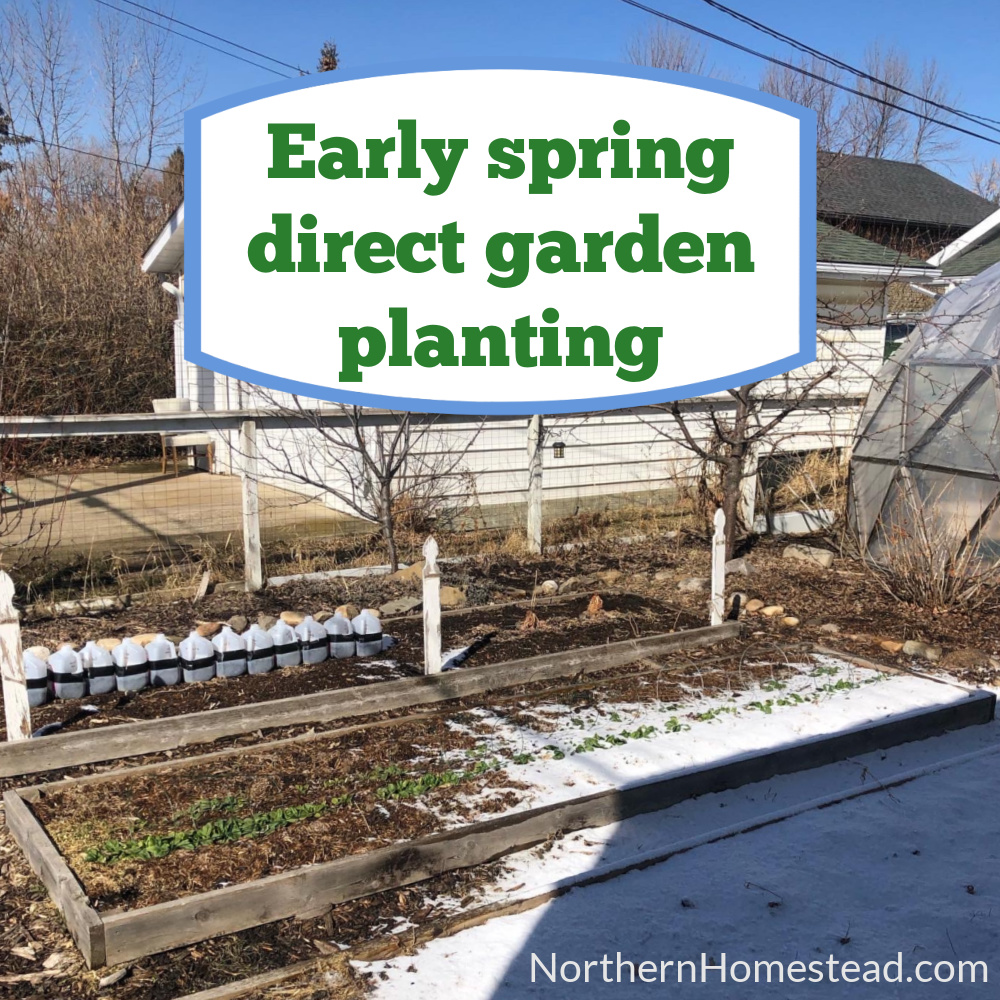 Early spring direct garden planting is a subject that comes up regularly among gardeners. How early can seeds be directly sown in the garden? Let's look into this from a theoretical but even more so from a practical point of view.
First, let me begin by saying that we are discussing early spring direct garden planting from a cold climate perspective. We are in Alberta Canada, plant hardiness zone 3A, elevation 1,037 m (3,402 ft). The closeness to the Rocky Mountains also makes it prone to very unpredictable weather. We have seen -20C (-4F) in late April as well as snow in June.
Still, early spring direct garden planting, and we mean really early as soon as the snow melts, is something that we have been experimenting with.
What can be planted directly in the garden and does not need indoor seed starting or winter sowing? If something can be done with less work, we are all for it.
What is early planting?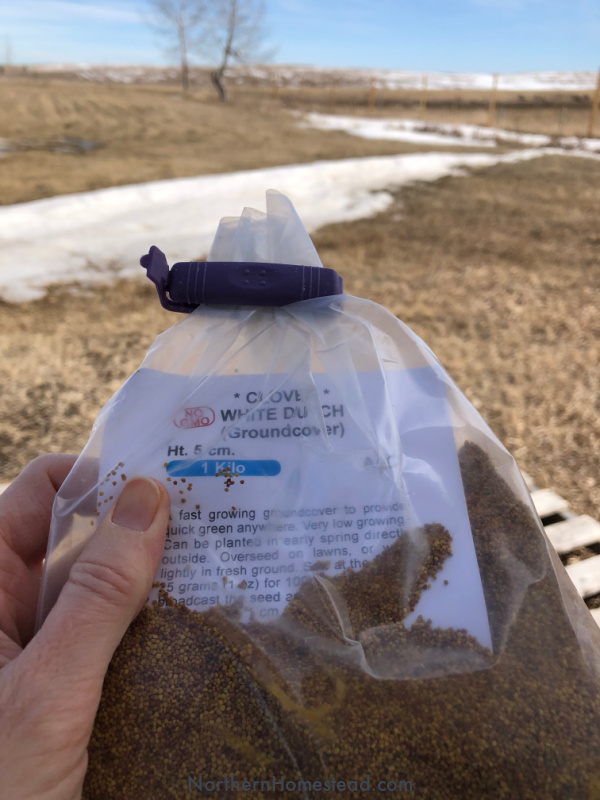 You might know about early planting as 'Frost Seeding', a method of seeding pastures and green areas with hardy seeds like clover while the ground is still frozen. It is used with great success.
Garden planting is of course different, we are not overseeding an area, we are talking about really planting a garden.
We are already not following the general rule around here of planting everything in one go at the end of May. But is it possible to plant seeds even earlier?
People who experiment with early planting claim that everything can be planted very early and it will come up whenever the conditions are right. It is the same as with winter sowing in containers, however here the conditions will be right a bit later since there is no protection whatsoever.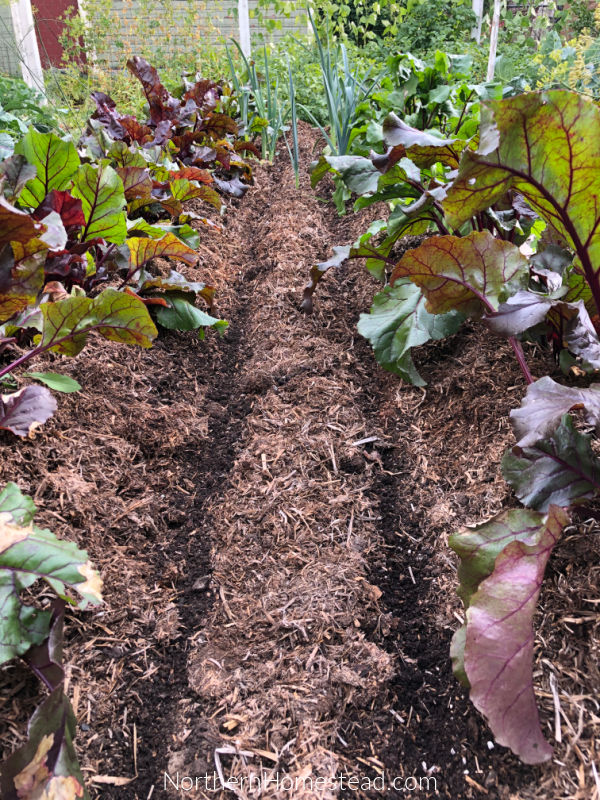 Theoretically, we could plant the whole garden in the fall and have springtime off. That would not be very practical, since fall is already so busy with harvesting and preserving.
Still, it is good to know in a case when you can not be there at planting time. Just plant early and it will grow.
In order to be able to seed into the partly frozen ground though, it is preferable if you use one of the No-till methods.
What can be direct planted early?
All plant varieties have perfect germination and growing condition. Plants that like it rather cool will therefore germinate and grow earlier and plant that like it warmer will take longer. And those that do not tolerate any frost might not come up at all.
With that being said, even in our climate with winter temperatures going down to -40 degrees we have seen tomatoes, potatoes, dill, cilantro and more come up in spring from seeds that were left in the ground.
Not everything is worth it though to plant early. For practical reasons, I rather work in the garden when it is nice and warm, and the ground is warmer than in very early spring when it is cold. In other words, it has to be worth it to plant early.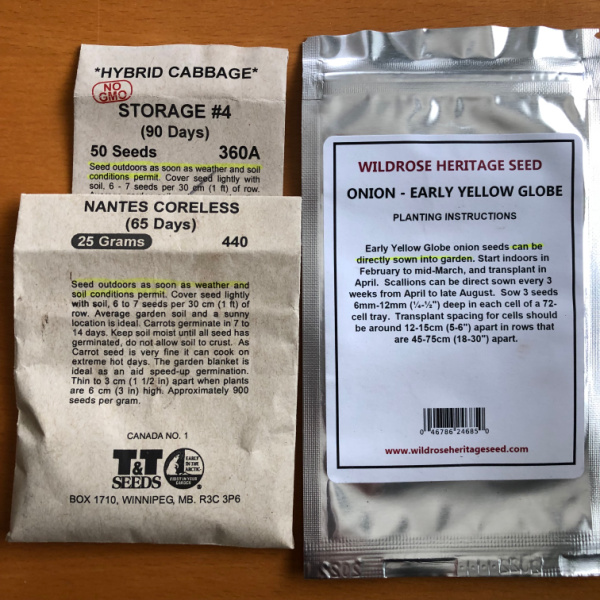 Many plant varieties have instructions on the seed package to plant as soon as the ground is workable. Good examples are plants from the cabbage family, onions, carrots, and greens. Those are all seeds that would grow when planted in early spring.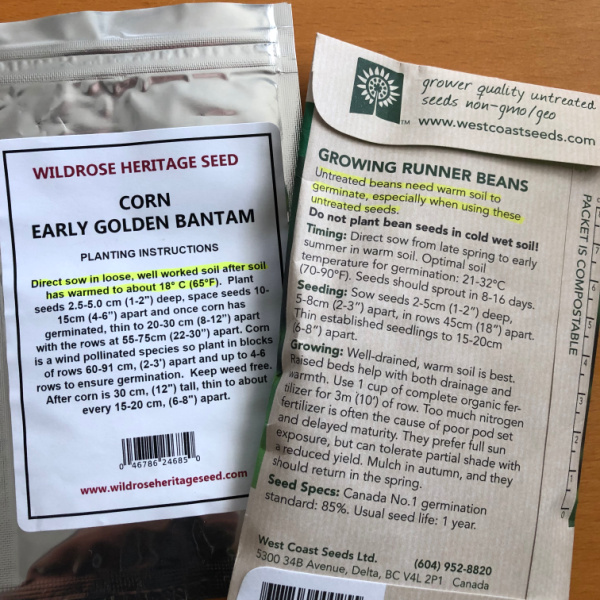 Warm-weather plants, especially those that have bigger seeds like corn, beans, and squash are really better planted when the soil has warmed up to the temperature that these varieties prefer. Otherwise, there is a danger that the seeds just rot in the ground and never germinate.
Is planting early worth it?
That's the most important question. Not everything that is possible, is also worth it. Here are some of the experiences we have made.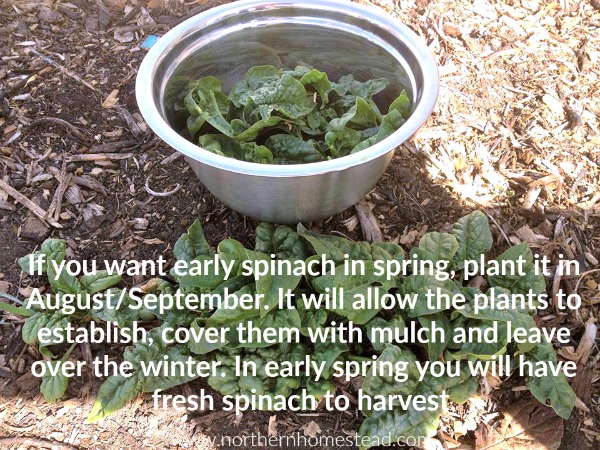 Spinach. We have been planting spinach in August-September with great results. Since our home garden is sheltered, the plants survive winter nicely and continue to grow in spring. If your garden is more open, just seeding the spinach before the snow cover, or as soon as the snow melts is another option. It is just like self-seeded spinach, those plants are always more robust and come up very early.
Carrots. One year I had to go to Germany in early May, so I seeded the carrots before leaving. When I came back, they were still not up. That year we really did not have a good harvest. I haven't done it again.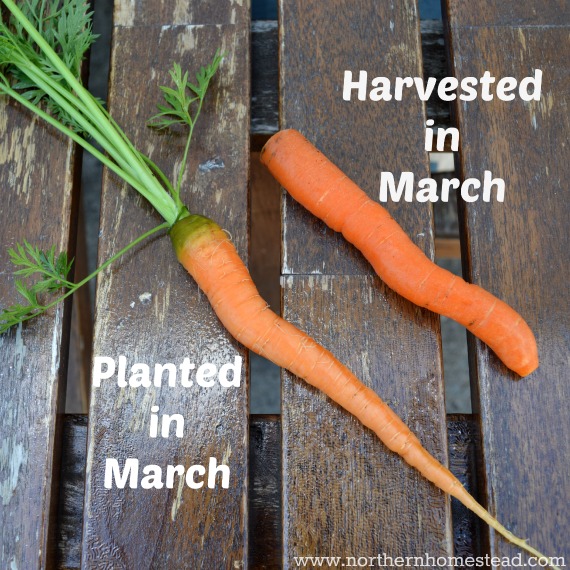 However, starting carrots indoors in March and also harvesting carrots that were left in the ground in March works. Read more about it in growing food – carrots.
Peas. I sprouted some early peas at the end of March to plant in the unheated greenhouse. Just to see what will happen I also planted some of them directly into the garden with no protection whatsoever.
We had a cold blizzard just a month into the experiment. I did not protect these peas at all to see how far can we stretch the cold planting experiment. The seeds still germinated and grew.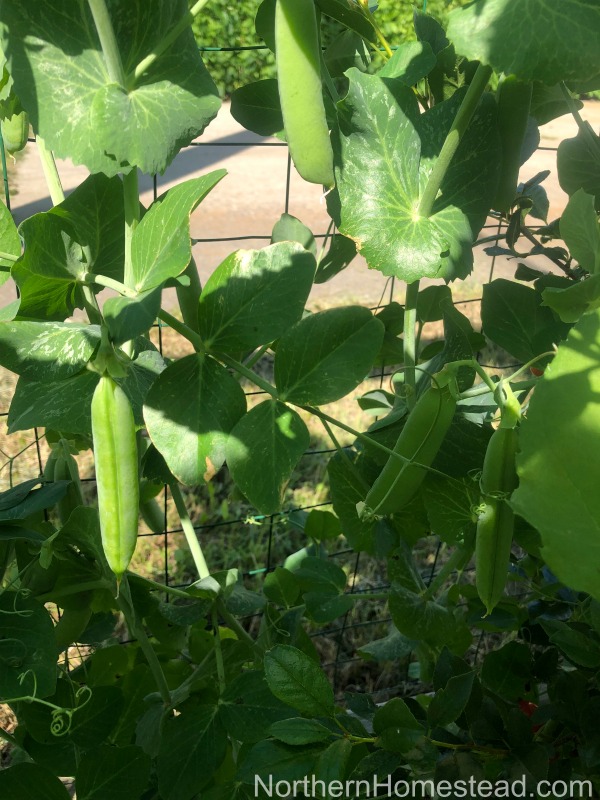 The plants were healthy and productive, but they were not much ahead of the peas planted much later in spring.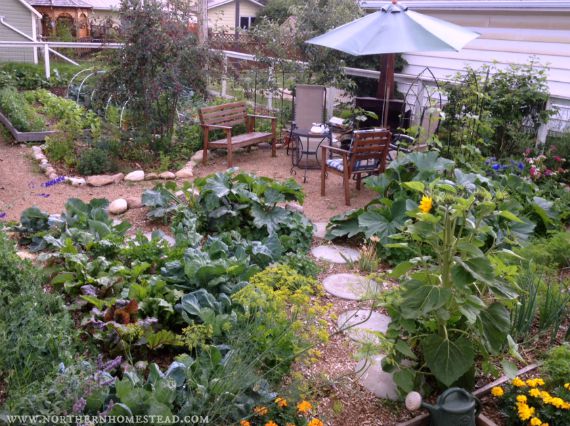 Herbs. In our garden, we have great success with self-seeded herbs. I intentionally encourage dill, cilantro, savory and other herbs to go to seed. They do come up early and usually are already harvested by the time something else that I plant there in spring needs the space.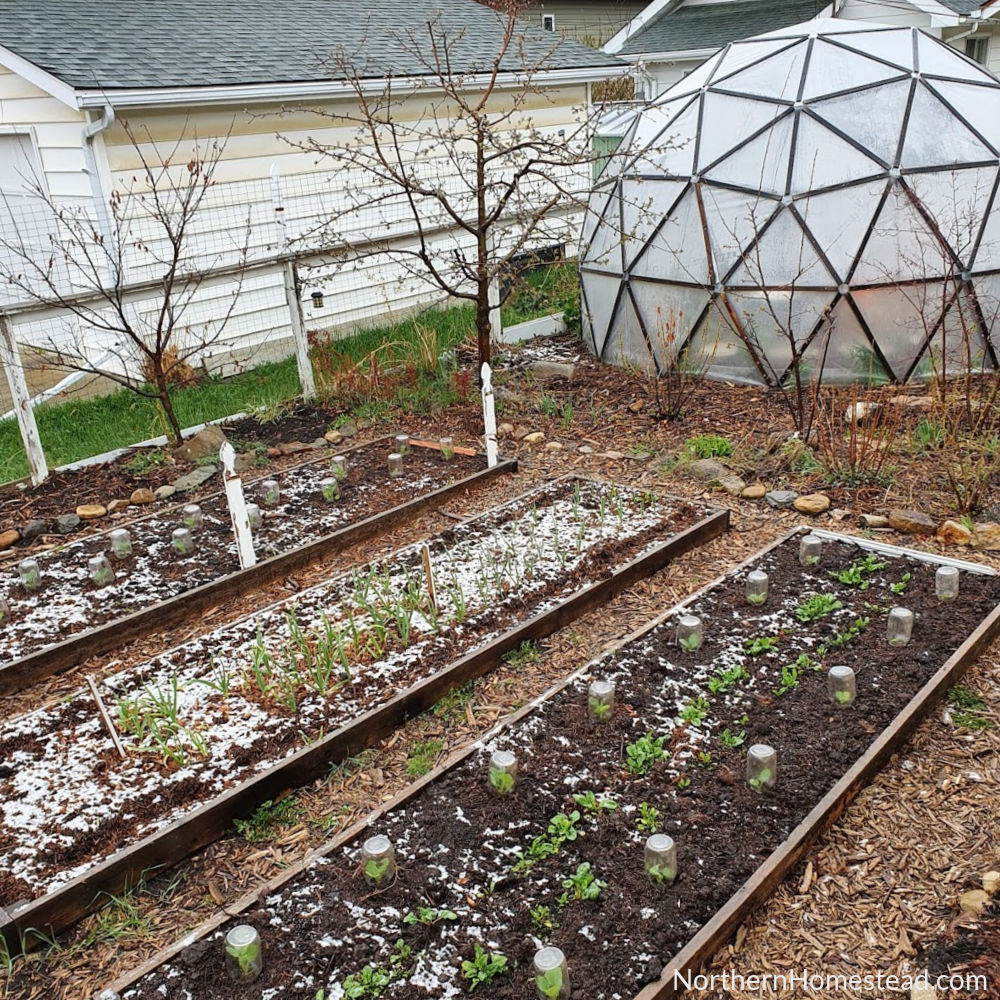 In conclusion, I would say that planting earlier than the last frost day is worth it, we share a schedule that we follow here. Planting very early for no reason is in most cases not worth it. Spinach and herbs are the exceptions.
However if you do plant early, be prepared to protect plants from frost if needed. Spring weather around here can be very unpredictable. Read more about the cold spring challenge in the garden.
What experience do you have with early spring direct garden planting? Please share in the comments below.
We invite you to subscribe to Northern Homestead and follow us on Instagram, Facebook, or Pinterest for the latest updates.
More Planting Posts You Might Enjoy