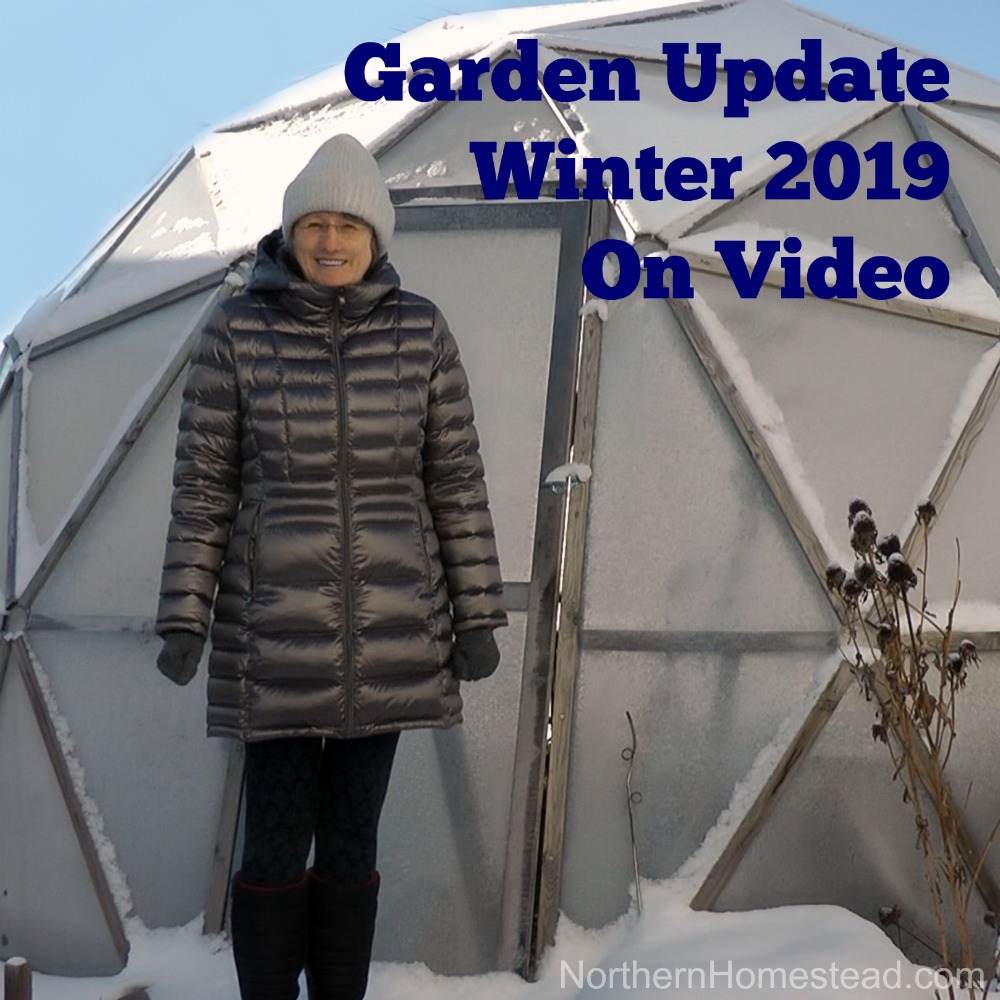 Winter 2019 has been good to us and now it is time for a garden update – winter 2019 on video. We do these updates to encourage you and us to keep growing. To see what has worked well and what needs improvement and to learn from it. You can see last years' winter garden update here.
During the winter we do not grow anything actively in the outdoor garden or greenhouse. Since we are in Zone 3, it really is too cold for that. Instead, we grow an indoor edible window garden.
There are a few things that are new for us this season.
We are experimenting with growing all winter without using additional light. Electricity and grow lights are a cost factor for indoor growers. We wanted to see what happens if we don't use them. In the video below we show you the result.
We built and tested a simple NFT downspout Hydroponics system that you can see in action.
We moved a wall to enclose the growing area better to keep the heat in.
We installed new heating that gives us the ability to capture all the heat from the flue gas.
Enjoy the garden update – Winter 2019 on video. If you can't see the video then you are most likely using an Ad-blocker, however, you still can watch it here.
What edible plants are you growing indoors? Please share in the comment below. We would love to hear it.
We invite you to subscribe to Northern Homestead and follow us on Instagram, Facebook or Pinterest for the latest updates.
Grow an indoor edible garden
Start growing food for your table in depth of winter. Take a look at all the posts we already shared about growing food indoors.