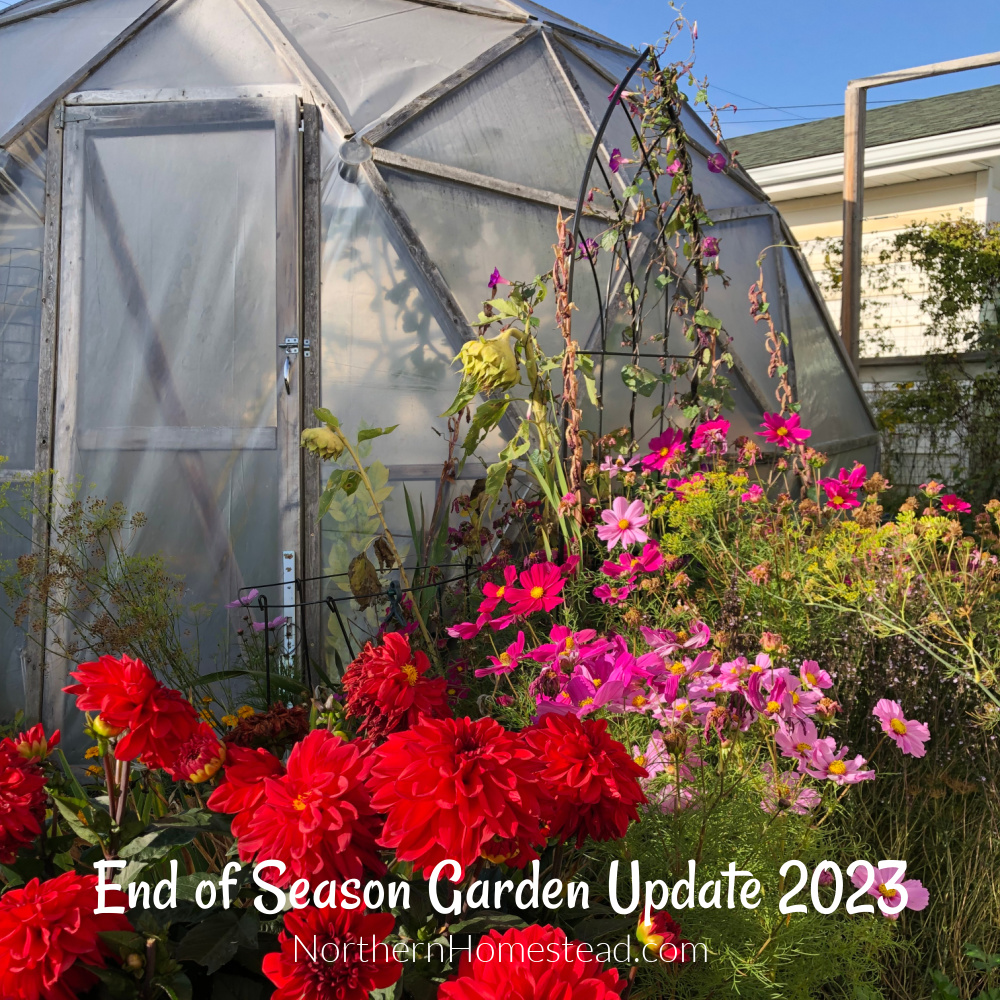 Reflecting on the gardening journey of 2023, the word that springs to mind is 'rough.' However, despite its challenges, we had some remarkable successes and an enjoyable harvest. So, join me as we take a look at the ups and downs of our end-of-season garden update for 2023.
A Chilly Start to the Growing Season
Old winter did not seem to want to leave, making me uncertain about the prospects of starting seeds early. But by May, the tables turned, and I posted on Facebook, exclaiming, "We are doing it again, we skipped spring and went straight to summer. It is hot, dry, and windy."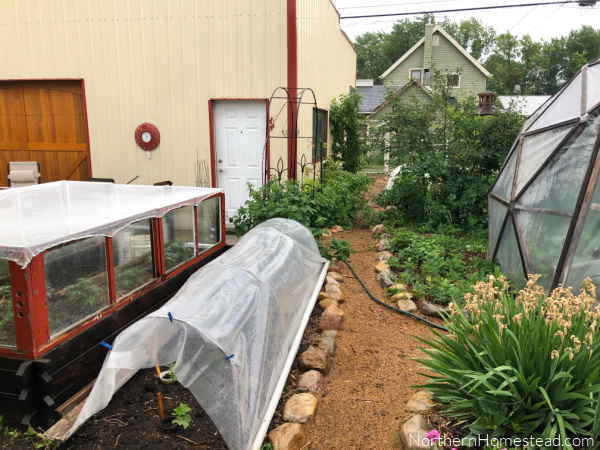 However, come mid-June, the weather flipped from hot and dry to cold and wet, prompting us to cover everything up at night.
Nature's Fury and Surprises
July 1st brought with it a deadly tornado that swept through just south of us, leaving us with a taste of its wrath in the form of hail. Hail, despite its inconvenience, paled in comparison to the destruction the tornado left behind. But our garden persevered.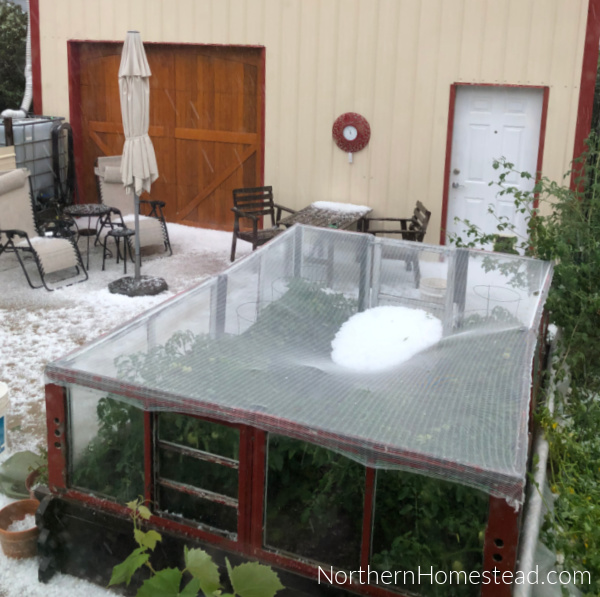 On August 10, another hailstorm hit our home garden, shredding some of our beloved plants. Yet, the extended fall season surprised us with the resilience of our garden, and we witnessed remarkable recoveries. Sadly, our country garden had to surrender to a random mid-August frost that claimed all our summer crops.
But enough of the challenges, let's focus on what thrived.
The Year of Cabbages and More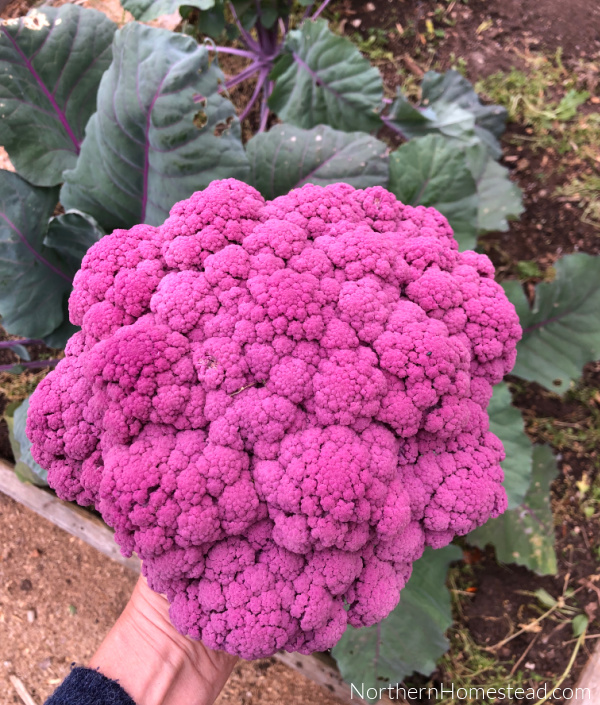 2023 turned out to be the year of cabbage. We not only grew the biggest cabbages ever but also nurtured beautiful cauliflower, broccolini, kale, and kohlrabi. Our much-appreciated hail protection netting not only shielded our plants from hail but also kept the pesky cabbage butterflies at bay.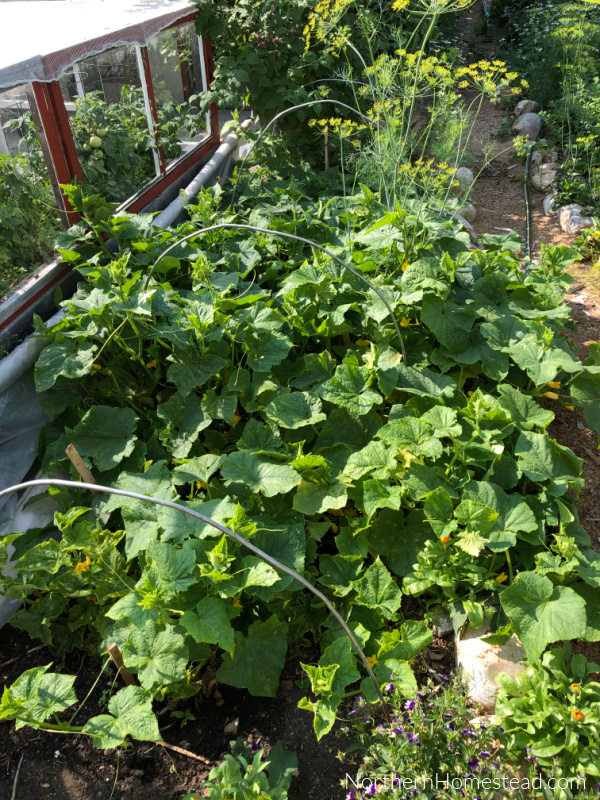 Speaking of protection, while cabbage loves to be covered with netting, cucumbers and squash don't. They crave warmth and need to be accessible to pollinators. This makes them ideal candidates for planting in front of a south-facing wall. Our cucumber experiment, planted in bottomless containers close to the house, paid off as half of the bed somewhat survived the storm.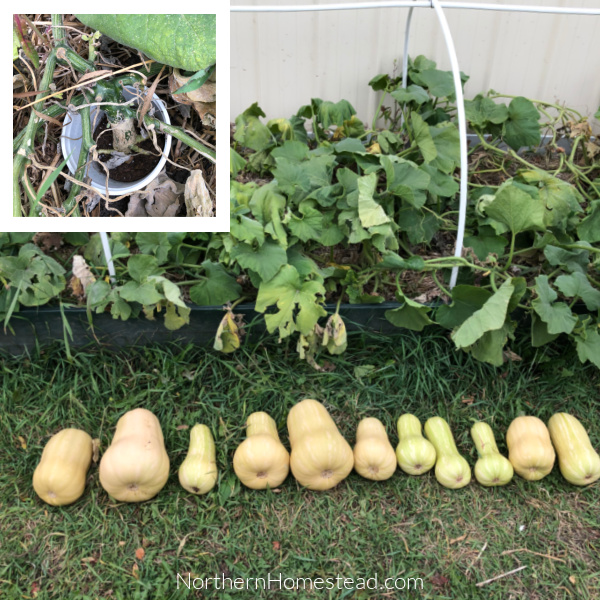 Our butternut squash bed near the wall thrived, enjoying the heat and escaping hail's wrath. We also used the bottomless pot planting method, which you can see in the pictures above. That planting method is a keeper, and the microclimate behind walls is the best place for cucurbit family plants.
Fruit and Berries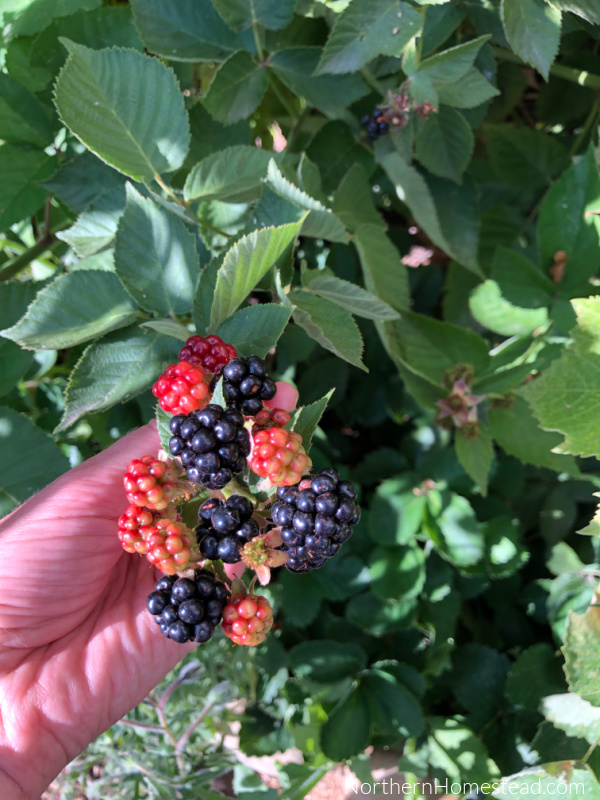 Our raspberry crop, usually bountiful, didn't fare as well after a harsh winter. However, we were pleasantly surprised by an abundance of honeyberries, saskatoons, grapes, and even some blackberries. Early August brought a harvest of September Ruby apples, luckily gathered before the hail hit. The Carmine Jewel cherries were loaded with fruit as usual, and we finally, had a promising plum crop, though it didn't withstand the hail quite as gracefully. Perhaps next year will be kinder to them.
In the Greenhouse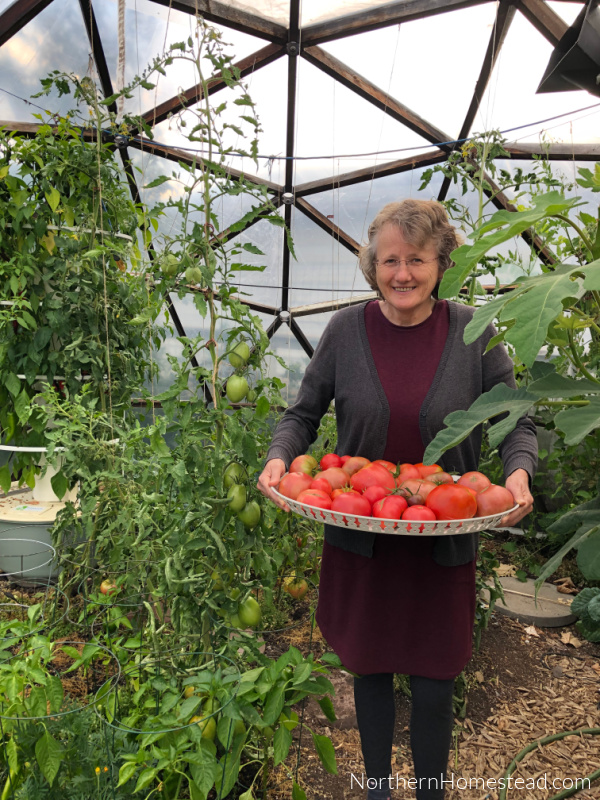 Our tomato adventure had an unusual start when my favorite seed company ran out of my preferred variety Bulls Heart. The substitute seeds didn't germinate as expected, so we salvaged what we could. While not all our seedlings were robust, we managed to get an early harvest before a tomato leaf disease struck. Despite the setback, we cherished every tomato we received.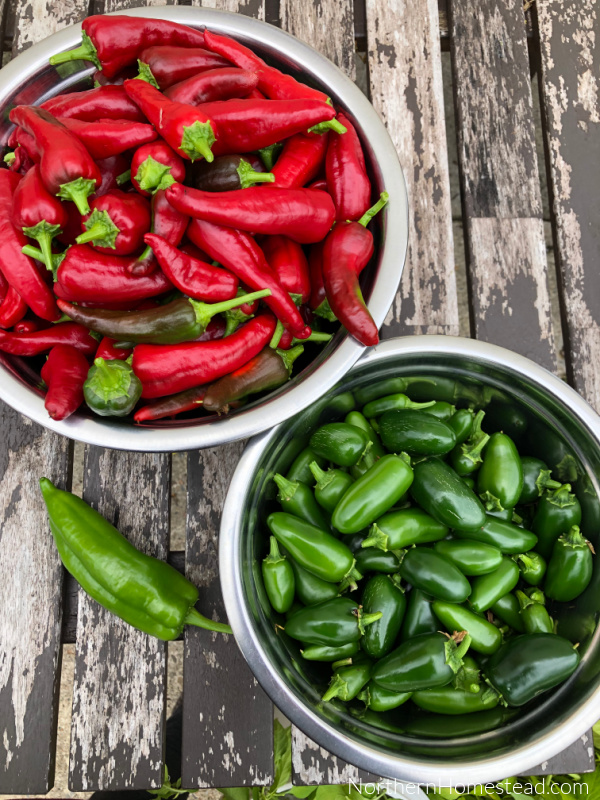 On the brighter side, our pepper plants remained disease-free, granting us a bountiful harvest, especially from the hot peppers in the tower garden.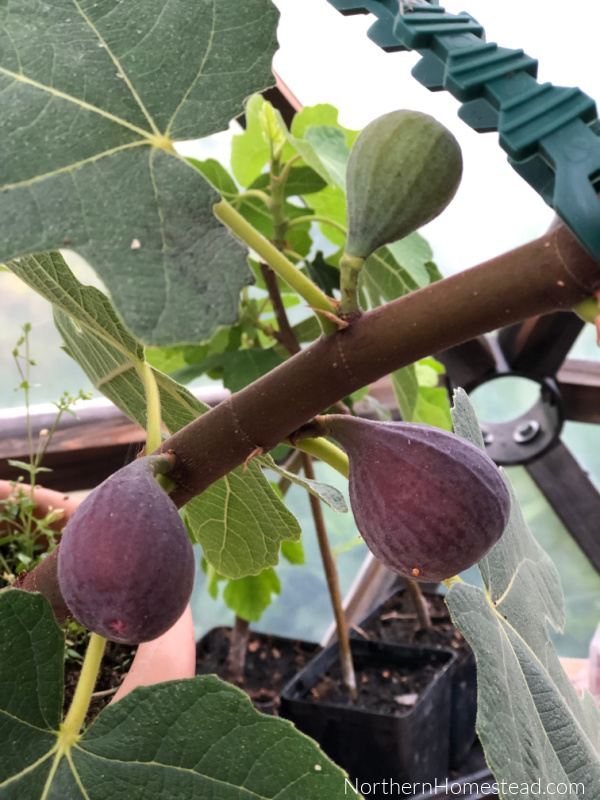 Our fig tree also blessed us with sweet and delicious fruit, a true delight.
The Country Garden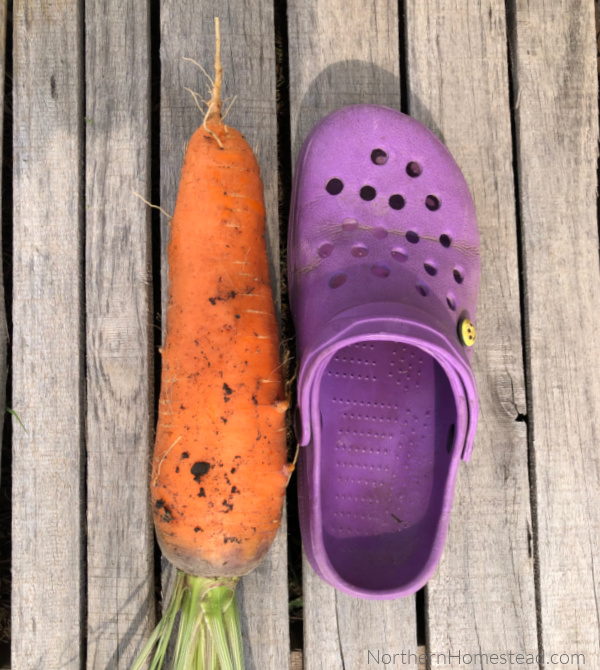 The dry, hot spring posed challenges for our carrot germination and onion seedlings, but their struggles left more space for survivors. As a result, we harvested some of the largest carrots we've ever grown.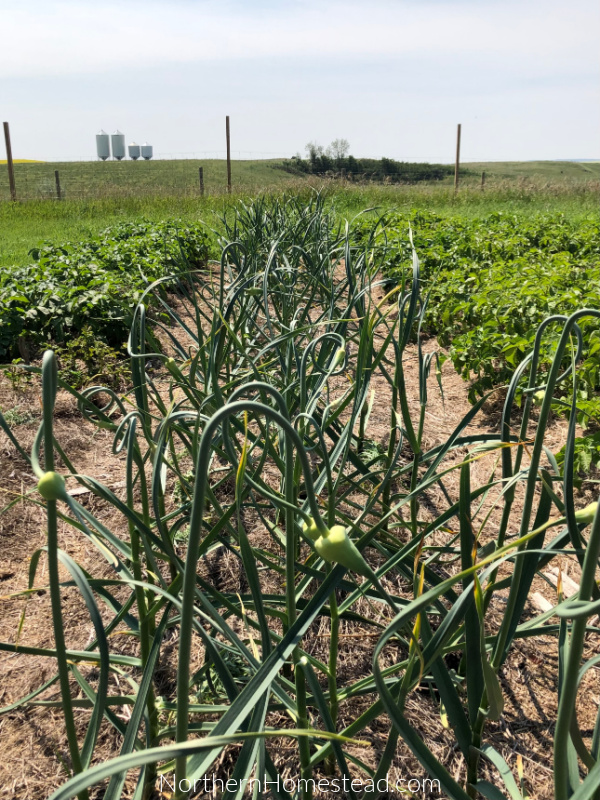 Garlic, a new addition to the country garden, thrived, despite our initial concerns about planting it outside our home garden. Typically, we keep it at home due to its fall planting requirement, but the experiment paid off.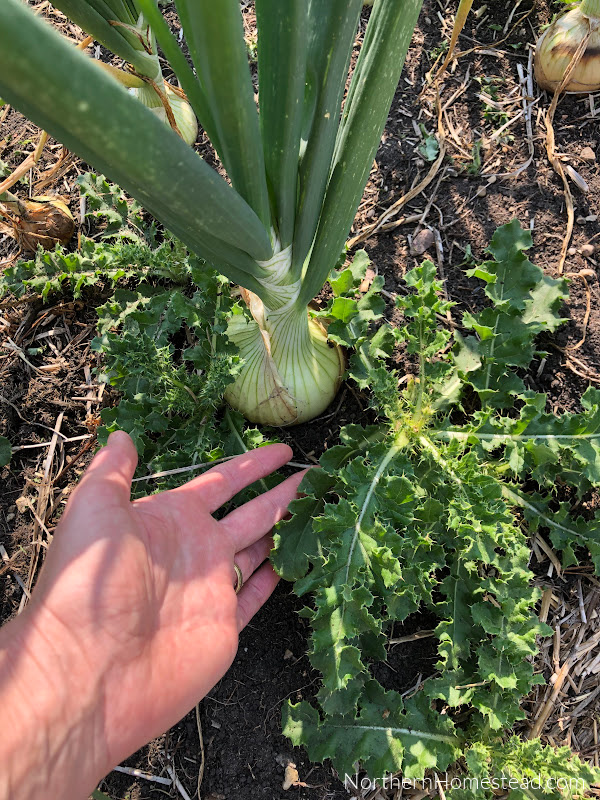 Surprisingly, we observed an intriguing phenomenon. Weeds, primarily thistles in our country garden, appeared to benefit our crops. While we might not be fond of thistles, wherever they thrived, our seeds and plants seemed to do better. It makes sense when you think about it; deep-rooted thistles bring moisture up and provide shade. Is the idea of a weed-free garden more about ego than practicality? It's worth pondering.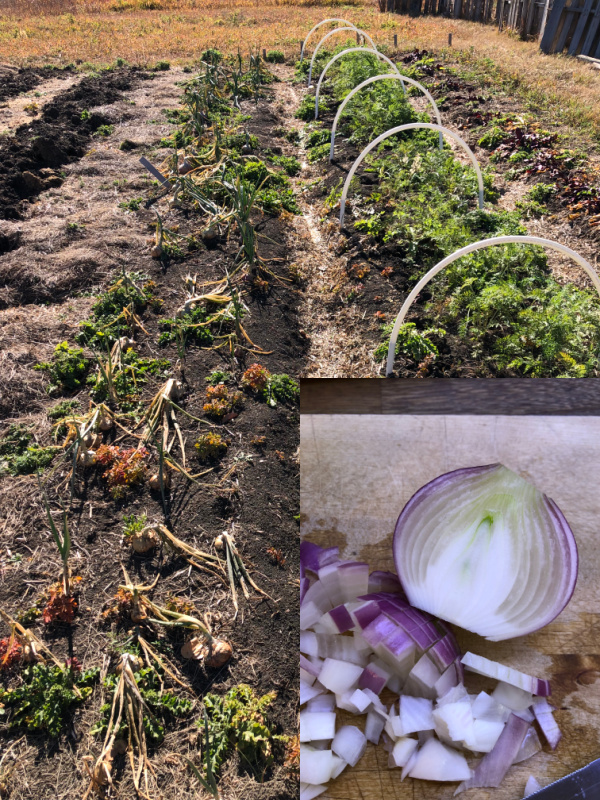 Regarding onions, the earlier and harsher frost in the country garden did affect some, but they appeared to recover well. As shown in the picture, while frost damage was visible, the onions remained suitable for consumption. That was new to me, I did not think onions would freeze so easily, but I learned from my mother-in-law, that they are still edible, see picture.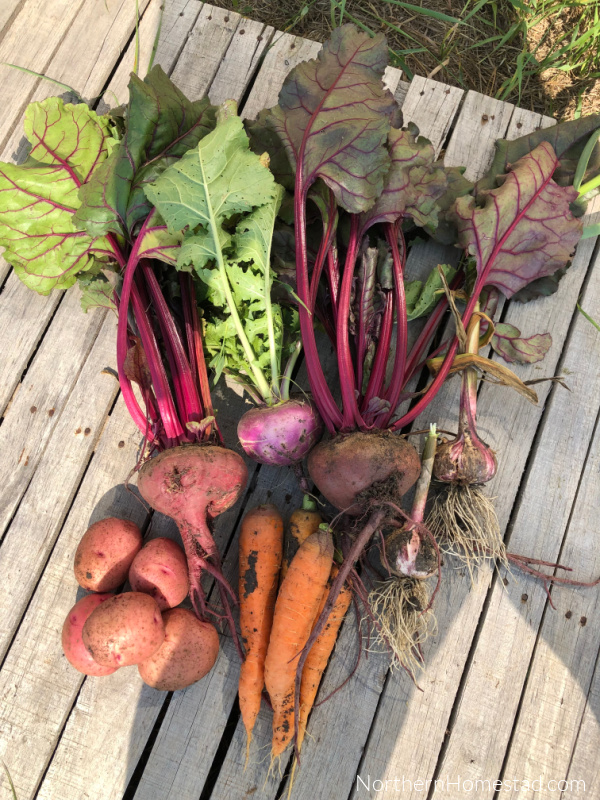 Potatoes also performed better than the previous year, with fewer encounters with wireworms and larger potatoes. Unfortunately, the early August chill put an end to further growth, but we were content with our harvest.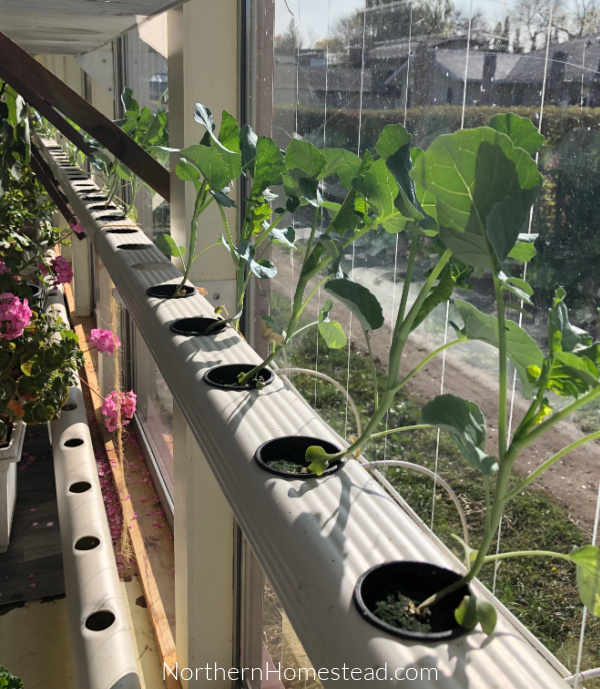 With the gardening season concluded, our indoor garden adventures are on the horizon. After taking a year off, we're excited to cultivate Kohlrabi, Chinese Kale, and Broccolini once again.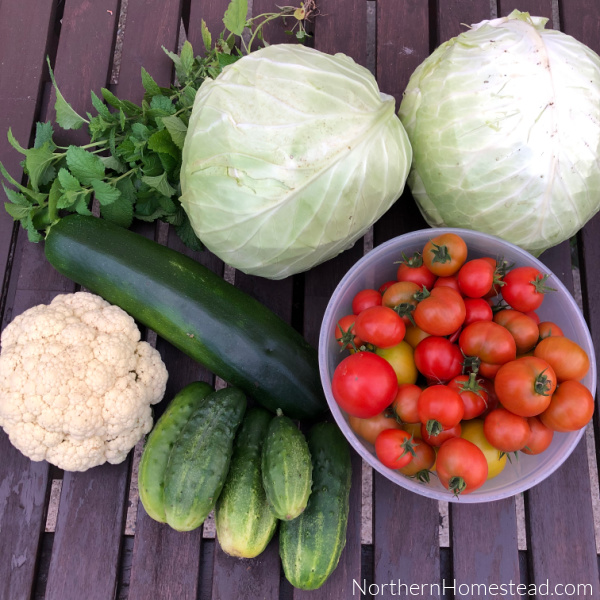 We'd love to hear about your gardening highlights in 2023, so please share them in the comments below. Here's to a thriving 2024 gardening season!
We invite you to subscribe to Northern Homestead and follow us on Instagram, Facebook, or Pinterest for the latest updates.
More Gardening Posts You Might Enjoy: