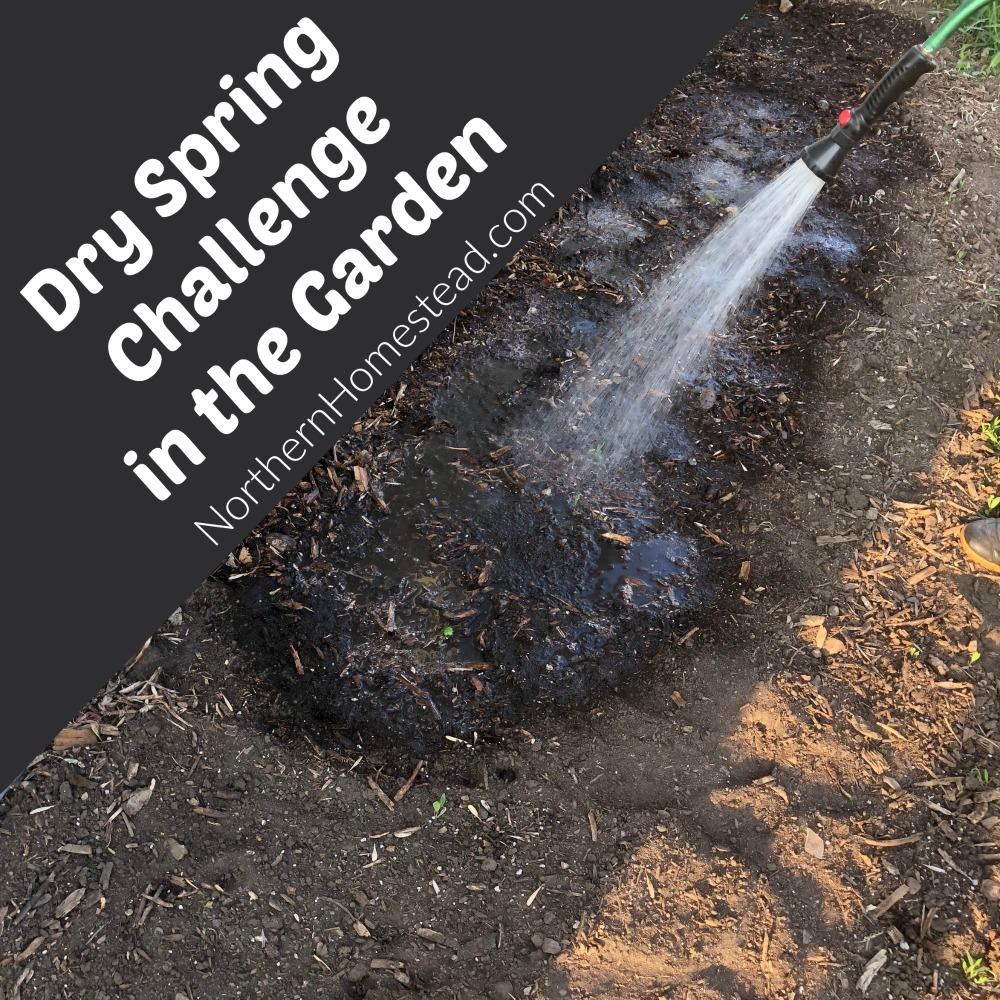 Planting seeds into something that feels more like dust than soil, is a common thing here in Alberta. With over 300 days of sunshine a year we do not get much of rain at any time. Spring, however, often feels especially dry. Here we share how we deal with the dry spring weather challenge in the garden.
Plant early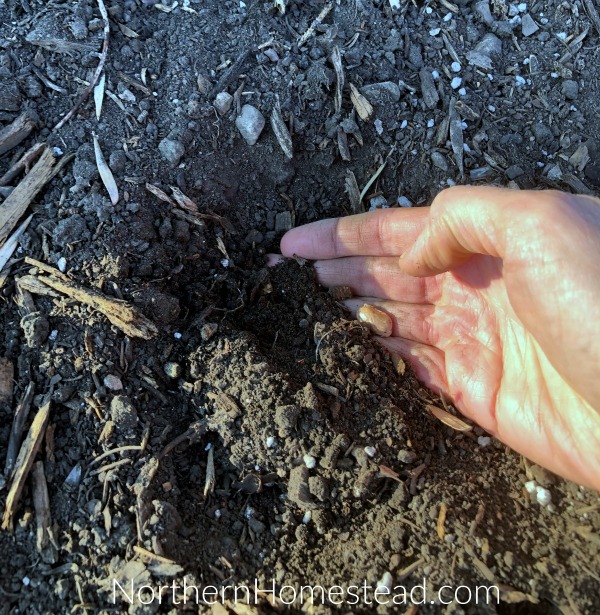 Between snowmelt and planting time we often have a few weeks of dry cool weather. It is too cold to plant anything that is sensitive to frost, but root vegetables and especially onions can already be planted. These plants will not mind a bit of frost but will have a better start, before it is too dry to germinate.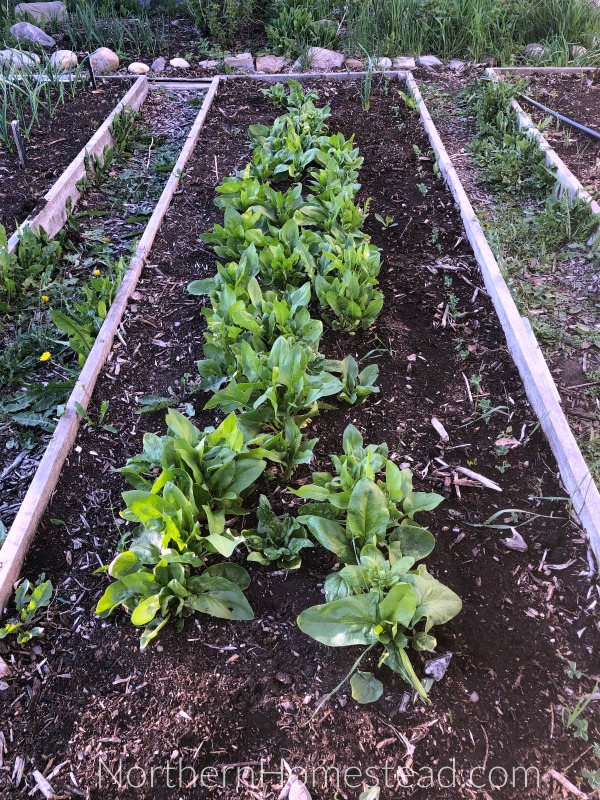 Spinach, we actually plant in the fall, so it can grow during the cooler spring days. Planting spinach during dry spring does not give good results. Read more about growing overwintering spinach here.
Self-seeded plants also often do much better than planted seeds, so I actually plan to do a trial of planting all the cool weather crops in the fall to maybe get better results in sprouting. We will keep you posted.
Start seedlings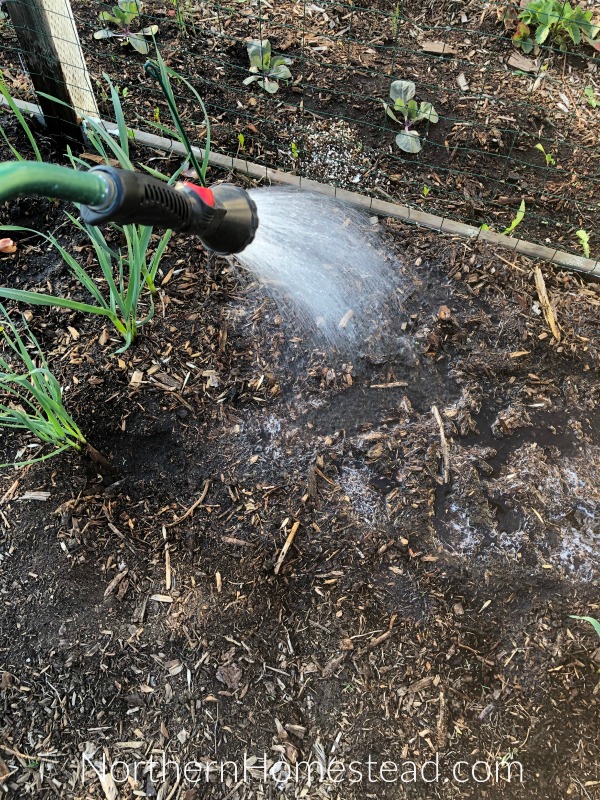 To have better results it helps to have seedlings to transplant instead of planting seeds. Especially if you have no way to water the garden, transplants might be a real help. However, those seedlings also need water to get established. Still, we find that we often do have better results. See here a schedule for when to start things for transplants.
Water
We try not water much during the whole growing season. We prefer to use mulch instead. However, in spring to get seeds germinated and plants established we do water the garden.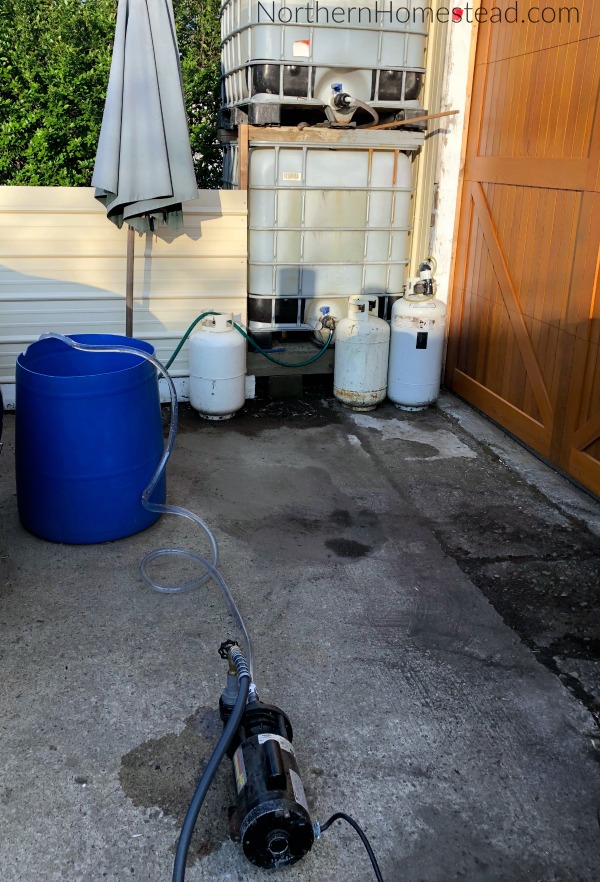 Our big garage roof gives us a lot of water during even a smallish rain. With a water pump and a hose that reaches to the farthest corner of our garden watering is not a huge task. Read more about watering the vegetable garden here.
Shade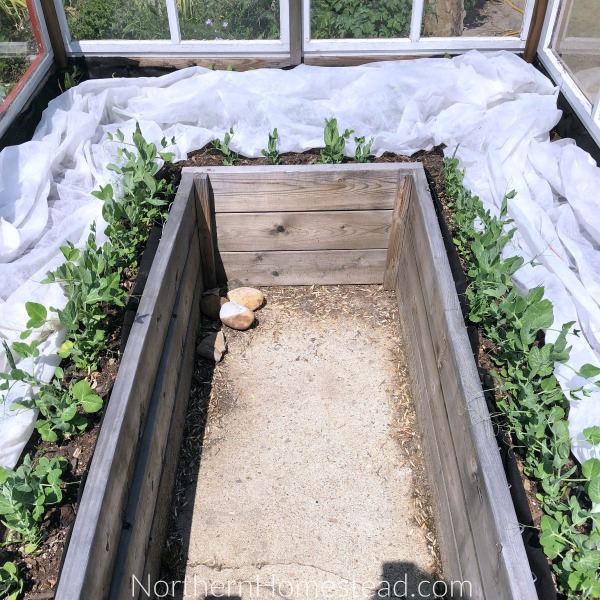 Bright sunshine all throughout a spring day is often too much for young seedlings. Use shade cloth or frost blanket to give the plants the needed protection from the sun. Frost blankets can also be left on not just for shading during the day, but also to give the plant some heat during cool spring nights, it's a win-win.
Mulch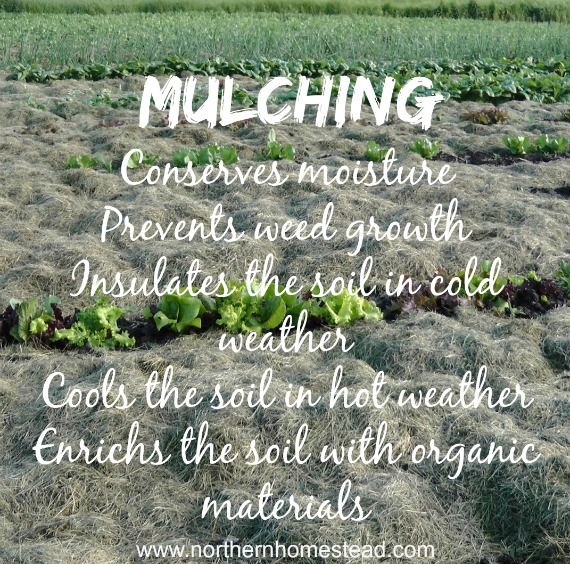 Most of our garden is mulched with wood chips at all times. Mulch can not hold moisture that is not there, but it can keep the soil moist for longer. Young plants can be mulched soon after planting.
Don't grow plants that can't handle dryness
In our garden, we have stopped to grow broccoli. We grow some very early in the greenhouse but then when spring planting comes, broccoli is not on our list. These plants just go to seeds instead of forming a head for us. If you still want to grow them, you can, just water a lot.
We also seldom grow radish, again, you can but watering is a must. Otherwise, they will be small and taste bitter.
Carrots are also very difficult to start in dry soil, but we love them so much, that irrigating is worth it. Once they are up and growing, they do not need much attention any longer.
These are our tips to overcome the dry spring challenge in the garden. You might have some that we are missing. Please share in a comment below.
We invite you to subscribe to Northern Homestead and follow us on Instagram, Facebook or Pinterest for the latest updates.
More Gardening Posts You Might Enjoy: